Elon Musk: Bitcoin Is Interesting but Tesla Isn't Getting Involved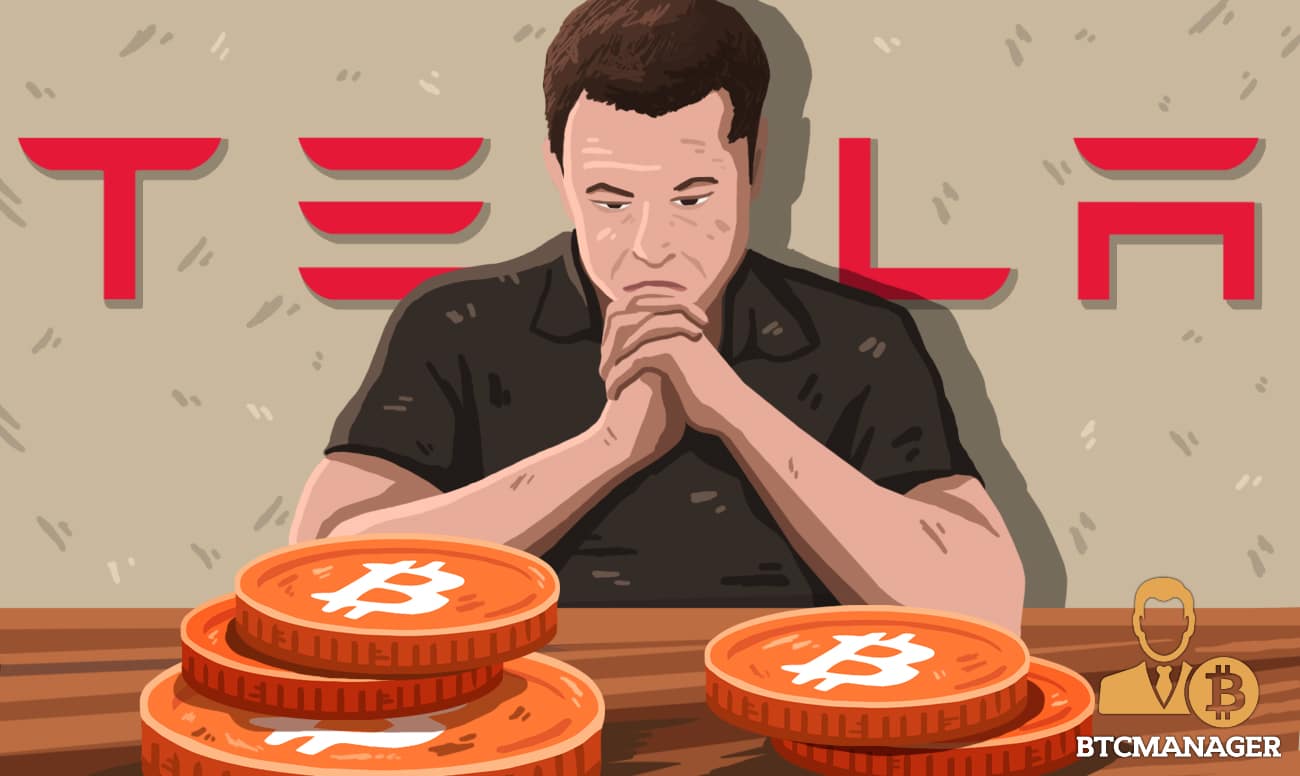 Unlike Jack Dorsey, Elon Musk, the Tesla CEO, isn't ready to adopt bitcoin and other cryptocurrencies. This admission comes despite a few previous cryptocurrency-focused tweets published by Musk in the past. Even though the Tesla chief says he isn't going to steer the company in the direction of the emerging asset class, Musk does believe that virtual currencies are the future of money.
Bitcoin Is the Future of Money
Speaking during a podcast with Cathie Wood and Tasha Keeney of Ark Invest on February 19, 2019, the Tesla CEO described bitcoin as an interesting proposition. Commenting on the relevance of virtual currencies, Musk opined:
"Paper money is going away and crypto is a much better value for a transfer of value than pieces of paper but it has its pros and cons. It's very energy intensive to create bitcoin at this point."
Musk's comments echo similar sentiments to those espoused by Twitter and Square CEO, Jack Dorsey. During a podcast with Joe Rogan at the start of February 2019, Dorsey described bitcoin as the best candidate for a universal native Internet currency.
For Musk, being borderless and almost impossible to censor, bitcoin has a unique advantage over fiat. Hence it is possible for the top-ranked cryptocurrency to operate outside the ambit of mainstream currency controls.
Tesla Isn't Getting Involved with Cryptocurrencies
Despite the acknowledgment of bitcoin's unique value proposition, Musk says Tesla will be steering clear of the emerging asset class for the time being. According to Musk:
"Bitcoin's structure is brilliant but I don't think it would be a good use of Tesla's resources to get involved in crypto."
The bulk of the conversation in the podcast focused on the activities of Tesla as a company. According to a summary transcript of the session provided by Keeney, the bitcoin bit was the pair's "curveball question."
The above comment will most likely be a dampener on the hopes of BTC enthusiasts who have clamored for an endorsement from the tech billionaire. Back in 2018, Musk set crypto Twitter alight with a bitcoin-focused tweet.
However, Musk cleared the air on the podcast saying his comment was only a bit of humor. At the time, the Tesla chief was even the focus of fake cryptocurrency bots promising fraudulent giveaway scams.
Scammers impersonated Musk, went about promoting several bitcoin and ether scams. The Tesla boss even reached out to Jackson Palmer, the creator of Dogecoin, to help with a permanent solution for malicious crypto bots on Twitter.