Elon Musk follows crypto exchange OKX despite recent CEX turmoil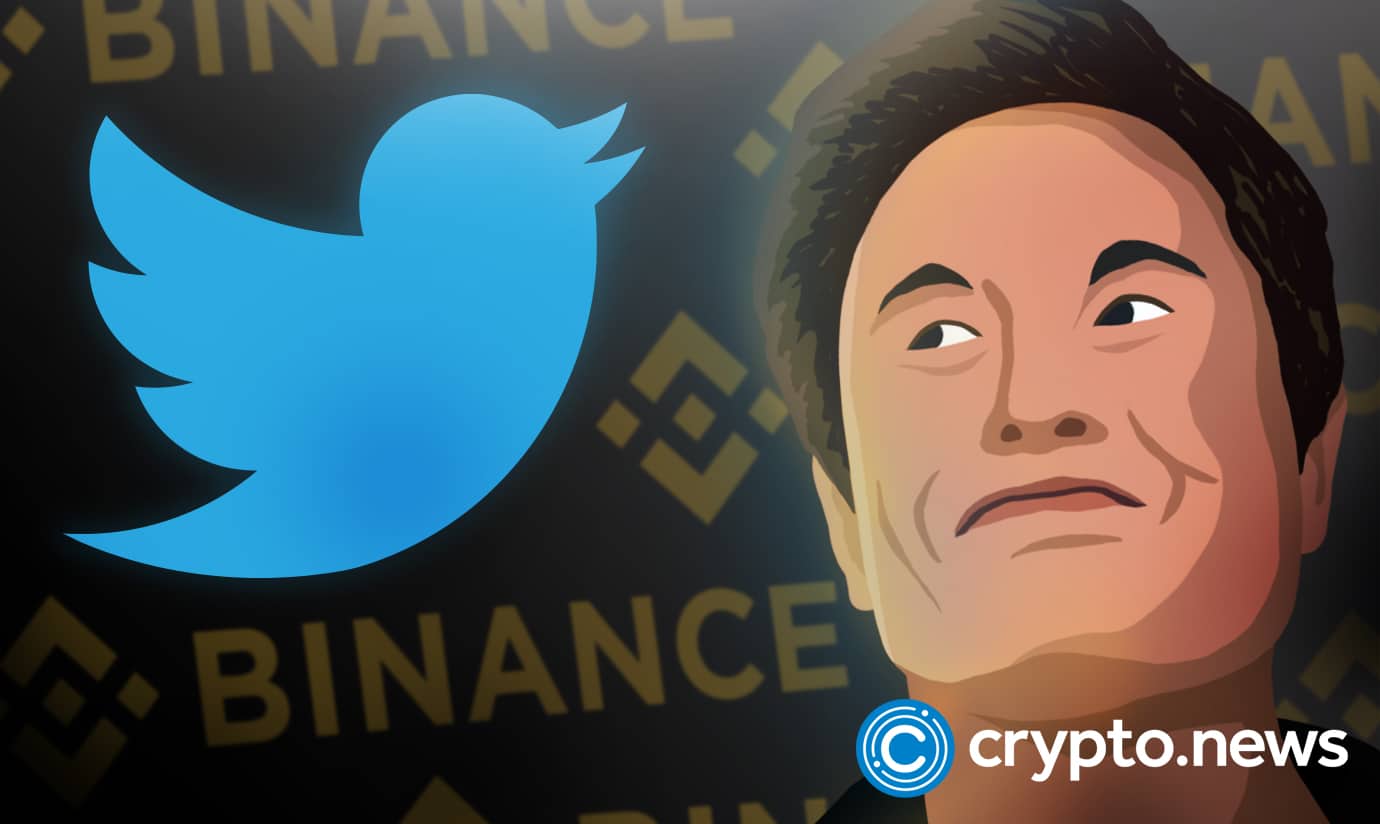 Elon Musk has suddenly followed the OKX crypto trading platform's official account on Twitter.
OKX only crypto exchange followed by Musk
Amid the hubbub of the last few days, it has come to light that Elon Musk, Twitter's controversial "Twit-in-Chief," is now following the official Twitter account of OKX.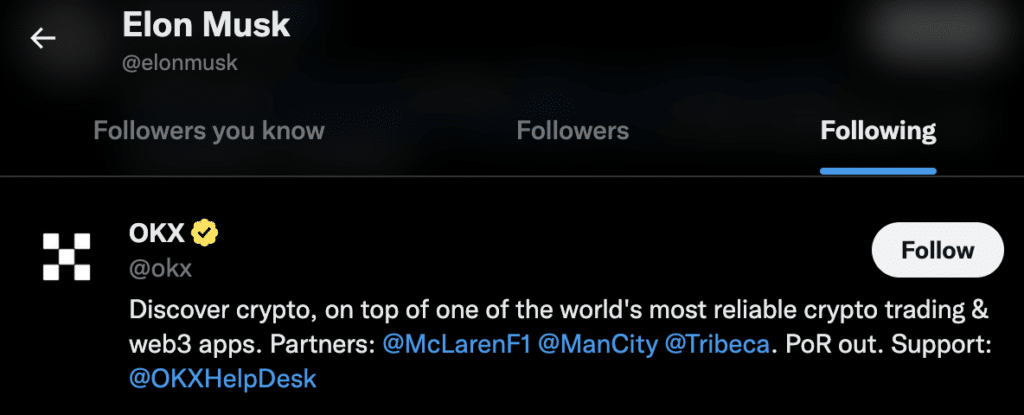 The move comes only hours after OKX announced it would list FLOKI. FLOKI famously kicked off following Elon Musk's tweet that he'd name his new Shiba Inu pup "Floki." The tweet caused a flood of canine-themed meme coins to appear, with FLOKI becoming the most popular of them.
In the meantime, Musk doesn't follow OKX's competitor and the world's biggest cryptocurrency exchange by daily trading volume, Binance. This is despite Binance contributing half a billion dollars towards Musk's $44 billion takeover of Twitter. The small but consequential move prompted speculation that the social media company may one day be powered by blockchain technology.
Musk doesn't follow CZ either
In addition to Binance, Elon Musk, who follows 151 people and organizations on Twitter, also seems to have no time for its outspoken CEO, Changpeng Zhao.
Popularly known as "CZ," Zhao previously took to Twitter to outline his reasons for supporting Musk's acquisition of the social media company. According to the thread, his primary motivation was his belief in freedom of expression.
"Free speech is a prerequisite for having financial freedom, which we are constructing," CZ said. He emphasized that Twitter was providing a common platform for average citizens and prominent figures alike to voice their opinions without impediment.
CZ also believed that the social media platform would become impactful for everyone under Musk's leadership. However, despite the $500 million and the gushing veneration, CZ hasn't earned a following from Musk.
Twitter suspends journalists covering Elon Musk
In related news, Elon Musk's fidelity to freedom of speech became questionable after it emerged that Twitter had suspended the accounts of several journalists covering the tech billionaire and his social media company.
Ryan Mac of the New York Times, Drew Hall of the Washington Post, and CNN's Donnie O'Sullivan were among a slew of high-profile journalists who apparently fell foul of a new rule change on Twitter that prohibits the tracking of private airplanes.
Musk stated that the suspended accounts had posted the exact real-time location of his private plane, which, according to him, could potentially put his family in danger. Musk described the act as basically issuing "assassination coordinates."