Elon Musk Confirms That Tesla Has Not Sold Its Bitcoin Holdings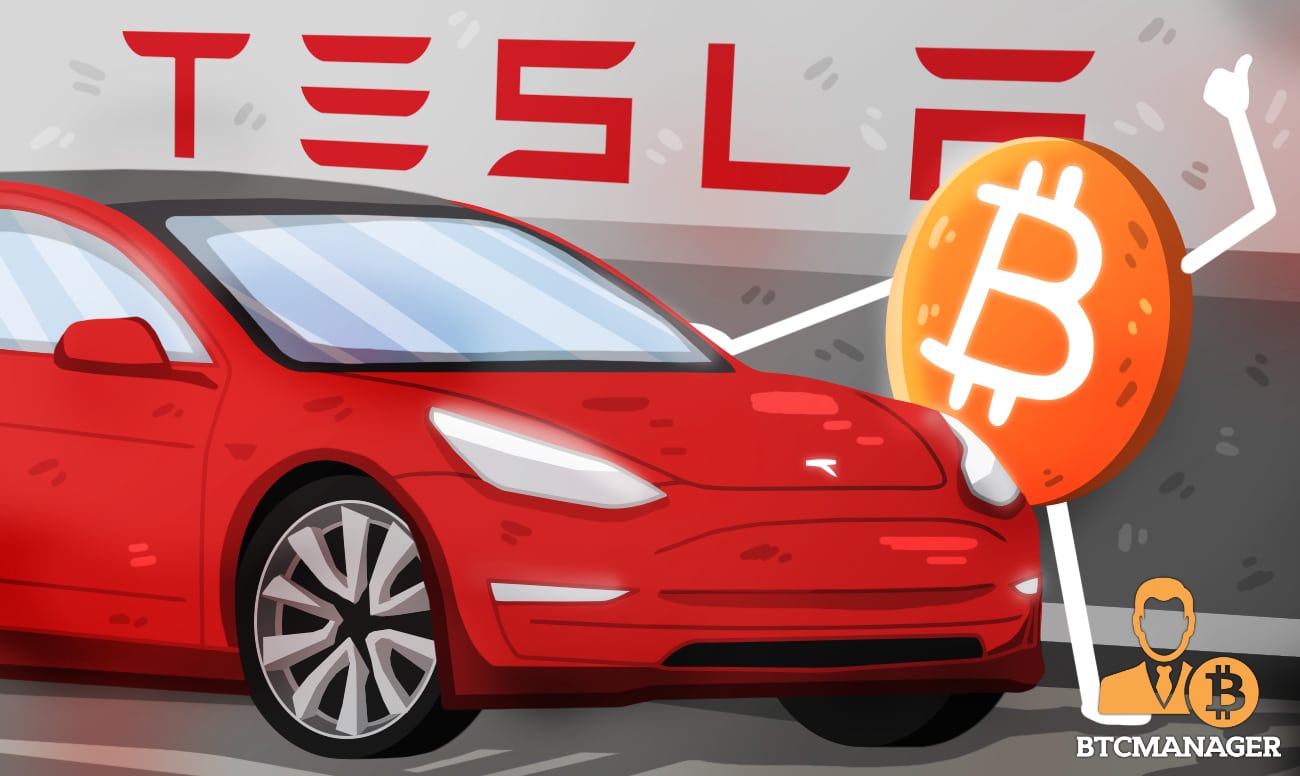 In an attempt to debunk rumors about Tesla selling its bitcoin holdings, Elon Musk clarified that the company was still holding bitcoin. 
Tesla Still Holding Bitcoin
Tesla CEO and SpaceX founder Elon Musk, has stated that Tesla has not sold any of its bitcoins. Musk made the clarification in response to a tweet that noted the impact of the Tesla CEO's posts on the price of bitcoin.
"To clarify speculation, Tesla has not sold any Bitcoin."
There were rumors and suggestions that the electric vehicle manufacturing company Tesla, had sold off its bitcoin holdings. The speculations came after @CryptoWhale made a suggestive tweet hinting that Tesla would have dumped its bitcoin holdings this second quarter. Musk replied, "Indeed."
However, the community did not react well to the Tesla CEO's response, with many saying that Musk should sell all his bitcoins and not get involved with crypto again. Most of the commenters stated that the billionaire did not understand bitcoin and it was better if he was not involved in the crypto space. 
As reported by BTCManager recently, Musk revealed that Tesla would be suspending bitcoin payments for its vehicles. The announcement came after the electric vehicle manufacturer announced that it was accepting bitcoin as a payment method back in March. The company earlier bought $1.5 billion worth of BTC.
Musk, stating the reason for the suspension, said that the company was concerned about the amount of electricity used to mine bitcoin. Bitcoin maximalists, however, tried to debunk the Tesla CEO's concerns. Anthony Pompliano noted that 75 percent of miners use renewable energy. Microstrategy CEO Michael Saylor also spoke in bitcoin's defence
Since Tesla halted bitcoin payments, there has been a tussle between BTC maxis and Musk, with some saying that they would sell their Tesla stock in retaliation to the company halting BTC payments. 
Meanwhile, BTC price reacted to the announcement, dropping below $52,000 in minutes, and further tumbled to $43,000. However, bitcoin has witnessed a slight recovery and is currently trading just above $45,000.
Dogecoin Maxis vs Bitcoin Maxis
Dogecoin maxis, however, seem to believe that the tech billionaire is choosing DOGE over bitcoin. A Twitter user and dogecoin maxi @itsALLrisky, said that DOGE is more affordable, has faster transactions, cheaper fees, and less environmental impact compared to bitcoin.
The Tesla CEO responded to the tweet, saying:
Ideally, Doge speeds up block time 10X, increases block size 10X & drops fee 100X. Then it wins hands down.

— Elon Musk (@elonmusk) May 16, 2021
Musk has been a long-time supporter of dogecoin, with DOGE's price performance largely based on the Tesla CEO's tweet. Hours before Musk's debut SNL hosting on May 8, he called for caution when investing in crypto.
Few days before suspending BTC payments, Musk carried out a poll via Twitter, asking if Tesla should accept dogecoin. The results saw overwhelming support for DOGE, with 78% out of almost 4 million votes agreeing to Tesla adding DOGE payment.
Recently, Musk's rocket company SpaceX accepted dogecoin payment to launch DOGE-1 mission to the Moon in 2022.