SpaceX Accepts Dogecoin to Launch Satellite to the Moon in Q1 2022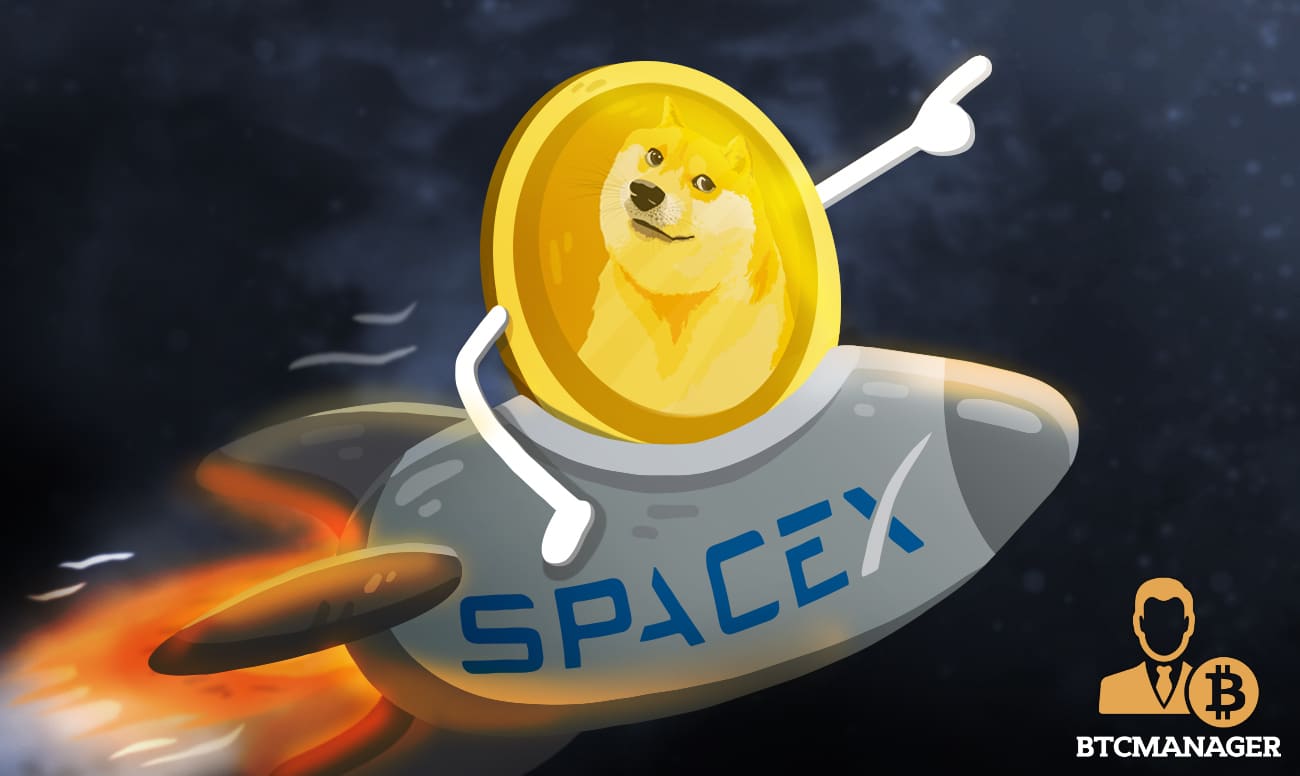 Elon Musk's rocket manufacturing company SpaceX has accepted dogecoin as payment  to launch the DOGE-1 Mission to the Moon in the first quarter of 2022.
DOGE Going to the Moon
According to a press release on Sunday (May 9, 2022), a Canadaian-based Geometric Energy Corporation (GEC) announced that it paid SpaceX in dogecoin to carry a 40 kilogram cubesat – a miniature satellite – as a rideshare on SpaceX's Falcon 9 rocket. While the exact value of DOGE paid was not revealed, GEC called the mission "the first-ever commercial lunar payload in history paid entirely with DOGE"
Elon Musk, Tesla CEO and SpaceX founder, also tweeted the news, saying:
"SpaceX launching satellite Doge-1 to the moon next year. Mission paid for in Doge. 1st crypto in space. 1st meme in space. To the mooooonnn!!"
SpaceX launching satellite Doge-1 to the moon next year

– Mission paid for in Doge
– 1st crypto in space
– 1st meme in space

To the mooooonnn!!https://t.co/xXfjGZVeUW

— Elon Musk (@elonmusk) May 9, 2021
The Tesla CEO earlier tweeted on April Fool's Day that SpaceX was going to put dogecoin on the moon. Commenting on the latest development was Tom Ochinero, Vice President of Commercial Sales at SpaceX, who said: 
"This mission will demonstrate the application of cryptocurrency beyond Earth orbit and set the foundation for interplanetary commerce. We're excited to launch DOGE-1 to the Moon!
The latest announcement comes after Musk's highly anticipated debut hosting on Saturday Night Live (SNL). Despite the tech billionaire making reference to dogecoin a couple of times, the price of DOGE plummeted during his appearance, dropping below 50 cents after reaching an all-time high(ATH) of over $0.70 earlier on May 8.
Meanwhile, Musk has been a long-time proponent of dogecoin, which is no surprise that his company is accepting DOGE as payment. The SpaceX founder has on several occasions, tweeted about dogecoin, each time causing the value of the crypto token to rise. 
However, as previously reported by BTCManager, Musk advised that people should exercise caution while investing in cryptocurrency. With Tesla previously accepting bitcoin as payment for its vehicles back in March, SpaceX becomes the second company from Musk to accept crypto as payment.
Dogecoin's Adoption Continues to Grow
Although dogecoin started out as a joke cryptocurrency, the token has grown in value and seen increased adoption. Earlier in May, Oakland Athletics, an American professional baseball team, announced that fans could purchase tickets with DOGE. 
Also, major wine seller Acker, said that it was accepting bitcoin, dogecoin, and other crypto assets as payment. Furthermore, Newegg, a U.S. based online retailer, enabled support for DOGE on its platform, to celebrate #DogeDay.