EOS (EOS) Powered Decentralized Social Media Platform Voice Now Live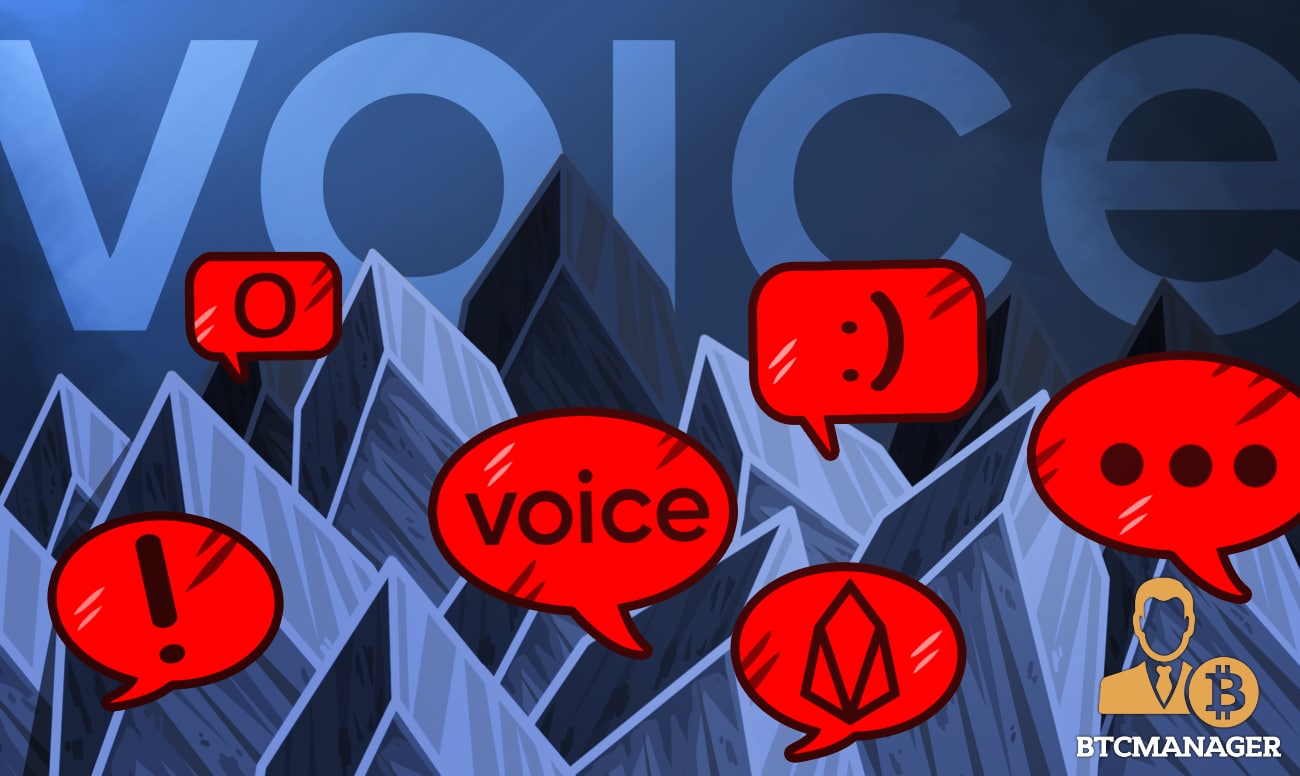 Voice is now ready to achieve its mission of bringing alignment and transparency to social media, after more than one year under development. The decentralized social media platform went live over the weekend, according to a report by Decrypt on August 17, 2020.
Block.One's Voice Launched 
Voice, the distributed ledger technology (DLT) based social network from the stables of Block.One, the team in charge of EOS (EOS), the 10th-largest cryptocurrency in the world by market cap, is now live.
As reported by BTCManager, "early bird" registration began on the Voice platform in July and since August 15, 2020, those registered users have been able to start posting content or invite their friends to join Voice.
On Voice, registered users can post content related to various walks of life, including cryptocurrency, technology, business, politics, travel, wellness, philosophy, and more, with all published posts available to the entire public.
After over more than one year under development, Voice was scheduled to go live later this year, however, Salah Zalatimo, the CEO of Voice says the team decided to launch it a bit earlier, as it could no longer wait to revolutionize social media.
Zalatimo wrote: 
"We were prepping for a big reveal in the fall but things changed. The world changed. So we've decided to open up our platform now and invite the community to be a part of the building process. We need to take social back from big tech NOW. so we did what startups do."
Voice Revolutionizing Social Media 
At a time when censorship is increasingly becoming a pain in the neck for content creators and the blockchain ecosystem as a whole, Voice claims to use the power of blockchain technology to create a censorship-resistant platform where everyone can have a voice and get rewarded with Voice token for posting meaningful and authentic content. 
Block.One, which raised more than $4 billion during its EOS initial coin offering (ICO) has pumped in nearly $200 million into the Voice project so far. In June 2019, Block.One declared in an SEC filing that it purchased the Voice domain from MicroStrategy for $30 million. 
At press time, the price of EOS is up by 4.13 percent, trading at $3.83, with a market capitalization of $3.59 billion, as seen on CoinMarketCap.