Ethereum Classic Labs (ETC Labs) Supports UNICEF Innovation Fund with $1 Million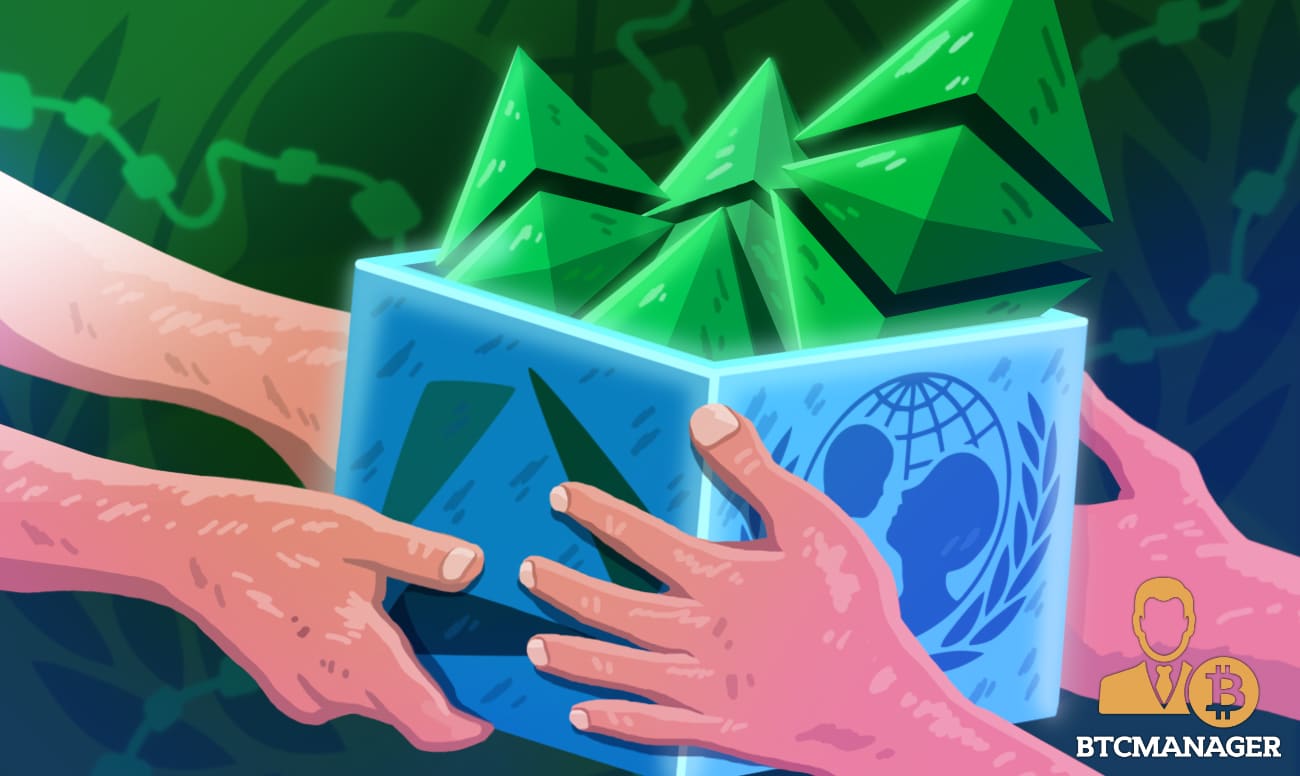 Ethereum Classic Labs (ETC Labs), an incubator that claims to be focused on accelerating innovative projects powered by the Ethereum Classic (ETC) blockchain network, has announced a $1 million donation to the UNICEF Innovation Fund. The money will enable Unicef Innovation to develop highly functional distributed ledger technology (DLT) solutions to support its humanitarian activities, reports Tokenpost on January 20, 2020.
ETC Labs Supporting Blockchain Innovation 
Ethereum Classic Labs, the incubator platform of Ethereum Classic (ETC), has once again demonstrated its dedication to accelerating mainstream blockchain technology adoption by pumping in a whopping $1 million into the UNICEF Innovation Fund via a partnership deal.
Per sources close to the matter, Terry Culver, he CEO of Ethereum Classic  Labs has hinted that the new alliance with UNICEF Innovation is a forward-thinking initiative, as the latter's goal of transforming lives with innovative technologies is in line with its mission.
In his words:
"It's a premier humanitarian organization and they share ETC Labs' commitment in finding ways to use technology to help the people and to improve lives today and that's something we really believe in."
Though it's still unclear whether ETC Labs' $1 million donation to the UNICEF Innovation Fund is in crypto or fiat currency, the team has however made it clear that the money will be made available to startups developing blockchain-based social impact solutions.
Making the World Better with Blockchain Technology 
Shedding more light on the partnership with ETC Labs, Cecelia Chapiro, Investment Advisor of UNICEF Ventures stated that both teams will focus on creating connectivity and financial inclusion for unconnected people, such as refugees.
Notably, the UNICEF Innovation Fund claims to have invested a whopping $7.1 million in 85 projects in 55 countries since its inception and it plans to invest in 20 more startups every year.
What's more, the partnership will also enable project teams developing solutions to social issues to receive additional training and mentorship from ETC Labs and the incubator will also invest $750k in startups that have graduated from the Unicef Innovation Fund.
That's not all, ETC Labs says it plans to pump in an extra $250k into the UNICEF Innovation Fund, to enable the latter to promote the development, adoption and use of blockchain solutions in the blockchain ecosystem.
James  Wo, founder of ETC Labs said:
"The future of DLT relies upon use cases that demonstrate real social and economic impact, and the collaboration with UNICEF Innovation Fund helps achieve this goal."
At press time, the price of Ethereum Classic (ETC) sits at $8.97, with a market cap of $1.04 billion, as seen on CoinMarketCap.