Ethereum (ETH) Top 10 Non-Exchange and Exchange Whales Proportion Disparity Rises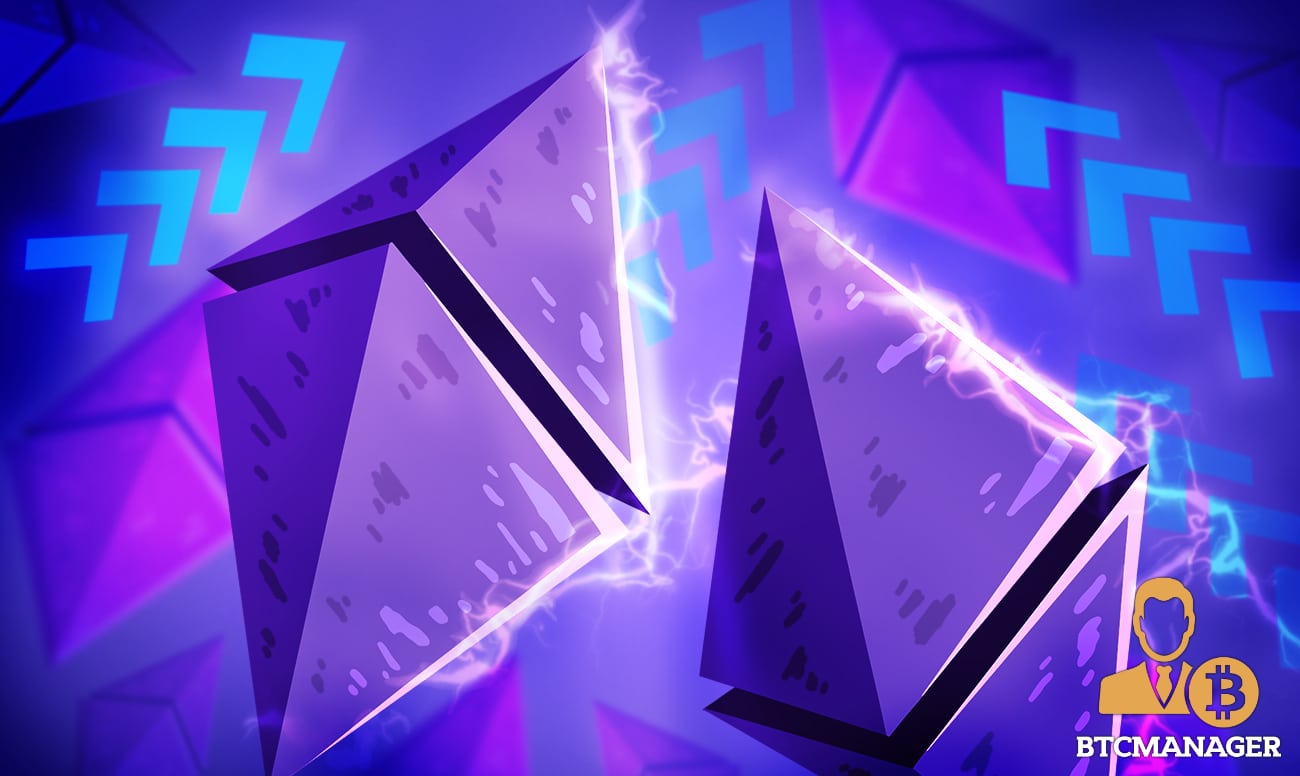 Santiment data shows that the proportion of non-exchange ETH whales that hold Ethereum in wallets other than exchanges got to new highs compared to ETH exchange whales.
Unexpected Proportion
The Santiment group revealed that as Ethereum has recovered to the $3,400 level, the overall amount of ethers possessed by non-exchange whales totals 22.91 Million ETH. It is five times the amount of exchange whales that hold 4.6 million Ethereum.
Santiment explained this as a sudden high percentage and specified that the more difference favours non-exchange whales, the better it is.
Previously in July, the leading 10 Ethereum whales had collected significant quantities of ETH. They held 20.58% of the overall ETH supply in their accounts in mid-July after buying 2.12% of the ETH supply on the dip.
The Total Value of ETH 2.0 Hits 8 Million
On the other hand, due to a boost in the locked-in overall value, the Ethereum 2.0 deposit agreement remains to experience a boom in investments (TVL). According to Glassnode, the overall worth of the ETH 2.0 Deposit Contract has exceeded 7,824,674 ETH ATH as of October 2.
According to market expert Lark Davis, the Ethereum 2.0 upgrade will lead to a 90% decrease in everyday discharges, from 12,800 to 1,280. Ethereum is launching a collection of updates targeted at increasing the cryptocurrency's effectiveness.
The current upgrade consists of the London Hardfork and the EIP 1559 update, which set off the initial deflation block on the Ethereum network on August 5. Additionally, according to the site etherburned.info, a large amount of Ethereum (409,669 ETH) was burned in the 3rd quarter of this year. The amount totals to about $1,358,695,270.
Ethereum Price is Surging
Ethereum obtained strength for action over the $3,200 level. ETH also climbed over the $3,300 level as well as the 100 hourly simple moving average. Nevertheless, the price failed close to the $3,500 area.
A high developed close to $3,489 before a downside correction began, much like bitcoin. The price corrected lower below the $3,350 support level. Nevertheless, the bulls were active near the $3,275 level and the 100 hourly simple moving average.
A low developed close to $3,275, and the price then began afresh surge. There was a break over the $3,350 resistance level. Ether climbed over the 50% Fib retracement level of the downward move from the $3,489 swing high to $3,275 low.
Likewise, there was a break over a declining channel with resistance close to $3,380 on the hourly chart of ETH/USD. It's currently trading at $3,451, a 3% surge from yesterday's price.