Ethereum gas fees at November 2022 low; InQubeta can extend bull run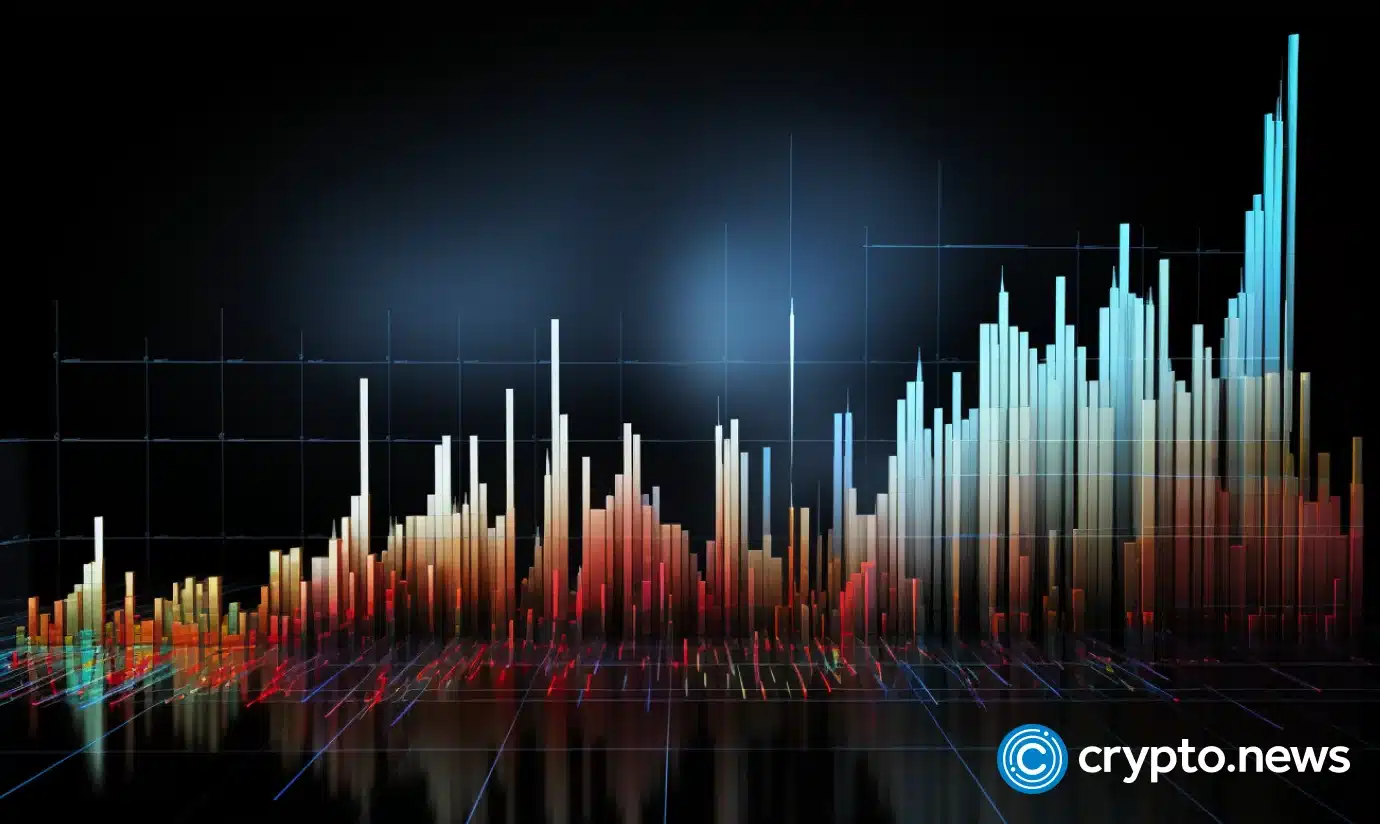 InQubeta (QUBE) has the potential to be one of the top crypto coins in a couple of years thanks to the imaginative way the platform makes it simpler than it has ever been to invest in artificial intelligence (AI) startups. Its presale has already raised over $3.5 million, and the event isn't even at its halfway mark yet.
Ethereum (ETH) is another altcoin to watch as prices have dropped 17% in the past six months and trading fees are as low as they've been in over a year. Historically, low trading fees have preceded bull runs as more users jump on its network to transfer assets.
The InQubeta project is deployed on the Ethereum network, benefiting from the mainnet's functionality and security. The project can play a considerable role as the AI revolution unfolds.
InQubeta is among the top crypto altcoins to watch
Investing in AI can be challenging for many people as mainstream investment avenues often have strict requirements that disqualify them from using their services. InQubeta, on the other hand, provides an alternative way to invest in artificial intelligence. By freeing the flow of capital to AI startups, their platform facilitates the advancement of technology. This enables individuals without access to traditional investment avenues to invest in AI and reap the benefits of such investments.
The potential of artificial intelligence (AI) has grown exponentially over the past few years as many futuristic concepts are becoming a reality. Self-driving taxis are now operating in cities like San Francisco, and Tesla's Optimus humanoid robot is getting closer to becoming a reality.
As AI technology evolves, it's on track to become the next major technological breakthrough. While AI will undoubtedly disrupt many industries as tasks that humans once performed become automated, it will also create opportunities for investors to earn substantial returns. Investing in AI today can also protect investors against the uncertainty that the technology will inevitably cause.
Investing in the InQubeta network can be an opportunity. Startups now offer investment opportunities in non-fungible tokens (NFTs). InQubeta's NFT team reviews these tokens before adding them to the marketplace. Investors can buy QUBE using top cryptocurrencies or fiat and use it to purchase items on the NFT marketplace. Notably, investors have complete control of their NFTs and can track their value in their InQubeta accounts. Tokens can be traded on the marketplace at any time.
Ethereum's low fees might be a sign of an incoming bull run
Crypto prices are tracking lower after surging earlier. According to the analytics firm Santiment, the average gas fee on Ethereum over the past week was $1.13, the lowest average since November 2022.
Lower gas fees usually lead to more network demand, which, in turn, drives ETH prices higher. The last time gas fees were this low, prices soared weeks later.
However, current market metrics suggest a different story, with the relative strength index at 39 and the simple moving average at 1647, indicating that selling might be the more sensible option.
Summary
InQubeta and its native token, QUBE, aim to ease investment in AI. The platform provides an alternative to traditional investment firms. It's expected to help guide the $1.5 trillion that's likely to be invested in AI in the coming years.
On the other hand, ETH could also see growth as transaction fees are currently at their lowest in a year. Even though prices might recover, it might struggle to keep up with QUBE, a token analysts expect to rally after launching.
Disclosure: This content is provided by a third party. crypto.news does not endorse any product mentioned on this page. Users must do their own research before taking any actions related to the company.