Ethereum Transaction Volumes Rise to 2017 Levels, ETH Price Soars above $500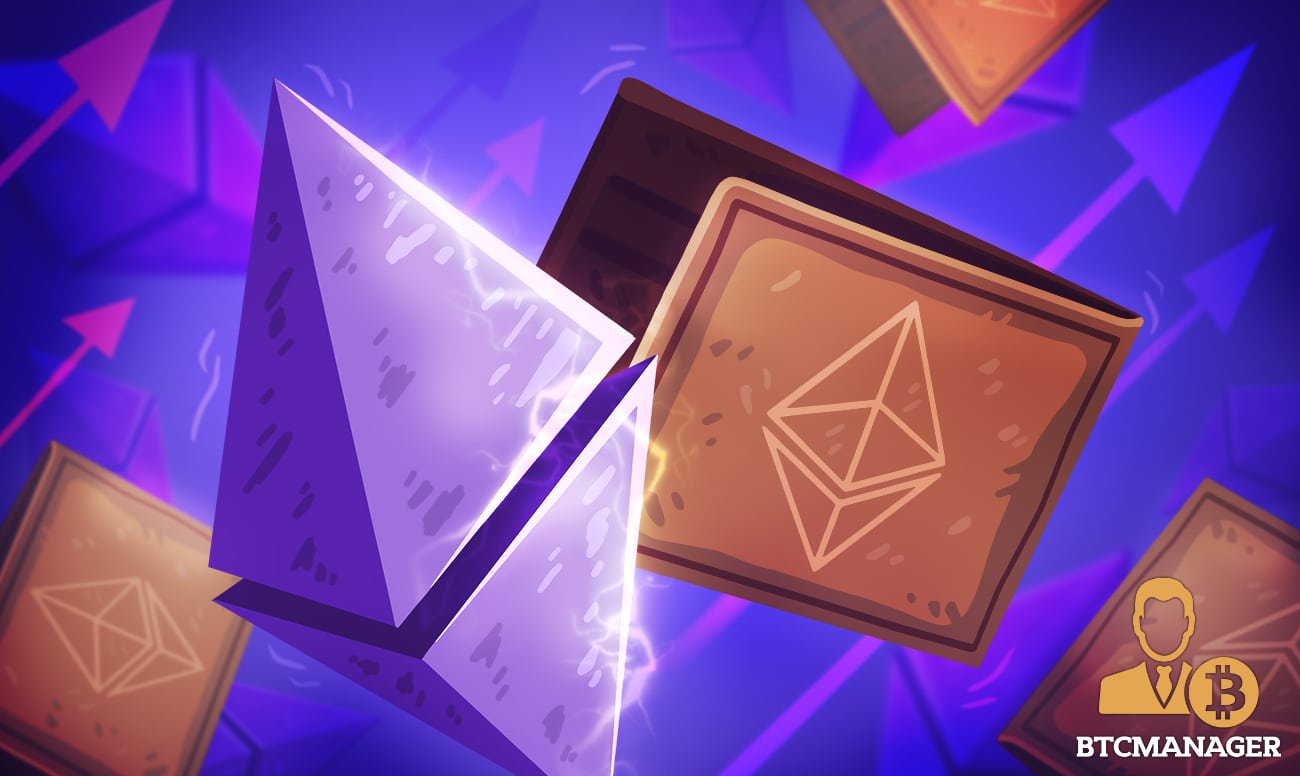 The Ethereum smart contract transaction volume is back to 2017 levels as per a confirming tweet on Nov 20. Accompanying the swell is the expansion of ETH price above $500. For the first time in two years, bulls have broken above the psychological round number, printing new 2020 highs.
The Beginning of a Price Rally?
Analysts are optimistic about the current rally. Pinning the increasing demand on the rise of decentralized finance, other factors that could explain the rise in Ether prices in the last two weeks are developments around Eth2 and whether the transition will be timely.
According to Defi Pulse, a site that tracks the number of coins under management by different open finance applications, over $14 billion worth of assets have been locked. 
It represents a 13X in less than a year since the milestone close above $1 billion in mid-February. Then, at the back of ETH price rallying to $370, assets flowing into DeFi sharply rose indicating demand and shifting dynamics.
ICOs Fizzled Out
Unlike the ICO–driven hysteria of late 2017 when crypto prices rose to their all-time highs, Ethereum's tokens are finding increasing utility beyond price speculation. Amid the influx of projects pitching ideas without a minimum viable product but a white paper, investors flew in, sinking millions of dollars. 
However, as regulators have proven over the last few months, most projects that raised millions ended up being scams forcing intervention from government authorities. ICOs and similar crowdfunding were subsequently banned in China and South Korea. 
Besides, promoters of those projects, now classified as securities, have since been penalized by the United States Securities and Exchange Commission (SEC) while a majority have closed shop.
DeFi is Revolutionary
The implementation of trustless finance has been revolutionary. In a recent interview, the chair of the United States Commodity Futures Trading Commission (CFTC), Heath Tarbert said he was impressed by Ethereum. 
DeFi, in his view, is revolutionary and could help stabilize the world economy in times of crisis. By diffusing the number of assets under the control of big banks, risks are devolved and subsequently mitigated.
"The whole idea of DeFi is, number one, it's revolutionary, and I think at the end of the day could lead to massive disintermediation of the financial system and the traditional players. It could potentially even reduce systemic risk in some ways because we don't have the finance system concentrated in these large globally, systemically important institutions."
As BTCManager reported, Eth2 can still launch on Nov 24 despite the low stating rewards. Even so, a postponement is highly likely.