Ethereum under scrutiny as whales rally around ADA, XLM, ROE, and FIL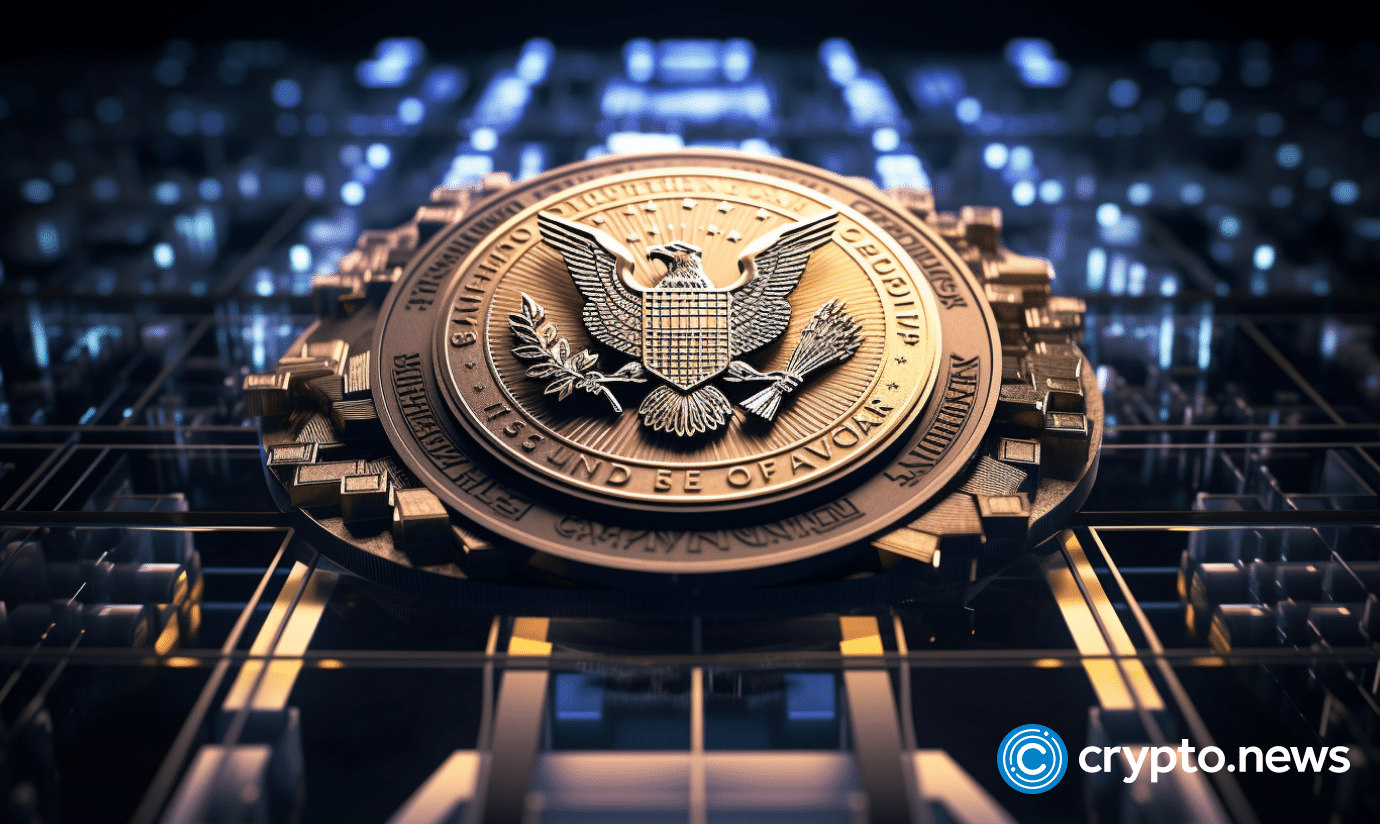 The crypto market is inherently volatile and fast-evolving. It is unusual for digital assets to fluctuate rapidly, influenced by multiple factors. ETH is currently under scrutiny and reflects in the broader market sentiment. Amid this, altcoins like Cardano (ADA), Stellar Lumen (XLM), Borroe (ROE), and Filecoin (FIL) are gaining traction as potential contenders for the best crypto investment opportunities.
Ethereum's price and regulatory landscape
Various factors, including regulatory developments and market sentiment, have influenced Ethereum's price dynamics.
While not directly involved in the ongoing cases pitting the United States Securities and Exchange Commission (SEC) against Coinbase and Ripple, if ETH is classified as a security by the SEC, it could significantly impact the coin. 
SEC Chair Gary Gensler's failure to clarify ETH's status casts a shadow on the potential approval of Ethereum Spot ETFs in the future.
Borroe: unveiling a paradigm shift
Amidst the dynamic market landscape, Borroe Finance aims to re-imagine the web3 community's engagement with their future recurring income.
Led by industry veterans like Michael Price, a former VP at XE.com, and Maxim Prishchepo, a respected figure in blockchain, Borroe's team is ambitious to innovate.
The project also introduces a new concept for users to convert future recurring income into non-fungible tokens (NFTs) for upfront cash. This approach blends AI-powered risk assessment, secure blockchain technology, and streamlined payment solutions for building a robust peer-to-peer (P2P) trading ecosystem of future recurring revenue NFTs.
The ongoing presale of ROE, Borroe's native token, has garnered significant attention, reflecting investor confidence in the project's potential to become a top crypto coin.
Filecoin: pioneering decentralized data storage
Filecoin stands out in the market for its pioneering approach to decentralized data storage solutions.
By leveraging excess storage capacity, the platform allows users to rent out their storage resources, contributing to a decentralized network of providers.
This model challenges traditional cloud storage paradigms, offering enhanced data security and an opportunity for storage providers to monetize their resources.
As the world becomes increasingly data-centric, Filecoin's solutions position it as a strong contender in the rapidly evolving landscape.
Cardano: the smart contracts pioneer?
Cardano is known for its different approaches to smart contracts and blockchain. Known for its focus on research-driven development, Cardano aims to create a secure and scalable blockchain ecosystem.
The recent launch of its Alonzo upgrade marks a milestone as it introduces smart contract functionality, positioning Cardano as a potential hub for decentralized applications (dapps).
Stellar Lumen: enabling cross-border payments
Stellar Lumen aims to carve a niche in cross-border payments and remittances. 
Its blockchain-based platform facilitates fast and cost-effective cross-border transactions focusing on financial inclusion for underserved populations.
With partnerships and collaborations in the financial industry, Stellar aims to bridge the gap between traditional financial systems and blockchain technology.
Exploring opportunities in a dynamic market
Ethereum's price fluctuations highlight the complex interplay of factors influencing the crypto market.
While regulatory developments and sentiment impact digital assets like Ethereum, the altcoin scene can be dense with opportunities.
Projects such as Borreo, Filecoin, Cardano, and Stellar Lumens showcase the diverse directions in which the cryptocurrency industry is evolving.
Learn more about Borroe (ROE) here:
Visit Borroe Presale | Join the Telegram group | Follow Borroe on Twitter 
Disclosure: This content is provided by a third party. crypto.news does not endorse any product mentioned on this page. Users must do their own research before taking any actions related to the company.