European Commission Taps Wordline for Blockchain Social Media Project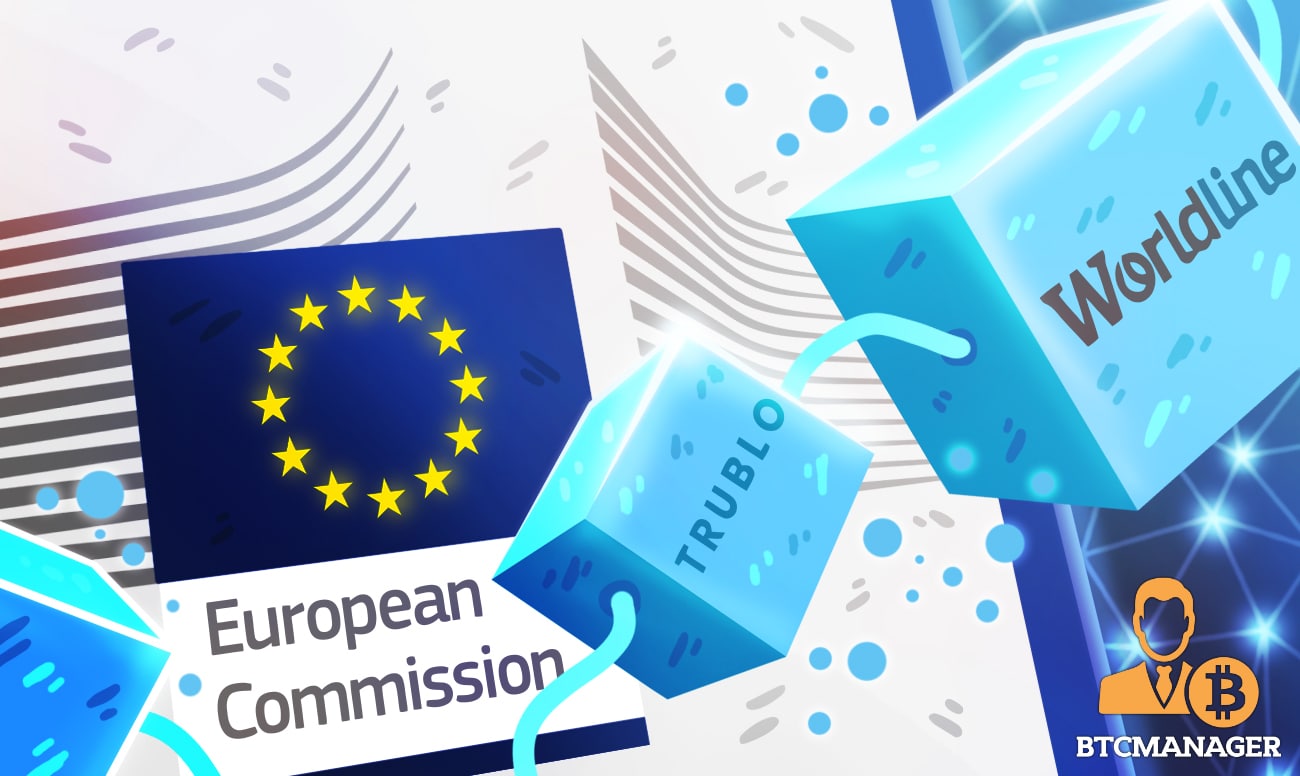 The European Commission has chosen Worldline, a major digital payment and transactions company based in France, for its blockchain project which aims at utilizing distributed ledger technology (DLT) to provide trustworthy content on social media.
Wordline to Develop EC Blockchain Social Media Project
Wordline announced the news via a press release on Tuesday (Feb. 16, 2021). The project which is dubbed TrueBlo (Trusted Blockchain) is part of the European Commission's Next Generation Internet Initiative.
The TruBlo project which would run for three years would facilitate blockchain research, leading to the development of DLT-based solutions that would help to provide reliable content on social media.
Commenting on the partnership, Toni Paradell, research and development manager at Wordline Iberia remarked:
"The nine projects that are implemented will be key to creating trust models that power the exchange of content generated by individuals from any device. This is fundamental if we are to make the technologies part of our lives and increase our ability to drive an agile, effective, and secure digital transformation environment."
As part of the blockchain project, three open calls for proposals would be launched. The first call, which already opened on January 18, would close on March 19, 2021. Researchers, developers, and innovators from both the tech and academia landscape are invited to participate in the project.
According to the press release, proposals under the project will focus on major use cases. The first area of concentration is on developing trust and reputation models for blockchain-based social media platforms while the second focus area is on validation protocols for user-generated content.
DLT-based Social Media
Social media remains one of the oft-talked-about adoption cases for blockchain. Indeed, the spate of censorship on centralized social media platforms usually forms the basis for the clamor around the creation of more decentralized social media services.
Apart from censorship and the risk of being deplatformed, data leaks are also a major criticism of centralized social media websites. Some commentators say the power of the blockchain could be better utilized in securing sensitive user information.
There are already a few implementations of blockchain-based social media platforms. As previously reported by BTCManager, the EOS-based platform Voice is already live and has been open to the public since July 2020.
Apart from EOS, networks like Chainlink and IOTA are also powering other blockchain-based social media projects. Twitter CEO Jack Dorsey is also an exponent of decentralization. Back in December 2019, Dorsey expressed plans to create a decentralized social media protocol.