Europe's Largest ETF Trader Is Now Trading Crypto – and Local Regulators Don't Like it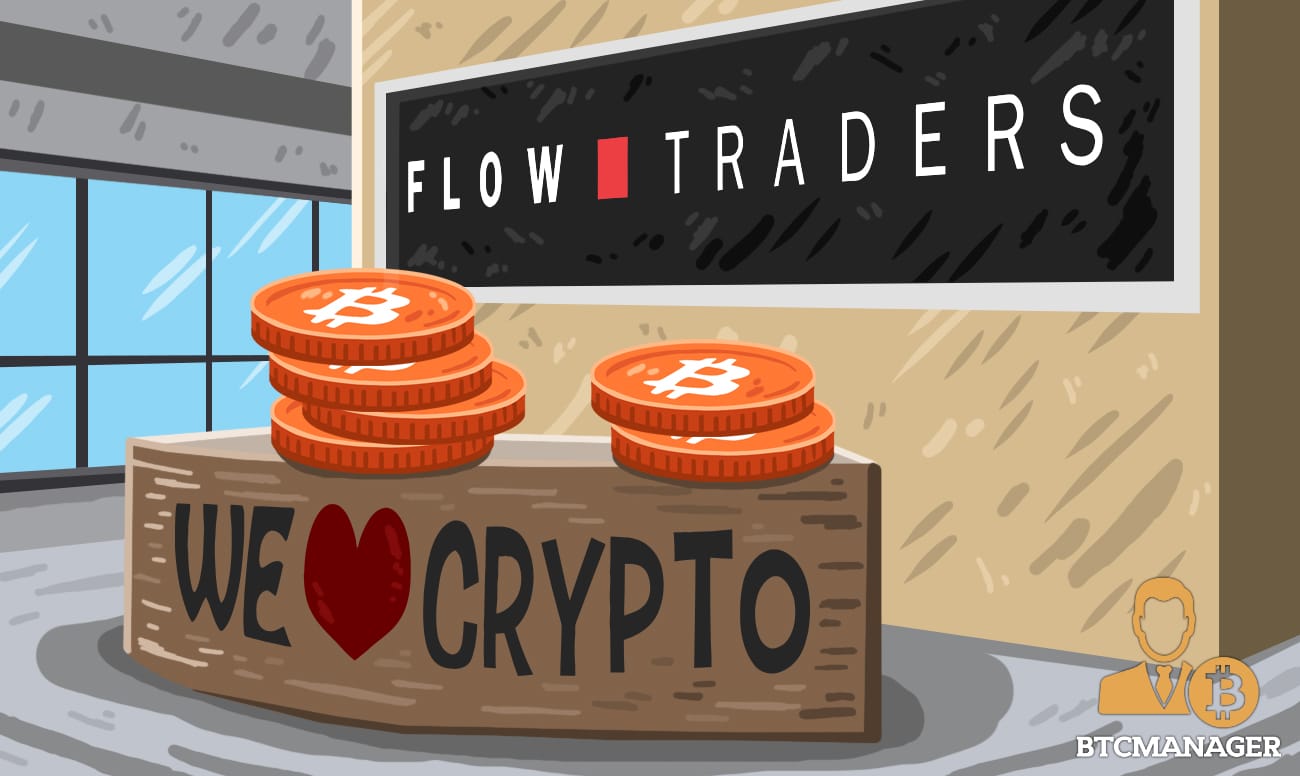 Flow Traders NV, the largest European trader of exchange-traded funds (ETF) is now actively involved in the crypto market, despite calls from the local financial regulator for investors to ignore the sector.
Flow Traders vs. Regulatory Protests
Based in Amsterdam, the Dutch speed trading behemoth has publicized its involvement in the crypto market, in what is a first for such a trading firm anywhere in the world. According to information released to the media, Flow Traders will be working with the first ever exchange-traded notes based on bitcoin and ether.
The regulatory body overseeing the financial industry in the Netherlands, the Authority for the Financial Markets (AMF), has however been very pointed about its dislike for crypto. Nienke Torensma, a spokesperson for the agency, recently released a statement calling for investors to avoid investing in cryptos and ICOs, stressing that they are "prone to abuse" and that it "does not consider crypto as an asset class."
The statement reads in part:
"We discourage activities in cryptos both by consumers and professional license holders. By its newness and the anonymity it potentially offers, it is very prone to abuse. Given its inability to serve the promised purpose as a currency, we don't regard it to be an asset class."
A Continuing Trend
Despite this open hostility, as long as Flow Traders or any comparable firm trades crypto in the form of regulated securities on a regulated exchange, it is entirely legal and above board, and thus unlikely to stop anytime soon. Speaking about his company's expectations about their foray into crypto trading, Co-CEO, Flow Traders VN, Dennis Dijkstra said:
"People underestimate crypto. It's big, and it is to be regulated very soon. The market participants are much more professional than people think."
In what is perhaps the most significant indicator of their' intentions, Swedish ETN issuer XBT Provider recently confirmed that Flow Traders' trades of its securities have seen a "dramatic increase" over the last few months. The potential impact of the news on the market is twofold. First, the entry of yet another conventional financial institution into the crypto market is a ringing endorsement of its prospects.
The ability to trade cryptos as common securities on regulated exchanges will likely increase their appeal to investors who have hung back due to lack of experience with crypto trading. This is the latest in a line of strategic movements that are shaping the market for institutional capital to make its long-awaited mega entry.
BTCManager reported earlier that Goldman Sachs had established a crypto trading desk trading bitcoin futures after months of speculation regarding its position on crypto. To deal with the KYC and AML issues that inevitably crop up with the rise of crypto trading, stakeholders like the Bank for International Settlements (BIS) have called for cryptos to be regulated like stocks and bonds using a consistent cross-border framework.