Ex-Congressman Condemns Rep. Brad Sherman's Harsh Crypto Stance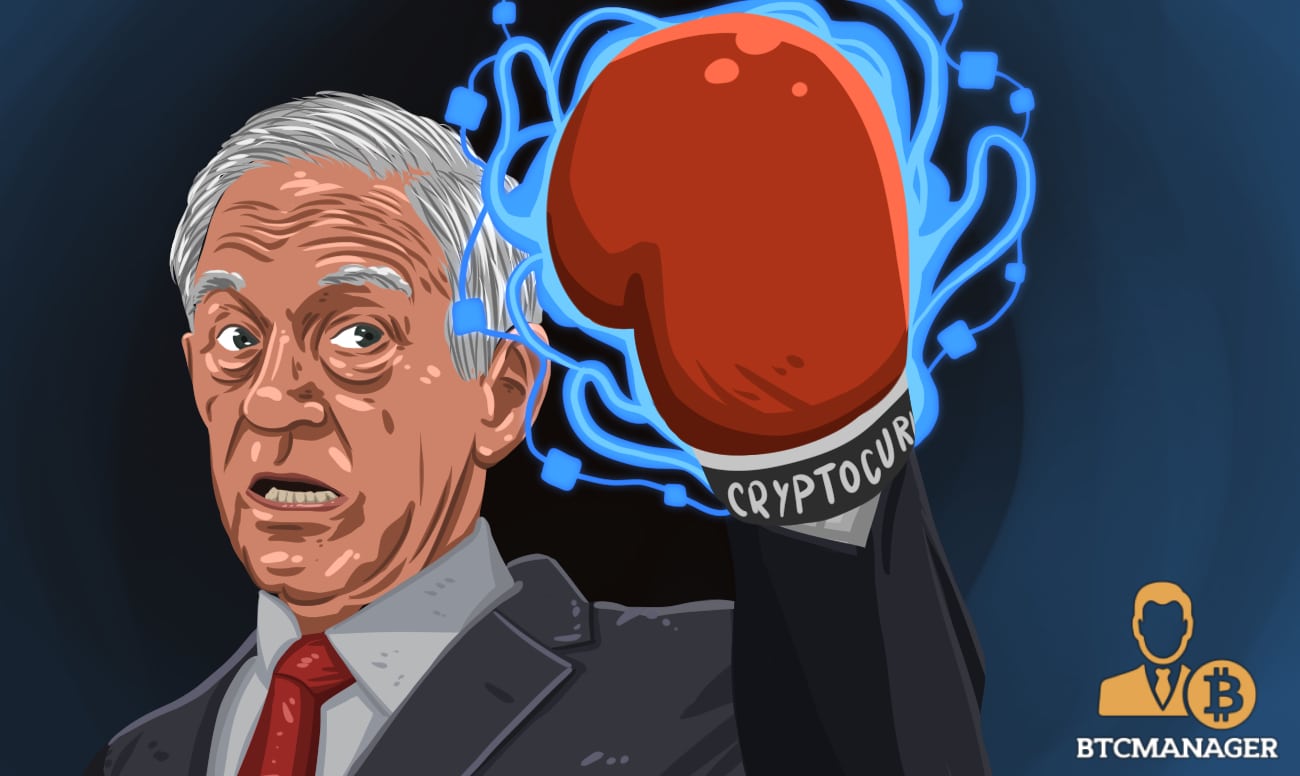 Ronald Ernest Paul, a retired United States politician who contested for presidency in 1988, 2008 and 2012, has condemned the draconian stance of Rep.Brad Sherman towards bitcoin and other digital assets. Paul has also advised the U.S. government to stop interfering in the matters of blockchain-based virtual currencies, reports Yahoo Finance on May 13, 2019.
Crypto is Not Your Business
Per sources close to the matter, former United States congressman and Republican presidential candidate, Ronald Ernest Paul, also known as Ron Paul, who was present at the Consensus 2019 blockchain summit in New York, has urged the government to keep its hands off bitcoin and other digitals assets.  
Notably, the 84-year old author, physician and retired congressman, reportedly said that cryptocurrencies are now trying to disrupt the "out of control" U.S traditional financial system and that explains why regulators and lawmakers keep pointing their searchlights into the burgeoning cryptosphere.
The ex-politician also made it clear that the decentralized nature of bitcoin and some altcoins make them excellent alternatives to the faulty traditional monetary system and if he were the president of the United States, he would have implemented robust cryptocurrency policies that would function with minimal government interference.
Paul also reportedly stated that if he had the power, he would have decentralized regulation and limit agency control over startups in the United States.
Another Thug in Washington
As reported by BTCManager on May 11, 2019, U.S Congressman, Bradley James Sherman a.k.a. Brad Sherman, who currently represents California's 30th congressional district, asked other members of his party during a Financial Services Committee hearing, to join him in preparing a bill aimed at banning all cryptocurrencies.
Explaining the reason behind his decision to embark on such an impossible mission, Sherman argued that if cryptoassets are left to continue growing, they could disempower the United States government soon.
"Whether it is to disempower our foreign policy, our tax collection enforcement, or traditional law enforcement, the purpose of cryptocurrency, the advantage it has over sovereign currency is solely to aid in the disempowerment of the United States and the rule of law," said Sherman.
Paul, on the other hand, has condemned Sherman's move to orchestrate an anti-crypto crusade in the United States just like China has done, calling Sherman "just another thug in Washington," adding "people like him are driven by power."