Exponential, XDC, Thirdwave, Juno, and Golden Raise Funds in Venture Rounds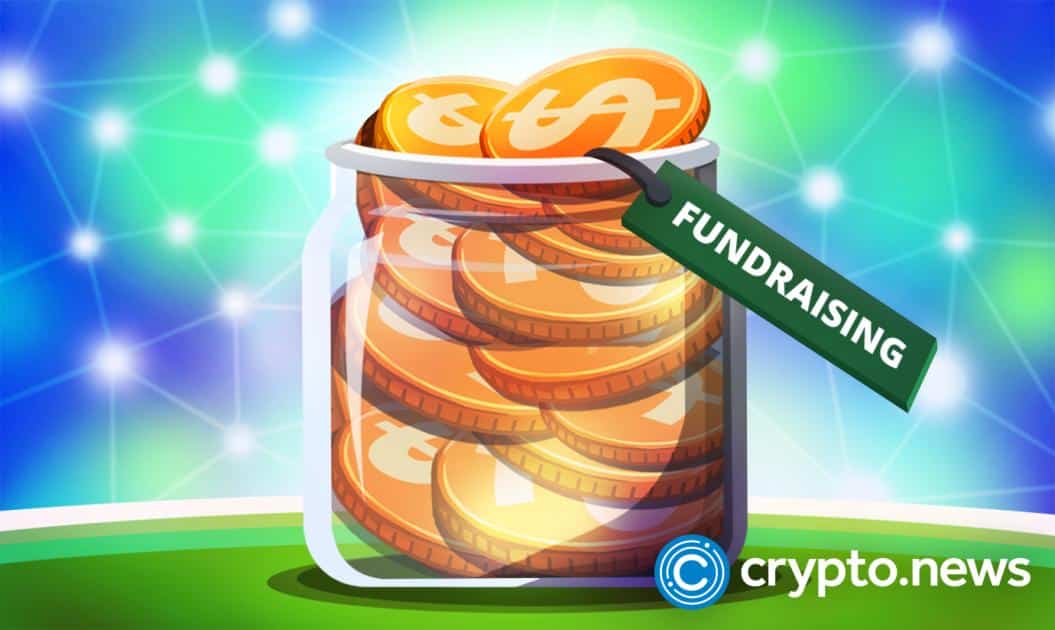 While the crypto markets experience harsh winters, projects are raising funds. Among the projects include Exponential, Thirdwave, and Juno Finance.
Exponential Raises $14 Million in Funding Round
Exponential, a decentralized finance platform, recently completed a successful funding round raising $14 million. Paradigm led this round, with participation from Haun Ventures, FTX Ventures, Circle Ventures, Solana Ventures, Polygon, Robot Ventures, A* Capital, Launchpad Capital, Global Founders Capital, Norwest Venture Partners, plus over 80 angel investors.
According to their blog, Exponential intends to use the newly raised funds to create an investment platform unlocking DeFi for all. Their blog says;
"This is just the beginning. Exponential has a vision of unlocking financial freedom for everyone by bridging the gap between web2 and web3, and the minds to build it. We've assembled an all-star team of former Uber and Amazon employees with diverse expertise across engineering, crypto, fintech, and consumer products."
One of the users of Exponential's existing beta services recently said;
"I was stunned to discover I had 7-figures invested in a risky pool after using Exponential's Rate My Wallet feature. Exponential helped me identify another pool I didn't know existed with higher APY and lower risk."
XDC Acquires $50 Million From LDA Capital
Recently, XDC (XinFin) network announced the acquisition of a $50 million commitment from LDA capital limited, a global alternative investment firm. XDC acquired the funds by issuing part of its token allocation to LDA Capital. XDC is a blockchain network allowing other projects to build DEXs, NFT Marketplaces, Metaverses, Oracles, dApp, and other systems.
The network's Co-founder, Atul Khekade, said that:
"Though there have been many institutional funds eager to participate in the XDC Network over the years, we've always looked for genuine strategic partners, not just funders, who can actively and strategically advance the ecosystem, while bringing utility to the network, and making XDC the preferred Layer 1 for institutions the world over–in LDA, we've found such a partner."
Anthony Romano, LDA Capital Ltd, commented that:
"LDA Capital is pleased with the developments made in the XDC Network by the XDC ecosystem. In addition to its funding, LDA will offer strategic counsel and support to help XDC Blockchain Network assume its position as a market leader."
ThirdWave Labs Raises $7 Million in Funding Round
Thirdwave Labs, a blockchain discovery engine, just recently completed successful funding round raising $7 million. According to reports, the funding round was led by @hiFramework with participation from @animocabrands, Hustle Fund, @PlayVentures, @shimacapital, and Oceans Ventures.
Thirdwave is a platform that provides business data insight and enables game developers to find, understand and retain customers. Thirdwave will use the funds to continue building key features of its discovery engine.
Thirdwave's Co-Founder, Peter Jonas
"We believe this wave of innovation represents one of the greatest opportunities in the history of gaming. Blockchain offers game developers and players shared ownership and as a result true alignment for the first time. Despite this incredible opportunity in front of the industry much of the infrastructure needed for developers to be successful has yet to be built – this is where Thirdwave comes in."
Juno Finance Raises $18 Million in Funding Round
In a recently closed series A venture round, Juno Finance raised $18 million led by Parafin Capital. Several participants in this round include @hashed_official, Greycroft, @6thManVentures, @jump_, Uncorrelated Fund, and others.
Juno plans to use the funds to expand its workforce in different areas, including regulatory, compliance, and marketing. Moreover, Juno will launch and expand its loyalty program, widen its product range, and tokenized incentives.
Brett Mac McClafferty, the Founder of Mac Private Equity, said;
"We think these banks are not crypto-friendly. Earning and using crypto are critical financial primitives for creating and growing a circular crypto economy, and this tokenized loyalty program is meant to further accelerate the growth of this crypto economy. What Juno is doing can certainly disrupt traditional banking markets, and as investors, that's where the true value is."
Golden Raises $40 Million in Funding Round
In a recently completed funding round, Golden, a crypto firm, raised $40 million. The round was led by a16z, with participation from Dropbox co-founder Arash Ferdowsi, Solana co-founder Raj Gokal, and Postmates founder Bastian Lehmann.
Golden will use the funds to build the platform. The company's statement said;
"This is not simply a 'web3 Wikipedia. Having accurate data in a deeply-linked knowledge graph allows for the creation of new applications and insights that are not currently possible."