Factom Awarded Grant From Bill and Melinda Gates Foundation; Interview with Peter Kirby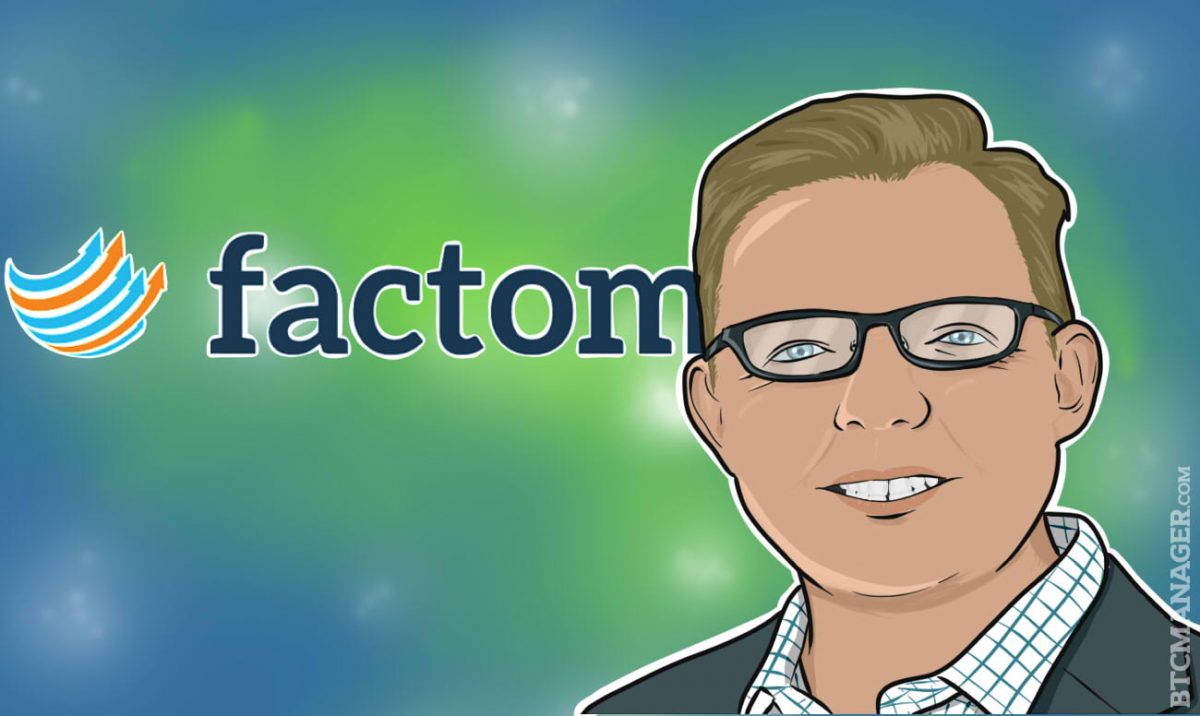 Texas-based blockchain startup Factom, a company that provides businesses and governments with blockchain solutions to manage and store their data, has announced on November 18 that it will receive funding from the Bill and Melinda Gates Foundation to help them complete work on a blockchain-based medical records initiative. With a focus on biometric verification, identity management and medical records wrapped into a mobile delivery system, Factom is looking to test the worldwide scalability of its technology in developing nations.
In the developing world, and even within industrialized nations, medical records can be kept and transferred in ways that make accessing them difficult or inaccurate. Whether records are being kept in paper form or are being transferred from one legacy system to a newer system, standardization, accuracy, and fidelity in these records isn't only a matter of organizational efficiency, but can literally be a matter of life and death. With the type of blockchain medical systems that Factom hope to deliver with this funding, access to accurate data will be faster and easier and cheaper for people around the globe.  
In an email interview with Factom's CEO and Co-Founder Peter Kirby, he discussed why Factom continues to push into new areas where blockchain technology can be applied beyond just finance.
In Regards to What Some Leaders in the Blockchain Space are Saying About How Blockchain Technology Should Stick to FinTech, What do you Think of This?
"Blockchain is a record keeping technology. Turns out that there are a lot of record-keeping problems outside of FinTech."
Why is Factom so Hot on the Heels of Other Markets? What is in the Core DNA of the Founding Team Which Causes This?
"The core Factom platform lets us do two things: a) Record Keeping and b) Identity. This is a perfect example of an opportunity to apply both identity and record keeping to a global problem."
Was This a Grant that Factom was Seeking or was it the Other Way Around? How did This Grant Come to be?
"Gates approached us to see if our identity system could solve a medical records problem globally. We're working together to prototype this system. But it has much broader implications."
Has this Announcement had Anything to do with M2 being in Testnet?
"Yes. We've been very busy building the infrastructure to support production ready applications on the Blockchain. This project will demonstrate a lot of the core functionality and stability of what we've been building."
Will this Focus on any Specific Region in the Developing World?
"Identity management and record keeping are global problems. The Bill and Melinda Gates Foundation has the mandate to tackle problems in the poorest nations, so this project is about addressing the challenge in these locations. We also believe that the tools we develop will be useful beyond the poorest nations.  It's about using the Blockchain to create global public record keeping where privacy is managed by the individual."
Will this Focus on any one Specific Aspect of Technology? Mobile? Otherwise?
"The software will support mobile devices. We're also exploring how to deploy in very low connectivity environments. Blockchain is a global technology, but we must be practical about how it is used in remote areas. This project will focus on identity management on the blockchain."
With healthcare being a major potential opportunity for blockchain technology to offer disruption, it remains to be seen whether major incumbent medical companies will be the ones to innovate blockchain solutions of their own internally or whether standalone blockchain projects such as this will lead the way. Certainly having a name like the Bill and Melinda Gates Foundation as well as their financial support to help push a project along is a good way to work towards innovation quickly.