Factom Expands Blockchain Offering With Series A Round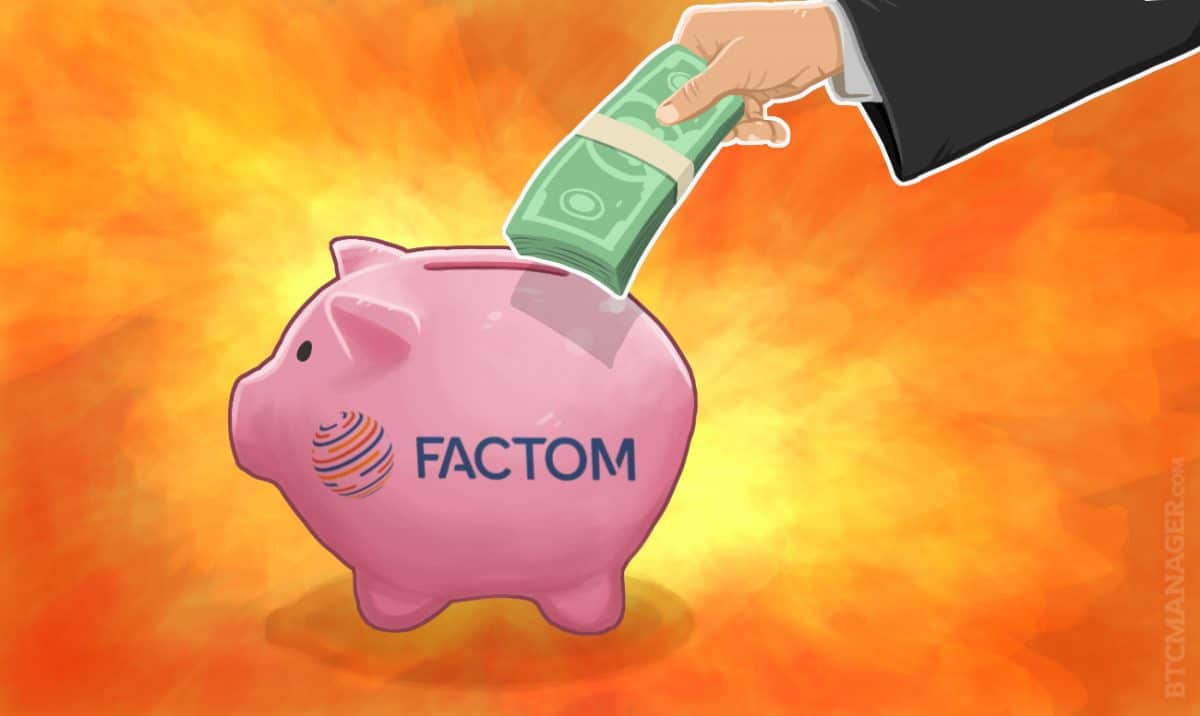 Texas-based blockchain startup Factom has announced a Series A funding round this week and the list of investors brings both a heavy industrial and international focus to the growing business.
Tim Draper was the leading investor in the $4.2 million round which is pegged to grow the team based in Austin, Texas, which currently stands at 29 employees. The hiring slated for the latest round of funding consists of three new employees which will be announced next week as well as continuing to grow the engineering team.
Discussing his involvement with the round, Draper stated, "Securing data is mission critical for governments, banks, car companies, credit card companies, retailers and any company concerned with hacking. Centralized data is prone to critical failure by any individual mistake, whether by user error or malicious hacking. By decentralizing data through the blockchain, Factom avoids critical failures due to user error or hacker. Factom lets people sleep easy knowing that their bank account won't be broken into, their car won't errantly go off the road, and their identity won't be stolen."
Compared to a largely finance-focused blockchain technology industry, Factom has made a name for itself in the identity and record-keeping innovations of blockchain technology. Specifically, Factom has worked to grow partnerships internationally in the development of smart cities, land registries and medical records blockchain innovations. Additional funding should help Factom forge deeper partnerships and technology advances in the space.
"Consensus is extremely challenging," said Paul Snow, Chief Architect and Co-founder of Factom, Inc. "Blockchains first pushed the boundaries of computer science with the simple yet revolutionary ability to trade digital value openly. Now we are pushing the limits of computer science in a second revolution. The Factom protocol allows for the open coordination of processes against immutable ledgers of data. It will have the same kind of impact on data and systems as the first revolution had on value."
Both public and private sector business models are fraught with inefficiencies, something which Factom seeks to tackle with their line of products. Co-founder and CEO Peter Kirby talked about how Factom plans to expand their offerings to more broadly integrate with existing and evolving systems to create a more secure and fraud-proof solutions across any industry:
"Blockchain is just part of a technology stack. It integrates into systems and makes them more honest and accountable. Standing alone it doesn't do much, paired with other business practices. We've been doing business at the speed of fraud – with contracts, lawyers, auditing, regulators, and court systems to hold businesses accountable after the fact. With blockchain, we can move to doing business at the speed of trust, where every exchange is time-stamped in a way that's impossible to change. Finance, insurance, and global trade could all move a little faster with blockchains integrated into their existing systems. In a decade, a billion people will be using blockchains, and most won't know it."
In addition to Draper's firm, the list of additional investors include BnkToTheFuture, Fenbushi Corporation, Fenbushi Investment Fund, and Tospring Technology Limited, among others. Back in August 2016, Factom partnered with Intrinio and DataYes to publish pricing data on the blockchain for the thousands of the most valuable American and Chinese stocks. The $4.2 million raised will be directed toward the development of new products based on the Factom blockchain.
Factiods (FCT), the virtual currency that powers Factom's blockchain, are currently valued at $2.55 per unit and currently stands as the 15th largest cryptocurrency by market capitalization.