Fiat24 proposes Uniswap branded Visa card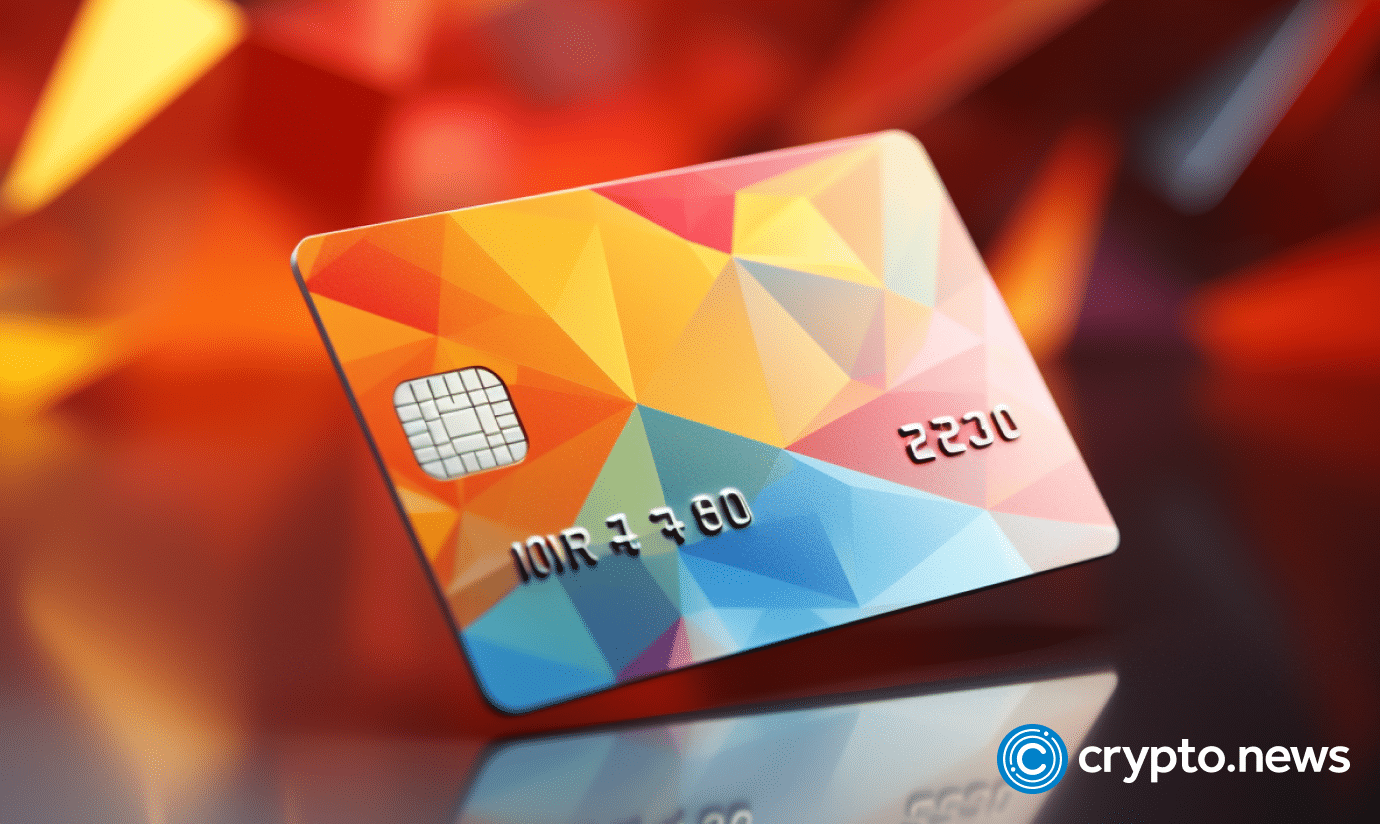 Swiss-regulated blockchain bank Fiat24 issued a temperature check on the Uniswap DAO to approve a branded Visa card, though governance delegates have trademark concerns. 
Fiat24, which runs atop Ethereum L2 network Arbtrium, would issue a Visa card featuring Uniswap's logo if the decentralized autonomous organization (DAO) governing crypto's largest on-chain exchange or DEX approves its proposal. 
The card would be available in 27 markets across European Union countries with additional plans to expand toward Latin America and Southeast Asia.
There is no effort or cost for the Uniswap DAO. We cover all the labor and related costs. Once the proposal has been approved, we would appreciate an official announcement from the Uniswap DAO

Fiat24 on Uniswap Visa card proposal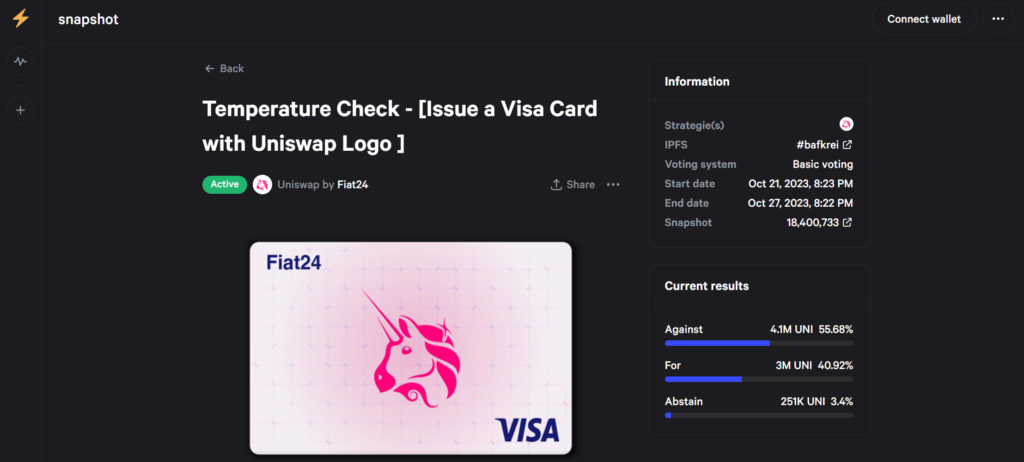 Fiat24 hopes to tap the world's $7.5 trillion daily forex trading volume using automated smart contract banking. The protocol relies on Uniswap's liquidity pool to facilitate transactions. When users pay with the card, they would then hold Ether (ETH).
Next, Fiat24 swaps ETH for Circle's stablecoin USDC on Uniswap and transfers the token to fiat gateways allowing for real-world payments.
The on-chain bank notably boasts a Swiss banking license, meaning that Fiat24 can legally service some European markets and operate cross-border transactions.
Trademark concerns
The voting power on Uniswap DAO saw 55 percent opposed the proposal, and 40 percent backed the idea at press time. Most of the skepticism stemmed from trademarking and licensing concerns. 
0xPlasma Labs CEO and founder Ilia Maksimenka highlighted that all Uniswap Trademarks are owned by Uniswap Labs. This is the entity behind crypto's largest DEX. 
Another delegate noted that Uniswap DAO does not possess "trademark licensing or white-labeling authority" while others debated if the DAO should even vote on the matter.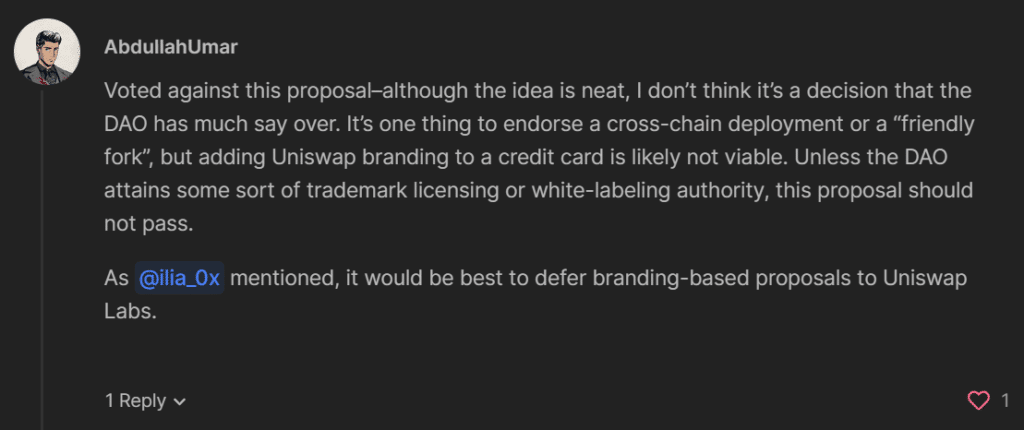 In other Uniswap news, crypto.news reported losses for short-term UNI holders shortly after the DEX introduced a new fee system on its web app and wallet.