First Bank in Kuwait to Test Ripple Blockchain to Process Instant Global Payments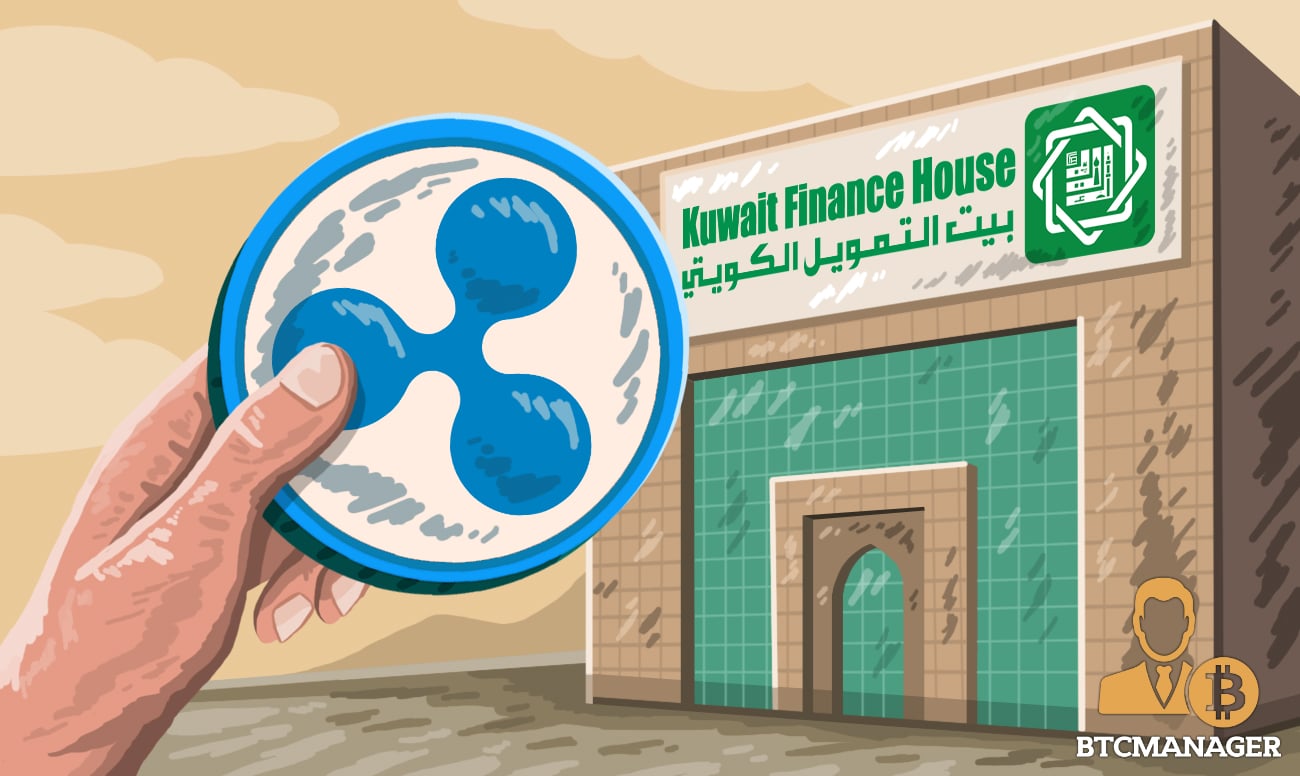 Kuwait Finance House (KFH), the first commercial bank in the State of Kuwait established in 1977, announced on May 26, 2018, that it has begun testing Ripple's blockchain protocol to settle instantaneous global payments and remittances in a decentralized manner.
More Partners, More Momentum
The deal between KFH and Ripple carries significance in regards to the influence of Ripple throughout the Middle East, as the bank was one of the first commercial financial institutions to be listed on the Kuwait Stock Exchange. As of 2016, the market valuation of Kuwait Finance House was $8.2 billion, and as such, Ripple has added yet another multi-billion dollar financial institution to their consortium of partners.
"KFH is the first bank in Kuwait to join RippleNet for cross-border instant payments utilizing blockchain technology," the bank announced.
A Kuwait Finance House spokesperson emphasized that its integration of Ripple has solidified the bank's position at the forefront of blockchain development in the country. The spokesperson said:
"This is great news for the Kuwait Finance House, as it continues to add solid foundations to the major banking partnerships. The fact that KFH is the first bank in Kuwait to operate in this way will pave the way for more customers to access services through the RIBL network."
Ripple's SWIFT-Like Network
Throughout 2018, Ripple has formed a strategic partnership with over a hundred major banks in South Korea and Japan to process payments over RippleNet, which operates similarly to the SWIFT global network.
Since December 2017, the Japan Bank Consortium, an organization of 61 banks in Japan overseen by SBI Ripple Asia, and South Korea's two largest banks Woori Bank and Shinhan Bank have continued to run pilot tests to leverage the Ripple blockchain protocol in processing cross-border payments.
"The Japan Bank Consortium's pilot with Woori Bank and Shinhan Bank brings us closer to sending money in an important corridor. The use of RippleNet to send cross-border payments reinforces that financial institutions are ready to provide a modern payments experience and enable the Internet of Value," said Ripple executive Emi Yoshikawa.
Despite having hundreds of banks in Asia, Europe, the US, and South America in its consortium and network, Ripple is continuing to seek new partnerships with banks like Kuwait Finance House because RippleNet and other Ripple blockchain solutions such as xCurrent and xRapid essentially operate as liquidity solutions. The more banks and financial institutions there are on the Ripple network, the more value the Ripple blockchain protocol will gain in the long-term.
Currently, most major banks are incentivized to utilize the SWIFT network regardless of its technological weakness because they have stakes in the technology. The banks that leverage the SWIFT network own the protocol and are motivated to use it.
However, smaller banks and regional financial outfits have started to opt out of the global network and experiment with emerging assets and technologies, such as bitcoin, Ethereum, and Ripple.
Small Banks Will Strengthen Ripple Network
Most recently, ConsenSys, a US-based blockchain software studio led by Ethereum co-founder Joseph Lubin, formed a strategic partnership with UnionBank, one of the biggest banks in the Philippines, to utilize the Ethereum blockchain network in processing international and domestic transactions.
"Our appetite for experimentation is warming the country up for significant transformational change for the next generations to come," Alai Garcia, an executive at ConsenSys Asia-Pacific said, disclosing that UnionBank will leverage blockchain technology to improve the bank's robustness, security, and performance.
Continuous adoption of Ripple's blockchain network as a liquidity solution and an alternative to the SWIFT network could drastically improve the chances of Ripple or any other blockchain network gaining widespread adoption and competing against the existing financial system.