Football Legend Lionel Messi to Be Partially Paid in Cryptocurrency Fan Tokens at PSG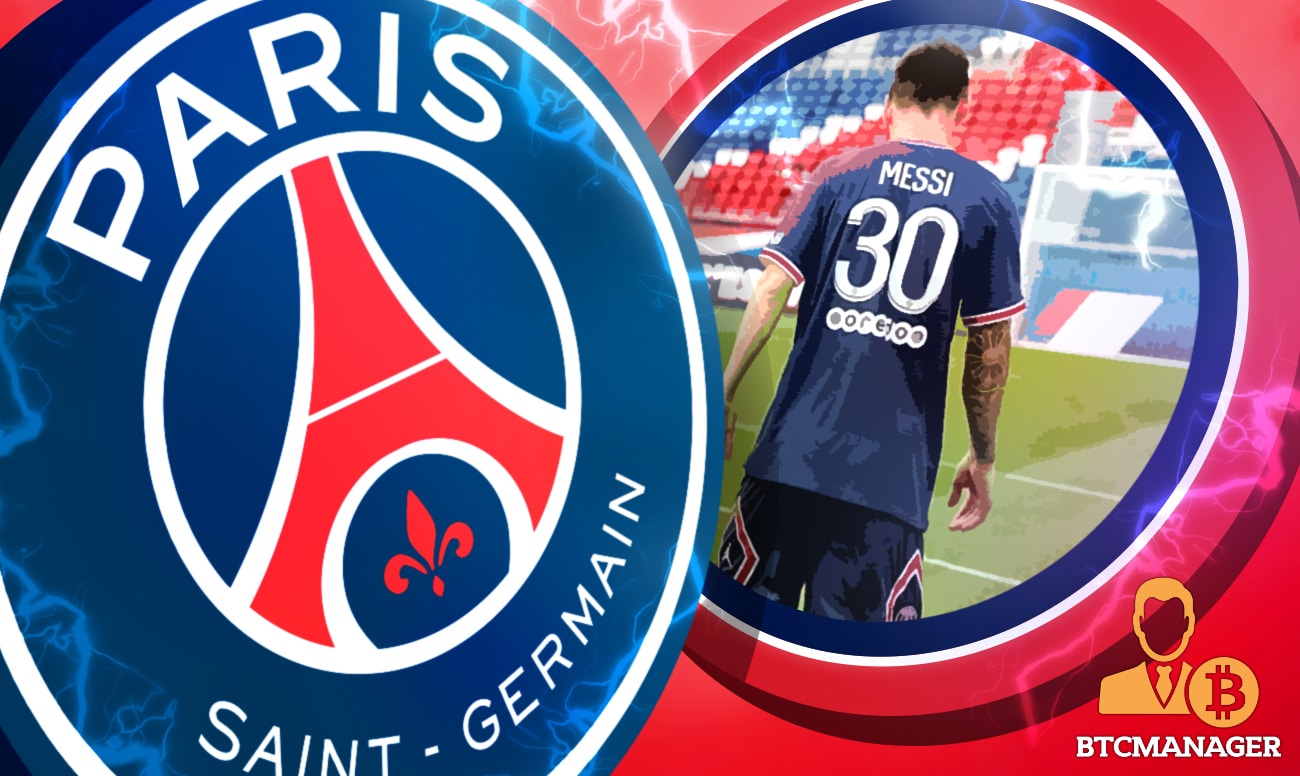 Reuters revealed on August 12, 2021, that Lionel Messi may get part of his wages at Paris Saint-Germain in cryptocurrency. Messi's move to the French club has triggered a massive surge in the price of PSG's Socios-powered fan token in the past week. 
PSG to Pay Messi in Crypto?
In another exciting development for cryptocurrency and soccer enthusiasts, rumors have it that Lionel Messi, the latest signing of French football giant Paris Saint-Germain, will get part of his massive wages in cryptocurrency.
Messi, who's arguably the world's greatest footballer of all time, got signed by PSG, last season's UEFA Champions League semi-finalist in a blockbuster free transfer deal finalized on August 11 and it's now being reported that part of the six-time Ballon D'or winner's ($41 million per season) wages will be paid in the $PSG fan token.
$PSG Token  Price Skyrockets
As reported by BTCManager earlier in January 2020, PSG joined forces with Socios to launch its $PSG fan token, as an innovative way to foster fan engagement and create an avenue for lovers of the club to have their say concerning important decisions to be made by the club.
"This is a very meaningful moment in the PSG and Socios.com partnership history. Thanks to the launch of PSG Fan Token, our fans will now be able to drive important and symbolic decisions for the club," said Marg Armstrong, Chief Partnerships Officer of PSG at the time.
Fast forward to August 2021, and it appears the club has found a new use case for the $PSG token other than fan engagement and entertainment. 
Though neither the 34-year-old Messi nor PSG has commented on the matter yet, the move appears to be a win-win scenario for both parties, as the $PSG token price has surged significantly since the news of the Messi to PSG transfer news broke out.
Sold at just EUR 2 per token during its launch last year, the $PSG altcoin was trading around $23.57 on August 2, and Messi's confirmation of his new contract sent the price of the token above $50, before settling around $41.06 at press time, as seen on CoinMarketCap.
While the lack of regulatory clarity still remains the biggest hindrance to the mainstream adoption of crypto, a good number of sports clubs have integrated crypto into their processes in recent times and the trend is showing no signs of stopping just yet.