Former Crypto Critic Carl Icahn Considering Billion-Dollar Cryptocurrency Investment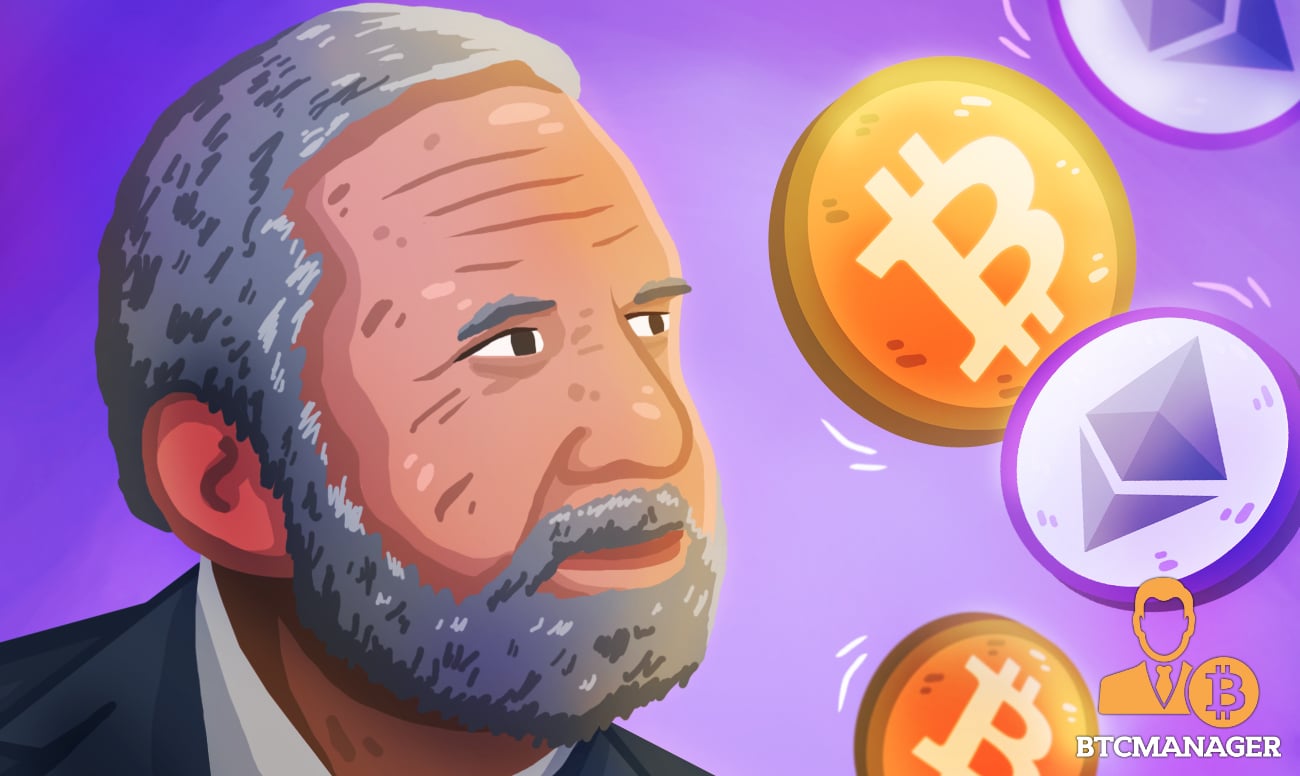 Billionaire businessman and founder of diversified holding company Icahn Enterprises, Carl Icahn, has revealed that he is looking at getting into the cryptocurrency industry in a big way, with the possibility of investing up to a billion dollars in crypto assets. 
Crypto is Here to Stay
In an interview with Bloomberg on Wednesday (May 26, 2021), Icahn said that he was studying cryptocurrency and was considering making an investment in the $1.7 trillion industry. According to the billionaire investor:
"I'm looking at the whole business. I'm not looking at what to buy necessarily at this time, I'm just looking at the whole business and how I might get involved in it with Icahn Enterprises, in a relatively big way. Cause I do think it's here to stay in one form or another."
Icahn was a former crypto critic, who did not think that bitcoin and other cryptocurrency assets had any potential. Back in 2018, Icahn called crypto "ridiculous", adding "I wouldn't touch that stuff."
However, the billionaire seems to have changed his view about the industry, stating that the criticisms and skepticism concerning crypto's underlying value is a "little wrong-headed." Comparing the value of cryptocurrency and the U.S. dollars, Icahn said that the latter had value because of its use for tax payment. 
The activist investor was also asked about his views regarding bitcoin and Ethereum, the two largest crypto assets by market capitalization. Icahn stated that Ethereum served a dual purpose, while bitcoin was just a store of value. In Icahn's words:
"Ethereum it's the underlying blockchain. So Ethereum has two things: You can use it as a payment system and you can use it as a store of value…Ethereum and bitcoin are different. Bitcoin to me is just a store of value."
Bitcoin and Crypto See Interest from More Billionaires 
While Icahn seemed not to be keen on making any immediate crypto investment, he hinted that was looking to enter the crypto market in a big way, by making a billion-dollar investment. According to Icahn:
"A big way for us would be a billion dollars, a billion and a half dollars, something like that. That would be sort of a big way I guess for us. But sometimes we go bigger than that, sometimes a lot smaller. I'm not going to say exactly."
Icahn joins the list of billionaires who are showing interest in bitcoin and other cryptocurrencies. Dallas Mavericks owner Mark Cuban who trashed bitcoin in the past, had a change of heart in December 2020. Paul Tudor Jones and Michael Saylor have also showered praise on bitcoin, with the latter being an outspoken proponent of the crypto asset.
Another billionaire bitcoin skeptic, Ray Dalio, recently revealed that he owned BTC, and preferred the flagship crypto over government bonds.