France Set to Introduce Clear Regulations for Cryptocurrency Token Sales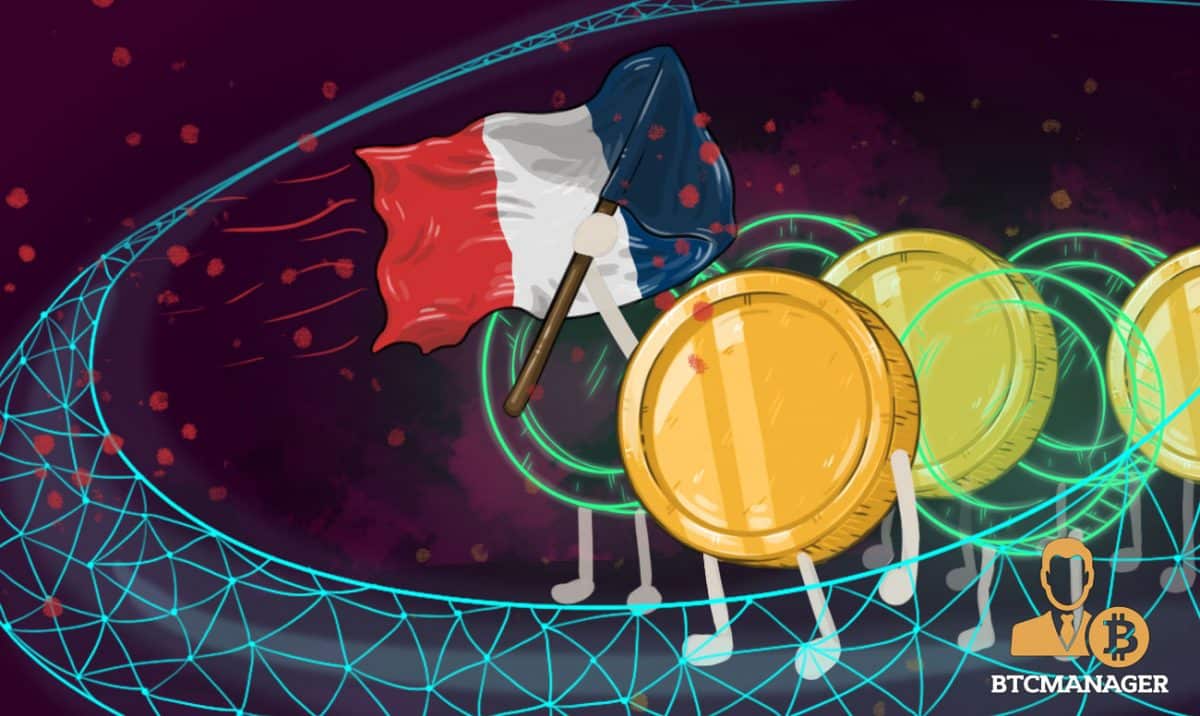 The French government is looking to introduce clear-cut regulations for ICOs in the country. As reported by Crowdfund Insider on June 10, 2019, regulators in the country want to issue rules governing the issuance of utility ICO tokens, which would serve as a new "ICO regime."
France Moving ahead of the European Union
While most countries in the European Union are still slow when it comes to accepting cryptocurrency or regulating the sector, France has shown eagerness to regulate the market.
Back in 2018, the country's Finance Minister, Bruno Le Maire, directed the governor of France's central bank to come up with an upgraded regulatory framework. The minister has also demanded better, global regulations for virtual currencies.
Reports emerged in March 2018 that the l'Autorité des Marchés Financiers (AMF), a French body responsible for regulating the financial market, was preparing a regulatory framework for ICOs.
With this, France is positioning themselves to actively participate in the cryptocurrency and blockchain revolution, with the Finance Minister quoted as praising ICOs as a fundraising mechanism for startups.
In Crowdfund Insider's latest report, the proposed bill would enable entrepreneurs to raise funds via ICOs online and allow tokes to be traded in secondary markets. The proposal states that ICO issuers would need the AMF's approval, but is not a necessary criterion to launch an ICO project.
However, in the absence of an AMF approval, project CEOs must inform investors that the ICO project does not have the blessings of the French regulatory body.
The report cited a May 2019 interview with Thibault Verbiest, a French Attorney involved in the regulatory talks across the Union, in which the attorney stated that the new ICO regime would make banks more receptive to cryptocurrency and improve the image of the sector in France.
Competition from Malta and Switzerland
In the whole of Europe, Malta and Switzerland are undoubtedly the forerunners in cryptocurrency and blockchain adoption. Malta, by default, is the blockchain hub, while Zug in Switzerland is seen as the "Silicon Valley" of blockchain technology.
However, Verbiest is unfazed by developments in both countries, as the attorney stated:
"I see that so-called competition as positive. [Entrepreneurs] licensed already in Malta might also be interested in a French visa, as both regimes are not 'passportable' within the EU. And Switzerland is outside the EU, and will continue to play its role of an international (crypto) financial place."
France's regulations may force the EU to fast track its process in a bid to prevent regulatory arbitrage across the region as the EU is seeking to create a common policy. The need for a uniform cryptocurrency regulatory framework was reiterated in the May 2019 ECB report.