French DJ David Guetta and AlphaVerse Launch New Music Metaverse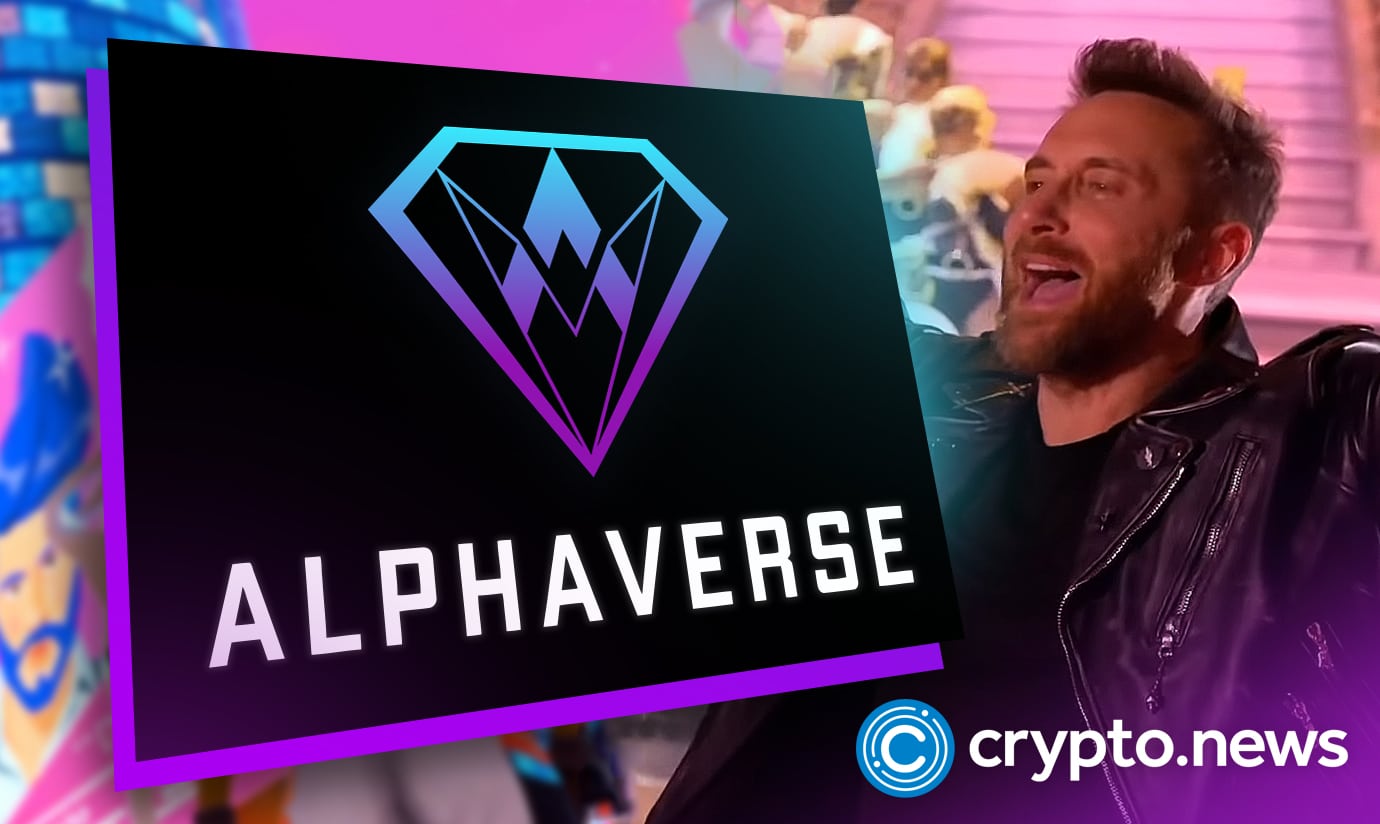 Legendary French music producer and disc jockey, David Guetta is collaborating with Crypto Blockchain Industries (CBI) to launch a dedicated metaverse for a new music genre dubbed Future Rave. Future Rave will deploy on the AlphaVerse metaverse to offer concert and entertainment experiences, NFTs, and more, according to a press release on October 28, 2022.
Music in the Metaverse
World-renowned disk jockey and music producer, David Guetta and Morten, are joining forces with AlphaVerse, a blockchain-based metaverse hub from the stables of Crypto Blockchain Industries (CBI), to deploy Future Rave, a new label and music genre created by the duo, in the metaverse.
Per a press release by the team, Future Rave doubles as a music genre and label that offers a more underground approach to electronic dance music and boasts a large community of fans and new creators.
Through the blockchain-powered CBI AlphaVerse metaverse, Future Rave will bring to life innovative experiences around music, support the development of new sounds, and the nurturing of new music talents.
Future Rave metaverse will also offer fans free-access forums for exchanging, streaming music tracks and concerts, NFTs, exclusive experiences, as well as community management and content creation tools.
The team wrote:
"One of the Future Rave metaverse objectives will be to identify new artists who will be able to share tracks within the community, and this metaverse will contain previously unreleased and exclusive tracks. The Future rave universe will offer a permanent platform for this new music genre, which is very popular both within the metaverse and in the real world. The initiative will help develop this new sound and its culture in order to continue pushing the limits and exploring all the opportunities that electronic music has to offer."
The CBI AlphaVerse
Earlier in September 2022, CBI announced the alpha test event of its AlphaVerse, giving 500 users an opportunity to experience what the platform has to offer. The team claims the AlphaVerse platform is designed to function as a gateway to the world of metaverses, offering users richer and more varied experiences than what's currently available in traditional video games.
DJ David Guetta and Morten's Future Rave deployment into the AlphaVerse metaverse is being coordinated by Blockchain Artists Agency (BAA), a talent management platform co-owned by CBI, Jean-Charles Carre, and Michael Wiesenfeld.
The BAA is dedicated to managing brands and creatives within the blockchain, NFTs, and metaverse ecosystems and making it easier for them to showcase their intellectual property and create value in the industry.
Born in November 1967, Pierre David Guetta is one of the most successful DJs and music producers in the world, with more than 10 million albums, 65 million singles sales globally, and over 10 billion streams.
While the crypto markets continue to suffer under the firm grips of the bears, with the Bitcoin (BTC) price finding it seemingly impossible to surpass the $20k price range, the metaverse movement has continued to attract top brands from the real world.
On October 27, 2022, leading fashion and luxury brand, Gucci, became the latest entrant into the metaverse, following its acquisition of virtual land on the Sandbox.