FTT slumps 25% amid massive withdrawals from FTX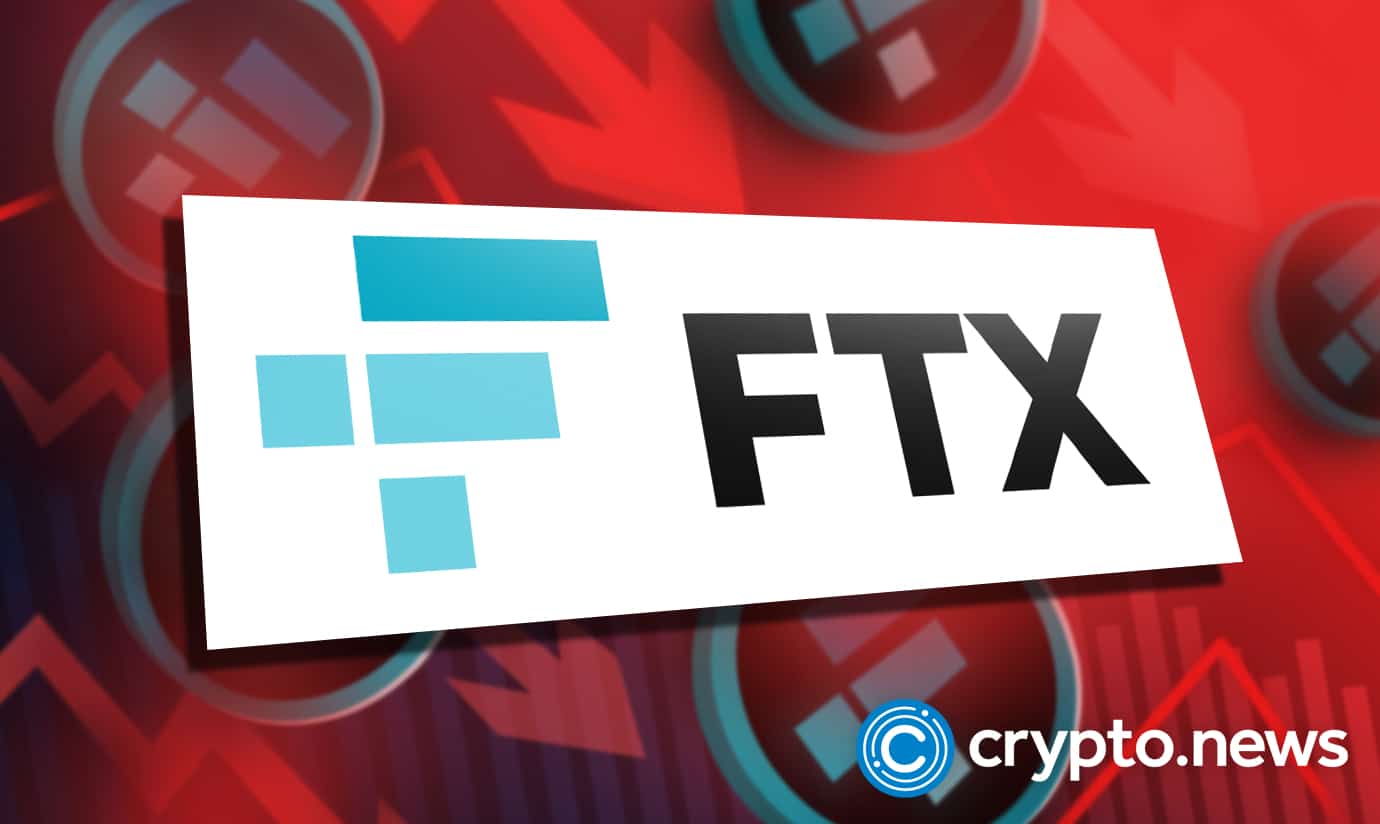 FTX's native token FTT continues to plummet as rumors about the crypto exchange's possible insolvency continue to make the rounds.
FTT plunges 25%
The price of FTT declined more than 25% on Tuesday, falling from $21.83 to $15.40 in the space of three hours amid a continued selloff of the exchange's native coin. FTT has since rallied slightly to above $17 but is still down more than 20% in today's trading period. Despite the rally, FTT has lost almost $600 million from its market capitalization in the space of a few hours.
Tuesday's selloff comes as FTX is navigating a bank run on its exchange over fears that the platform might be insolvent. The platform has reported a large volume of withdrawals with some customers complaining on social media about the slow nature of the process.
FTX for its part has been trying to defend the value of its token by liquidating other crypto on its books. There are fears that a continued decline in the FTT price could cause a cascade of liquidations in the crypto space and trigger another knock-on contagion effect similar to what happened during the TerraUSD/Luna collapse.
Indeed, FTT is not the only token currently in the red. Bitcoin and Ether are down 4% and 5% in the last 24 hours. The total market capitalization has dropped more than 4% on Tuesday.
The FTX bank run is tied to an earlier revelation about Alameda Research's balance sheet leaked at the start of November. Alameda is a quantitative crypto trading outfit owned by FTX CEO Sam Bankman-Fried. The leaked balance sheet showed Alameda's significant exposure to the FTT token. Alameda responded to the document stating that it was not the firm's complete balance sheet.
Shortly after the news became public, Binance CEO Changpeng Zhao stated that the exchange would unwind its FTT position, triggering a significant market reaction. Bankman-Fried responded to these issues on Monday, stating that FTX was fine. This assurance appears to have done little to calm the market given Tuesday's massive price slump.
Alameda saga continues
FTT's price could further plummet if BitDAO sells the FTT tokens in its reserve. Earlier today, the DAO released a governance proposal requesting Alameda Research – a quant crypto trading firm owned by Sam Bankman-Fried – to provide proof that the platform did not sell BIT tokens in its possession.
In November 2021, BitDAO and Alameda completed a token swap, with the former swapping 100 million BIT tokens with the latter for 3,362,315 FTT. The agreement was that both entities will not sell either token for three years.
But BitDAO's request came as a result of a sudden dump in the price of its BIT tokens, with the coin losing 25% of its value at the time of the proposal. However, Alameda CEO Caroline Ellison said that the quant trading firm was not responsible for BIT's plummet.
Alameda has since provided on-chain proof that it had not sold the 100 million BIT tokens. According to on-chain data from Etherscan, a wallet address labeled "Alameda 25" has received BIT token inflows amounting to 100 million of the coins since BitDAO's query. BitDAO has also confirmed the news and thanked Alameda for its swift response.