FTX founder Sam Bankman-Fried's trial day 7: Recap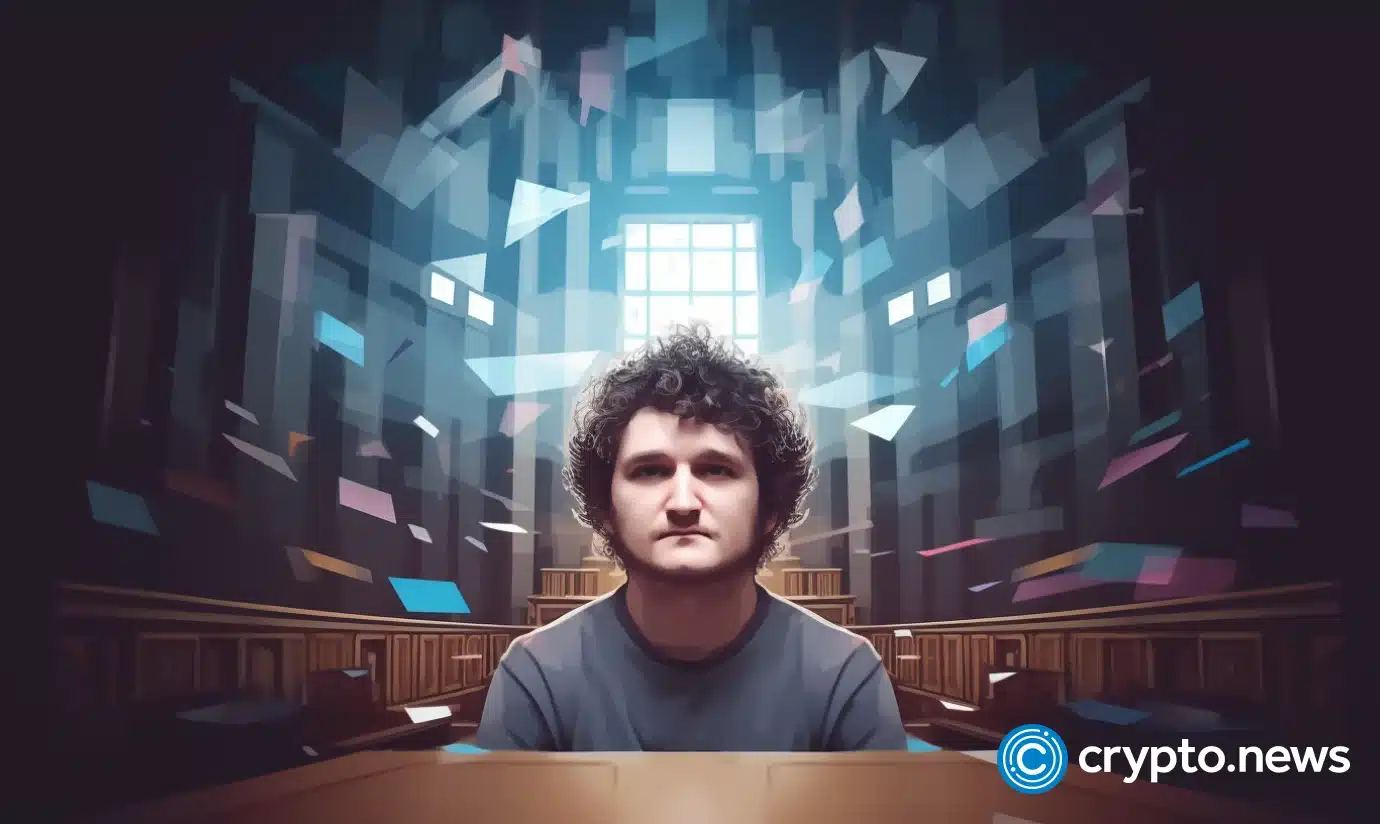 Sam Bankman-Fried's trial enters into its seventh day, with witnesses testifying Alameda and FTX's mishaps led to an industry-wide cascading effect.
The 7th day of FTX founder Sam Bankman-Fried's historic trial continues, as former Alameda CEO, Caroline Ellison is cross-examined by the defendant's lawyers. Two other witnesses also testified today, which included Christian Drappi, a software engineer at Alameda, and Zac Prince from bankrupt crypto exchange BlockFi.
Cross-examination of Caroline Ellison, former CEO of Alameda Research
Ellison admits that he found SBF correct in some of his statements and also saw him as ambitious.

Ellison admits that SBF was willing to take on more business risk than her.

After former Alameda Research co-CEO Sam Trabucco resigned in 2022, SBF wanted to appoint another co-CEO. However, Ellison wanted to remain the sole CEO.

Even as a CEO, Caroline Ellison handled most of the core tasks at Alameda, including HR, accounting, and dealing with major lenders like Voyager and Genesis.

After Ellison and SBF broke up, she avoided having one-on-one meetings with him.

During the investigation, four or five FBI agents came to Ellison's house with a warrant and seized three computers. One of them belonged to her mother, and one to her current boyfriend.

Ellison considered resigning after having concerns about FTX's customer funds but did not, and didn't tell anyone about this.
Alameda lost $100 million when Terra Luna and UST collapsed.

SBF's lawyer, Mark Cohen, asked whether Ellison told Garry Wang and Nishad Singh about the bug in FTX's code that allowed Alameda to use an unlimited line of credit. Ellison could not remember the discussion.

Alameda did not have any liquid assets to pay back its lenders.

Sam Bankman-Fried was trying to raise money from the Saudi prince Mohammed bin Salman (MBS). He went to the Middle East but was unsuccessful in his pursuits.

Instead, Bankman-Fried told Ellison that he met people from Telegram and wanted to make a big investment.

Ellison didn't want FTX to invest in Modulo Capital and wanted to "crush" them.

She admitted that her tweet about Alameda returning most of its loans was false. They only returned the third-party loans by taking loans from FTX.

Almeda wanted to buy the FTT tokens from Binance for $22 after Changpeng 'CZ' Zhao's tweet about liquidating the tokens.

In Alameda's all-hand meeting at Hong Kong, SBF said he might start a new company.

After the meeting, Ellison told Alameda employees about its wrongdoing. She also said that the decision to use FTX's customer funds was SBF's.

Ellison said that the main reason for FTX's collapse was Alameda borrowing $10 million before the crypto market crash and failing to return it.

Testimony of Christian Drappi, Software Engineer at Alameda Research
Drappi communicated with traders via Signal and Slack.

SBF had full access to Alameda's accounts.

Ben Xie, a trader at Jane Street, told Drappi that SBF was directing Alameda's trade of Japanese Bonds.

An audio recording of Alameda's all-hands meeting in Hong Kong was presented. Ellison is saying, "FTX always allowed Alameda to borrow user funds."
After hearing this, Drappi resigned within 24 hours.

In a cross by SBF's lawyer, Drappi said that Caroline Ellison was laughing after saying that Alameda borrowed FTX's customer funds.

Testimony of Zac Prince, Founder and CEO at BlockFi
From early 2021, BlockFi lent $650 million to Alameda in open-term loans.

BlockFi called back the loans in 2022, which was, at this point, $800 million with interest.

After FTX and Alameda's collapse, BlockFi was forced into bankruptcy because of not being able to retrieve these funds.