FTX Issues a Scam Alert after Allegations of Unlawful Operations by UK Financial Regulator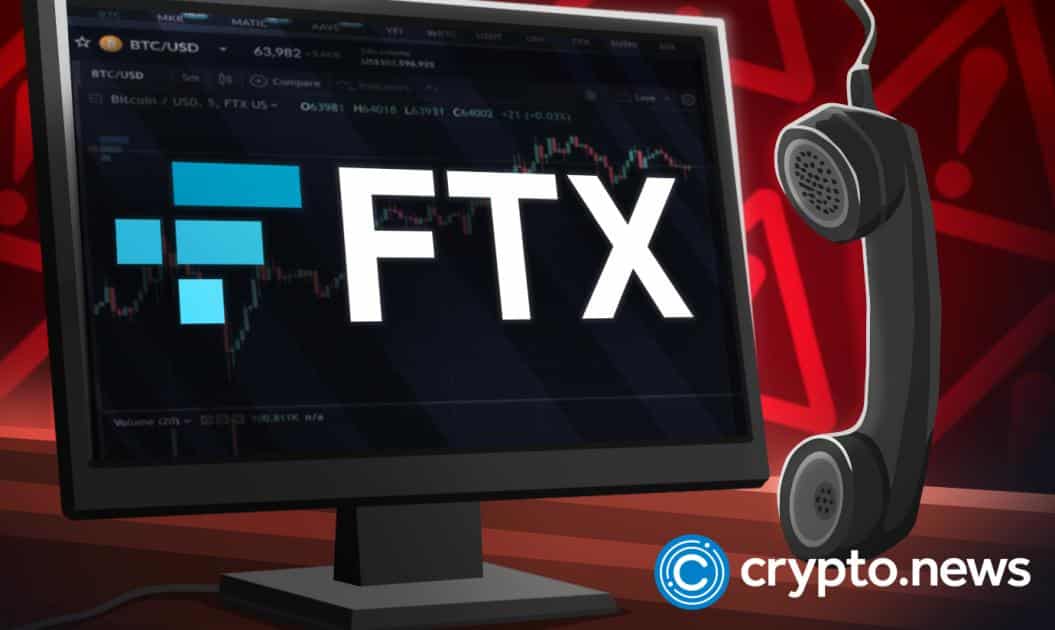 The United Kingdom Financial Regulator FCA issued allegations against FTX that the Cryptocurrency Derivative Exchange firm was conducting illegal operations on oblivious United Kingdom citizens. On the contrary, soon after the regulator issued the advisory, Sam Bankman-Fried, the founder and CEO of FTX crypto exchange, took to Twitter to issue a scam alert.
The Drama Unfolds
The CEO told Twitter that a swindler had been impersonating FTX in the United Kingdom by using phone calls to try and scam unexpecting United Kingdom citizens. The CEO also gave official websites for FTX and further emphasized that the company does not communicate with clients on the phone.
"Heads up: a scammer has been impersonating FTX in the UK by phone! Please only use ftx.com, ft.com/eu, ftx.us, etc., to access FTX, and do not respond to any phone numbers, etc. FTX will never call you by phone," stated Sam Bankman-Fried in the Tweet.
Just a day before Sam Bankman-Fried posted the scam alert on Twitter, the United Kingdom Financial Conduct Authority informed consumers that the FTX crypto exchange is suspected of operating in the UK without following the country's legal procedures.
"Almost all firms and individuals offering, promoting, or selling financial services or products in the UK have to be authorized or registered by us," the regulator said. "This firm is not authorized by us and is targeting people in the UK."
The incident happened simultaneously when the crypto exchange firm strategically pushed for European expansion.
It is still unclear if the cryptocurrency exchange firm was illegally operating within the boundaries of the United Kingdom before the financial authority raised the illegal conduct of the firm.
CySEC Issued Operations License to FTX
As part of its expansion strategy in Europe, FTX obtained an operations license from the Cyprus Securities Exchange Commission (CySEC). The permit allowed the crypto derivative exchange firm to extend its operations in the Cyprus jurisdiction as a Cyprus investment firm, CIF. The license from CySEC also allowed the company to own a local company it had previously purchased.
The statement on the CySEC License stated that FTX exchange was allowed to operate in the entire European Economic Jurisdiction with the recently purchased company's license, Cyprus Investment Firm. FTX, the only crypto exchange on the planet with a complete MiDID II License, held essential requirements of higher needs than the regional registration as a digital asset service provider. FTX exchange, due to this, was ready to offer a wide range of digital exchange services all over Europe.
Sam Bankman-Fried's statement explained that having the license in the European Union was a vital step toward FTX's goal of becoming the most regulated cryptocurrency exchange firm in the world.
Sam Bankman-Fried said, "Securing this license in the European Union is an important step in achieving our goal of becoming one of the most regulated exchanges in the world."