Funding Rounds Continue With Rocketplace, Singapore Could Revise Crypto Regulation Laws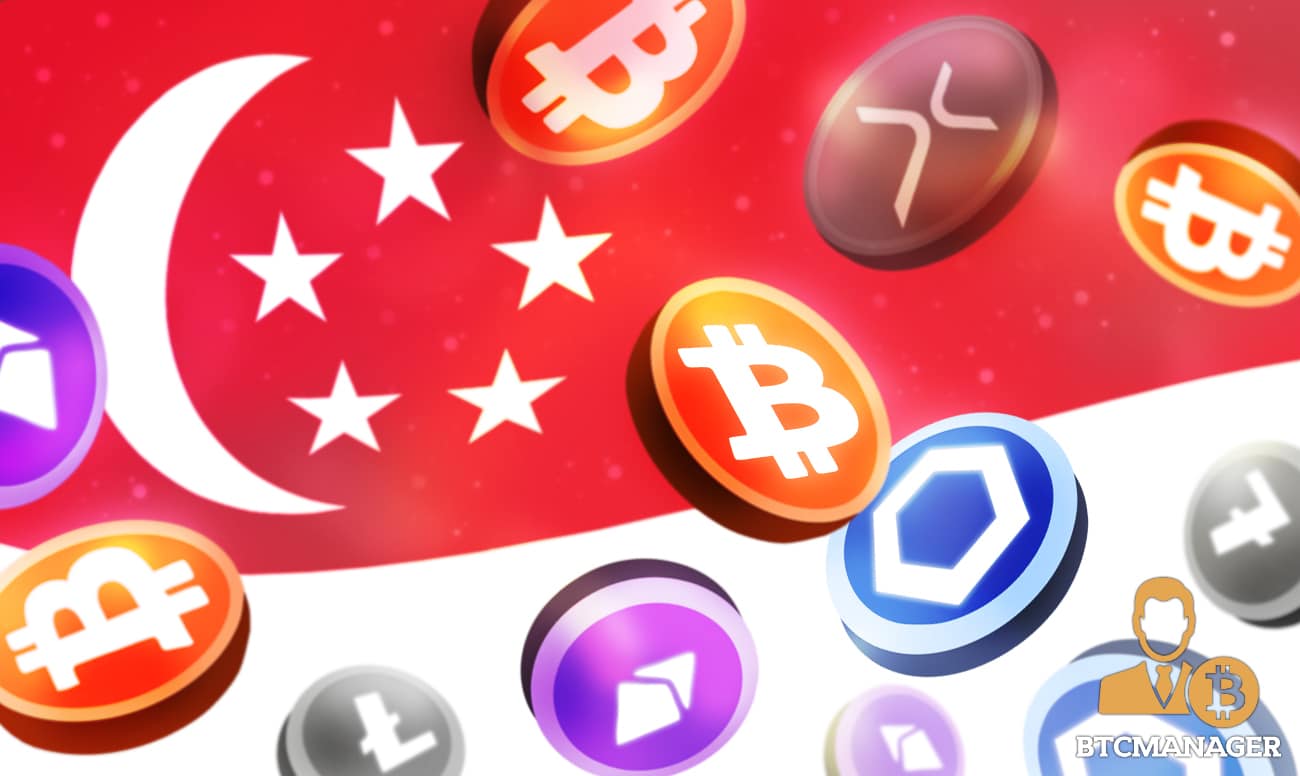 Rocketplace recently announced a successful funding round raising $9 million. UK energy prices could soar to highs in October. Elsewhere, Singapore is en route to establishing a framework for the crypto retail market.
Rocketplace Raises $9 Million in Funding Round
Just recently, Rocketplace announced the successful completion of a funding round that raised $9 million. According to reports, Launchpad Capital Led the network's seed round with many other projects, including Accomplice, Menlo Ventures, Soma Capital, and TTV. Accordingly, this platform raised $8 million in a pre-seed round led by Accomplice. This new round of funding will help in the continuous development of 'Fidelity for Crypto.'
"If you think about, in traditional finance, Fidelity's business model, there are two big areas — retail and institutional. Within retail, you have customer accounts which allow for the buying and selling of stocks and bonds. But on the other side of the business, you have fund distribution. Fidelity started to create its own funds as well as partner with funds created by competitors."
Singapore Could Adopt Tougher Regulations in Retail Crypto Market
On Monday, 29th August, the head of Singapore's Monetary Authority announced that the country could start harshening regulations around the crypto market. In his speech, Ravi Menon, the managing director, insinuated that the government is planning to increase entry barriers into crypto trading for retail investors.
According to his speech, the retail crypto market is oblivious to its associated risks. For a very long time, Singapore has been a welcoming home for the crypto landscape, offering an excellent regulatory framework.
Currently, the relevant authorities are conducting public consultations and reviews as they aim to create a framework with strong regulations. Menon recently said;
"Adding frictions on retail access to cryptocurrencies is an area we are contemplating. These may include customer suitability tests and restricting the use of leverage and credit facilities for cryptocurrency trading."
While they plan to toughen the regulations, Menon highlighted that banning retail access could be ineffective since crypto access is borderless. Menon said;
"Cryptocurrencies have taken a life of their own outside of the distributed ledger – and this is the source of the crypto world's problems. Cryptocurrencies are actively traded and heavily speculated upon, with prices that have nothing to do with any underlying economic value related to their use on the distributed ledger. The extreme price volatility of cryptocurrencies rules them out as a viable form of money or investment asset."
UK Energy Bills Could Soar By 80% in October
Recent reports coming from UK regulators, the country's household energy bills will soar by 80% this coming October. OFGEM (Office of Gas and Electricity Markets) recently mentioned that the energy bill would increase to about £3,549 ($4,188).
The CEO of OFGEM, Jonathan Brearley, announced that this would be the first since another energy bill surge could occur in January across all households in Britain. According to him, the new prime minister must take instant action once they resume office in a few days. He said;
"It's clear the new Prime Minister will need to act further to tackle the impact of the price rises that are coming in October and next year. The response will need to match the scale of the crisis we have before us."
Some reports indicate that the ongoing ministerial race in the UK has led to the current energy crisis. Inflation in the UK has also been constantly rising in the past few months, reaching 10.1%.
Crypto Market Cap Still Below $1 Trillion, Appears to Take a Positive Turn
After months of a sharp bearish sentiment, the crypto market cap still stands below $1 trillion. When writing this report, the crypto market cap was about $976 billion, which, according to coinmarketcap, was a 0.92% rise.
Many cryptocurrencies recorded small gains today, hence the 0.92% market cap increase. For instance, Bitcoin is currently trading at $20.18k, a 0.76% increase from its value 24 hours ago. The second largest coin, Ethereum, is trading at $1.54k, a 3.67% increase from its value 24 hours ago.
While some other cryptos also recorded gains, a multitude of the currencies recorded slight downturns in the past 24 hours. The continuous price plunge is a devastating impact of the ongoing crypto winter.