Game Machine: Bringing Miners and Gamers Together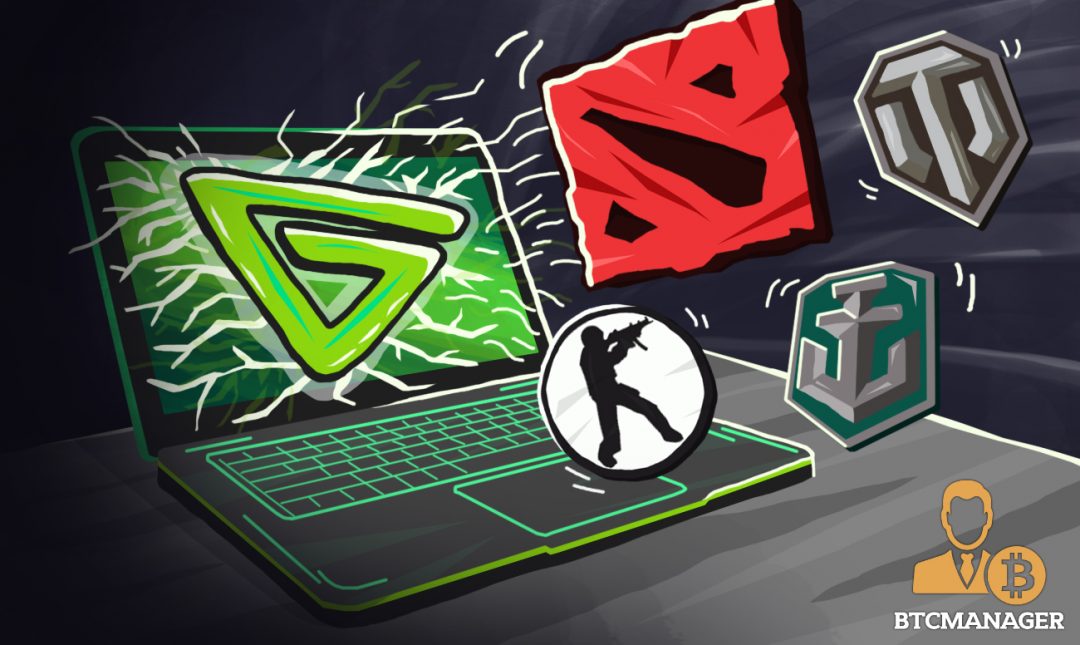 The gaming industry is in a bit of an odd spot lately. It seems that all parties involved are against one another. Developers want to push out bigger and better games, publishers want more profits, advertisers try to mislead gamers, and the gamers themselves are getting sick of games being diluted by the rise of microtransactions in all their favorite titles. The relationship is getting quite vitriolic and tumultuous as of late, and the industry isn't sure exactly which direction to head. In short, the division between these different players in the industry is creating a divide.
Game Machine is working on an exciting solution that may satiate at least some of the complaints. They are attempting to bridge the divide between gamers, developers, publishers, and advertisers by creating a new way to advertise and pay for the ever-expanding business of in-game purchases.
Since September 2017, Game Machine has been working on developing a mining client that gamers can use to purchase in-game rewards for their favorite titles. This will work via a Limited Proof of Work system, which as opposed to a standard Proof of Work system, which does not punish the user for not having the greatest mining rig, but instead rewards them for playing more of their favorite titles verified through Steam and other gaming platforms.
For gamers, the benefit here is a no-brainer. If they give up some of their system's power while the client is running, they are rewarded with not having to pay for microtransactions on the titles they are interested in. This works by mining Game Machines own cryptocurrency, Gamefuel, which will then be translated to a currency value for the platform they are buying from.
But, beyond the benefit to gamers, this system will create an awesome new way for advertisers to campaign. By working with Game Machine, they will be able to start campaigns targeting users of Game Machine, using the data gathered by their playing time and habits, and cater what they are trying to sell directly to the appropriate consumers. This is something advertisers have been trying to push via multiple different means for a while, but the reason for gamers to participate in such a platform was limited until now. This will also create a new way to earn Game Machine's cryptocurrency, Gamefuel, besides mining. By participating in advertiser's campaigns and surveys, bonuses will be rewarded to the active gamers which will further increase the success rate of advertising campaigns.
Even further in scope is the benefit to developers and publishers. This will allow them to capitalize on an entirely new form of revenue that they have been attempting to tap into since the dawn of app stores and microtransactions. That is the free-to-play gamers. The majority of gamers do not purchase anything aside from the game itself, even in games that are completely free. A large amount of revenue can be made for publishers if they can convince these players to purchase in-game rewards that they otherwise would avoid. By using cryptocurrency and letting the gamer avoid paying directly with their wallet, convincing players to purchase in-game items will be easier than ever before.
Combining all these aspects of Game Machine will create a community where gamers may enjoy their games without feeling like they have to shell out more and more cash to the developer or feeling like they are selling their souls to advertisers. But, at the same time, it will allow the developers to cash in on new revenue, without giving up their old streams or forcing gamers to pay more to enjoy their game. And all of this can occur while giving advertisers analytics that will help create a better experience for the gamers while bringing in that extra revenue for the developers.
The system is in place currently, and their ICO is going from December 14, 2017, until January 31, 2018. 140 million Game Machine (GMIT) tokens will be available in total, capping at 40,000 ETH. Included in this sale will be a bonus during the first three days of +15 percent on the first, 10 percent on the second, and five percent on the third day. Those who take part in the token sale also will receive extra Gamefuel, for those parties interested in joining the community.
For more detailed information on Game Machine and the community they plan on building around their crypto, you can read all about it here or visit the startup's homepage.