Gate.io and the Gate Token (GT)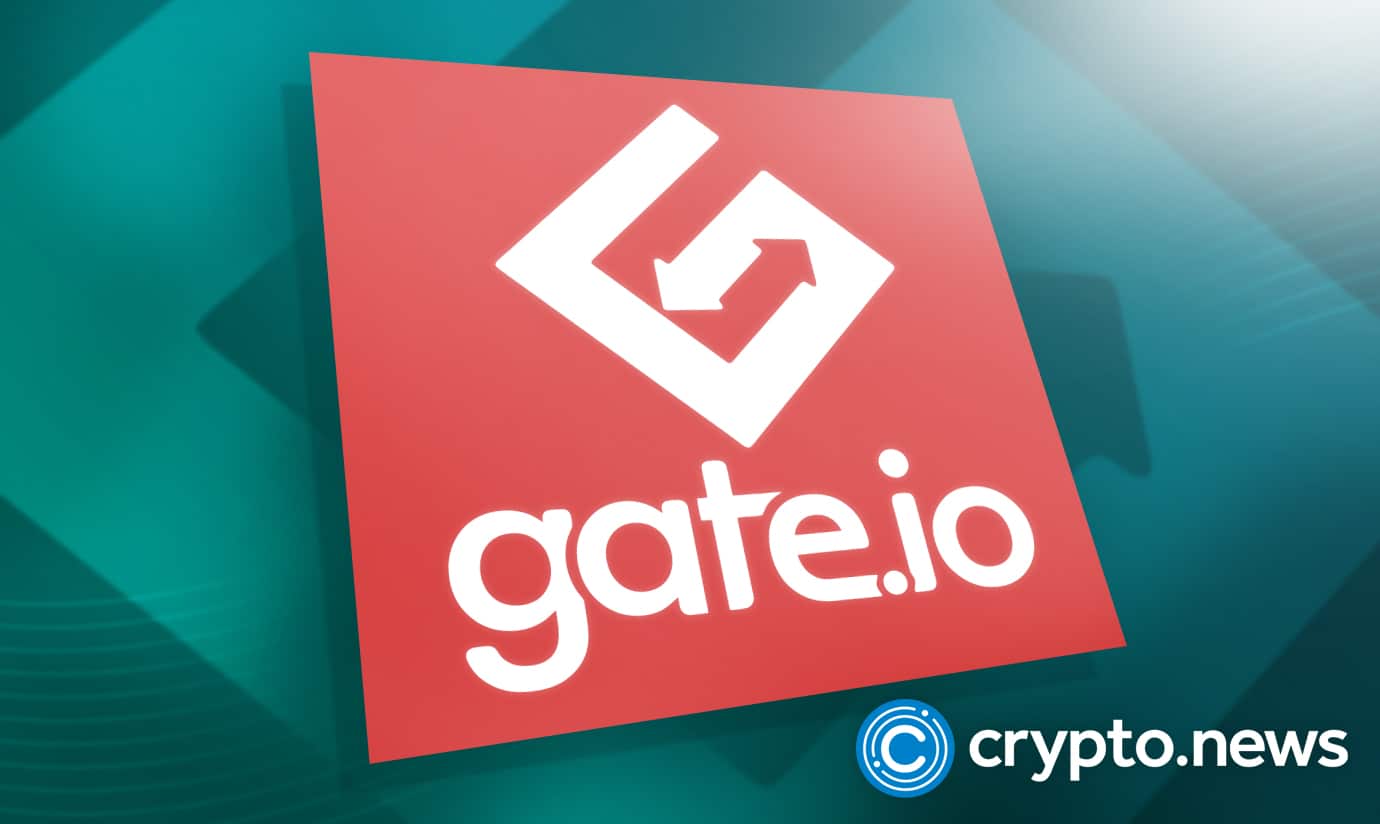 Gate.io is a crypto exchange platform that allows for trading a wide selection of crypto assets but does not offer services in certain countries like Canada and the US. The exchange has one of the most extensive lists of supported crypto assets globally at over 1400 tradable coins. However, some of the coins are restricted from trading geographically due to compliance with regulators.
The exchange has other attractive features that make it a fit for both intermediate and advanced traders. It offers advanced trading options like derivatives and additional tools that make trading much more effortless. That feature makes it a go-to crypto exchange for users seeking to make money from the crypto space through advanced trading.
It also stands out in supporting many fiat currencies for deposits and withdrawals. It supports over 50 different fiat currencies while operating in over 200 countries globally. Some of the significant fiat coins that a user can trade are USD, the British pound, the Indian Rupee, and the South African Rand.
Though the exchange has many great features, it can let down a user in some. That includes the uncertainty of operations in the US and is generally not user-friendly. It does not clarify if users from the US are eligible for trading on it. That could inconvenience most US traders as it blocks them from trading at times.
The exchange also has a native token called the Gate Token (GT). Below is more information on Gate.io and the Gate Token.
Company Overview
Gate.io is a crypto exchange headquartered in George Town, Cayman Islands. It was founded in 2017 by Lin Han, who also serves as its CEO to date. The exchange offers different trading options, including spot trading, derivatives trading, and staking services.
The exchange is a Gate Technology Inc Corporation subsidiary and has an address in Virginia, USA, but lacks an official license. It offers crypto trading services in three languages: English, Chinese, and Japanese.
It works similarly to most of its competitors but does not require AML/ KYC details to allow users to begin traders. However, if a user needs to withdraw over $1000, they are required to provide and confirm their data.
Key Features
Security
Gate.io is one of the most secure crypto exchanges. It has different security mechanisms that keep users' funds safe. Such features include cold storage of reserves, 2FA protocols, anti-phishing code, blind IP address logins, SMS notifications, etc.
IEO platform
The exchange has an IEO protocol or the Initial exchange offering protocol that operates as a fundraiser for new crypto projects. Here users can invest in the latest crypto projects and get the chance to invest at more friendly prices.
Multiple trading features
Gate .io offers different crypto trading features. It allows users to trade in different market types, including derivatives ad spots. Its derivative markets are also leveraged to allow users to gain more profits from their trades. It also allows users to trade NFTs, some of the latest innovations in the crypto space.
Large selection of currencies
Gate.io offers one of the largest selections of crypto assets in the world. It allows for the trading of over 1400 cryptos which is much higher than other centralized exchanges (CEXs). It also offers a large selection of fiat currencies to facilitate the withdrawal and deposit of funds. Its users are allowed to transact in over 50 fiat currencies within its ecosystem.
Advanced trading features
Gate.io has many features that allow users to explore the crypto markets more closely. It has advanced trading options like derivatives trading, enabling intermediate and advanced traders to gain more profits from the crypto market. It also offers leverage on trading derivatives to increase the profitability of trades.
The exchange also offers other advanced trading options like watching the buying and selling of NFT assets. Away from an NFT marketplace, the exchange also has crypto interest-earning products that can be a fit for all users who seek to lock their assets and gain passively from them. However, not all advanced features are available to everyone, mostly US traders.
Gate Token
Gate token is the native token of the Gate.io crypto exchange. Currently, it is trading at $5 with a trading volume of about $25.9M and stands at number 93 on the coinmarketcap listing. The coin functions as the utility token within the Gate.io ecosystem. Users pay transaction fees in it and is also used in the staking protocols.
The coin also has an active burning mechanism to keep its supply down. The parent company behind it buys back the coins from its users and sends them to a dead wallet. The exchange also plans to burn at least 200 Million GT from an original maximum supply of 1B tokens.
The GT token can be traded through exchange platforms like Huobi, AEX, Hotcoin Global, FTX, and Gate.io.
Gate Token Price Prediction
The Gate Token (GT) is trading at $5.7 with a daily transaction volume of around $17M. The exchange has not provided its total market capitalization, but it ranks 93 on coinmarketcap. That shows that it is among the top 100 best crypto coins in terms of trading volumes globally.
The coin may be a great investment in the long term, considering that it has a utility within the exchange, ranks well globally, and has an active burning mechanism. These features give the coin a real supply and demand dynamic that influences its price. It can also be used for staking on Gate.io, one of its real-life use cases.
However, investors must be careful while selecting projects to invest in in the crypto space, as some are risky and may lead to huge losses. Also, no project is guaranteed to be successful, including Gate Token. Therefore it is advisable to DYOR before investing in it or any other alternative as they may lead to significant losses.
How Does Gate.io Work?
Gate.io works similarly to most exchanges, and it requires a user to register with them first to open a trading account. The accounts must then be verified, and users must choose between Standard and Professional trading interfaces to access the trading options and tools designated for each.
The standard version of the platform is optimized to help beginners or new traders familiarize themselves with the crypto space and trade in a way that is not risky. Conversely, the professional trading interface exposes users to the whole market, including advanced trading options like derivatives and leveraged tokens. This interface allows the pro traders to interact with the market more closely, make money more efficiently, and exposes them to the risks of such trades.
The exchange has a pretty straightforward interface where users can easily see what feature they want to use. For instance, users can easily access deposit and withdrawal features on the platform and the direction of falling through with the processes.
Additionally, crypto traders should note that Gate.io has a trading limit beyond which they must fill in their AML/KYC details to continue trading. It also allows its users to earn passively through staking protocols. One of its standard staking protocols is the Gate.io HODL and EARN ASS POS Staking program, which has an average locking period of 14 days.
Here are more details on how to earn passively on Gate.io.
Can I Stake on Gate.io?
Staking is possible on Gate.io. It has different Stakig protocols like the ASS POS staking protocol, OPUL POS staking protocol, and others. Below are some of the ways a user can stake their liquidity on Gate.io.
Gate.io ASS PoS Staking Protocol
This staking protocol was introduced in 2021 and had an average locking cycle of 14 days. The exchange requires its users to lock their liquidity with it / participate in POS finance. The platform then counts the total amount of on-chain POS transaction dividends received every 14 days and distributes them to the ASS position holders.
This staking process earns a user about 5% APY, which can be adjusted according to the token amount that is mined. Here are the rules on ASS POS Staking as stated by the exchange:
1. You don't need to lock your position for current wealth management. You only need to sign up
2. Zero handling fee rate.
3. About 5% of annualized coin yield will be adjusted according to the network output.
4. Interest is calculated based on the 14-day average holding of the account (not counting the borrowed position).
5. Interest is paid every 14 days.
6. After the current period expires, you need to manually join the next period to continue to participate in PoS
OPUL PoS Staking
The staking protocol was also launched in 2021. It is much better than the ASS POS Staking in that it has an APY of about 35%. However, it is still similar to the ASS POS Staking in that the APY can be adjusted according to the number of tokens minted.
Here are the rules on OPUL POS Staking as stated by the exchange:
1) To take part in PoS & Earn, users need to register themselves. However, token lock-up is not required
2) There is no handling fee being charged by Gate.io
3) The annual interest rate is 35%, which will be adjusted based on the number of tokens mined
4) The interest will be calculated based on the average amount of tokens in a position over a 7-day period, excluding the borrowed tokens
5) The interest will be distributed every 7 days
6) To continue to participate in the program, users need to operate manually
Is Gate.io Safe?
Gate.io is one of the exchange platforms that prioritizes the safety of users the most. It uses high-level security features like cold wallets for the majority of its funds and hot wallets to facilitate day-to-day trading needs. It also has other features like 2FA protocols, SMS notifications for logins, transfers, other security issues, anti-phishing code, etc.
However, it is advisable to use general security measures while using the exchange to avoid undermining their efforts to increase security by opening loopholes.
How Does Gate.io Compare With Its Competitors?
Gate.io compares well against most crypto exchanges, given that it is one of the best in offering crypto services. Here is how it compares to Kraken.
| | | |
| --- | --- | --- |
| Feature | Gate.io | Kraken |
| Trading pairs | 2246 | 426 |
| KYC | Only required for large transactions | Required for all transactions |
| User Interface | A little complicated for beginners | Much easier for a beginner to use |
| Deposits and withdrawals | Crypto only | SUpports both crypto and fiat services for deposit and withdrawal |
| Trading experience | The exchange does not require KYC details for small trades, has high liquidity, over 1400 trading assets, is easy to use, and has a fair fee price that is not common in most exchanges. | The exchange has an excellent trading experience, but users must be ready to comply with AML/KYC requirements. It also has a smaller but well-curated list of supported currencies, live chat, and a great mobile trading experience that other exchanges must work harder to beat. |
Final Word
Gate.io is one of the best alternatives for investors who seek to commit their funds to the crypto space. It has different features that make it a fit for intermediate to pro traders. It also serves beginners well through its standard user interface. However, new traders should explore more options as Gate.io may be challenging for them.
The exchange also has to deal with other things like regulatory compliance. It does not comply with US regulations like AML/KYC requirements, making it unavailable there. Since the US regulators require all crypto exchanges to have full-time AML/KYC protocol, which it lacks, its users can never be based in the US.
The platform also succeeds in other features like extensive selections of crypto assets, supporting passive earning mechanisms, and high-level security features. These are some of the features that users should focus on while researching the best crypto platforms to invest in. Although Gate.io offers high-quality services in these features, other platforms may be doing better in the same sectors.
For instance, some CEXs and DEXs offer services with absolutely zero fees. Other platforms, mostly DEXs, offer more methods of earning passively from crypto, which even has higher ROIs than Gate.io. That calls for users to widen the scope of their alternatives by actively seeking them from sites with reliable information like Crypto.news. Also, remember to be cautious about the crypto space as its products are highly risky.