General Bytes Installs 10 Bitcoin ATMs Across Prague Subway Routes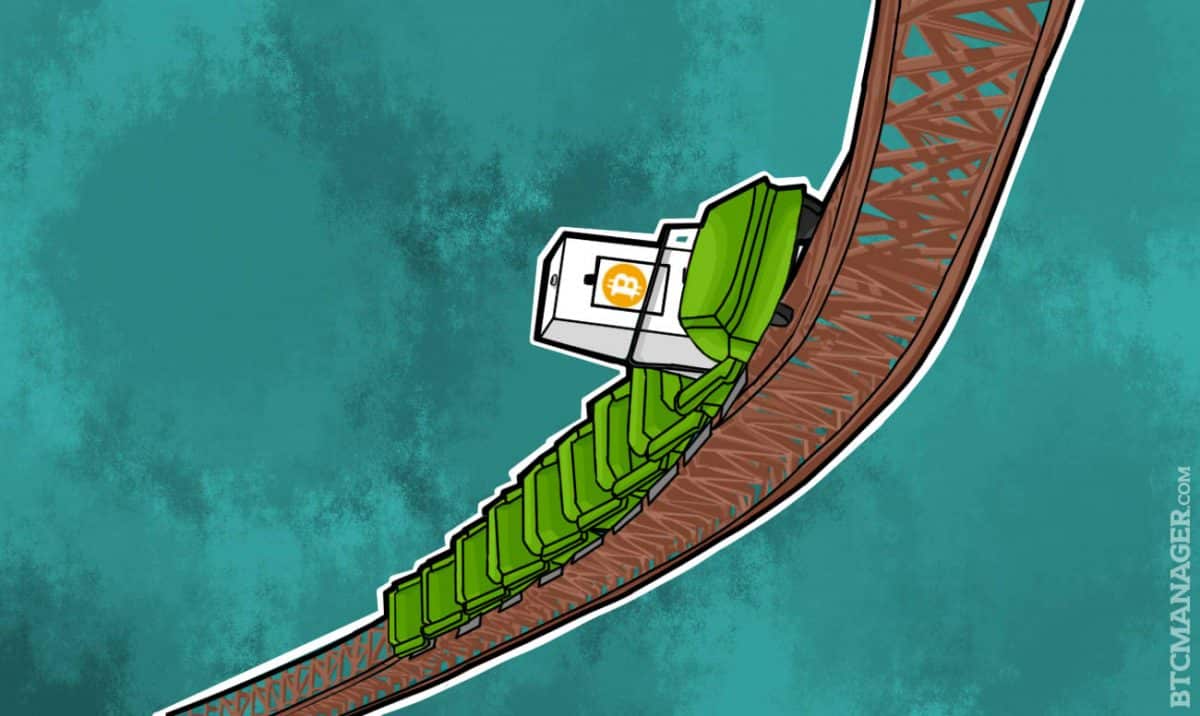 The capital city of the Czech Republic, Prague, has become the scene of the latest explosion of bitcoin-related development as General Bytes has installed a network of ten bitcoin ATMs at different points along the city's subway routes.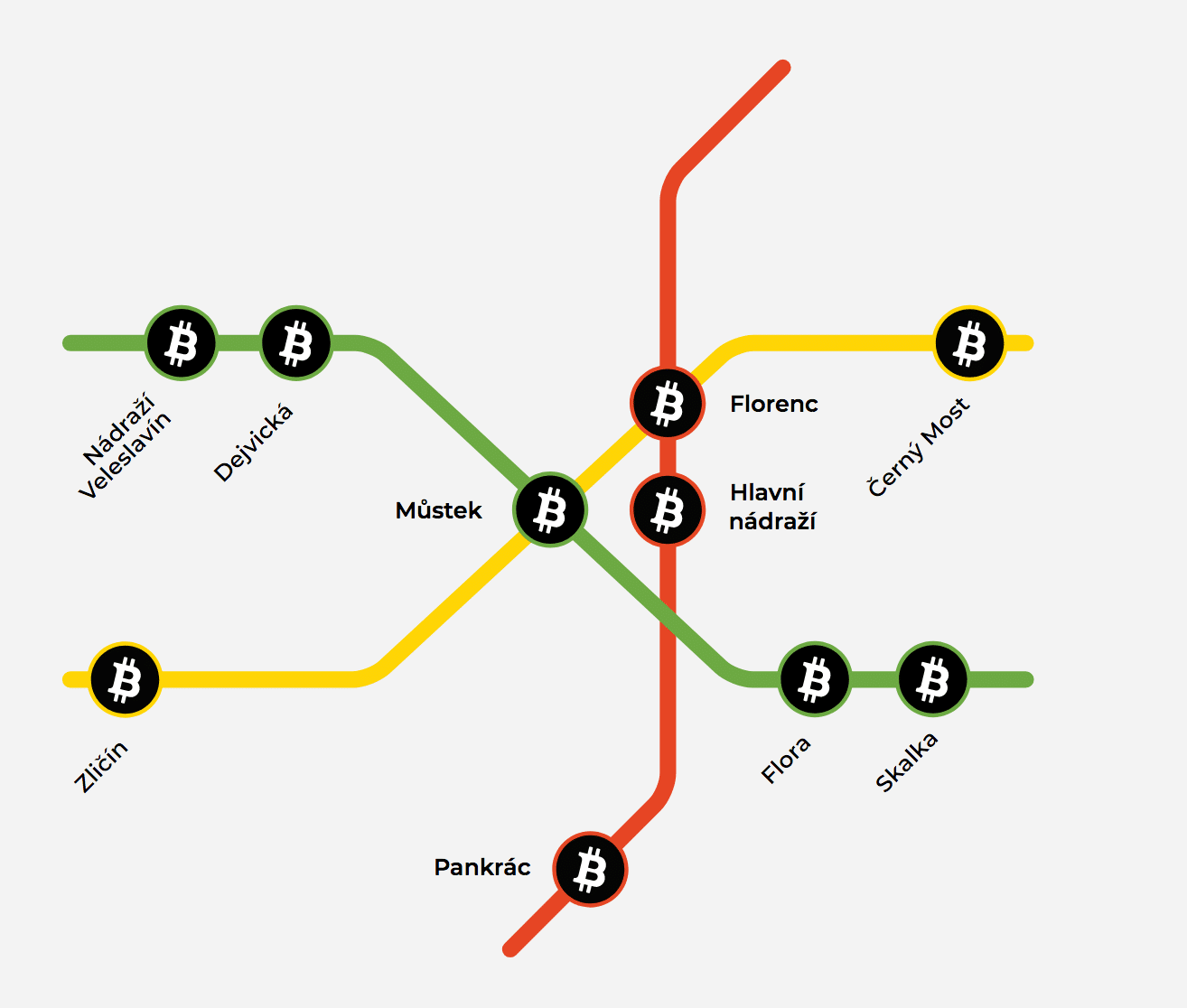 The map shows the current locations of the ten bitcoin ATMs in Prague. Source: General Bytes
Bitcoin ATMs are increasingly becoming a regular sight in cities across Europe, Asia and North America in particular.
ATM Features and Advantages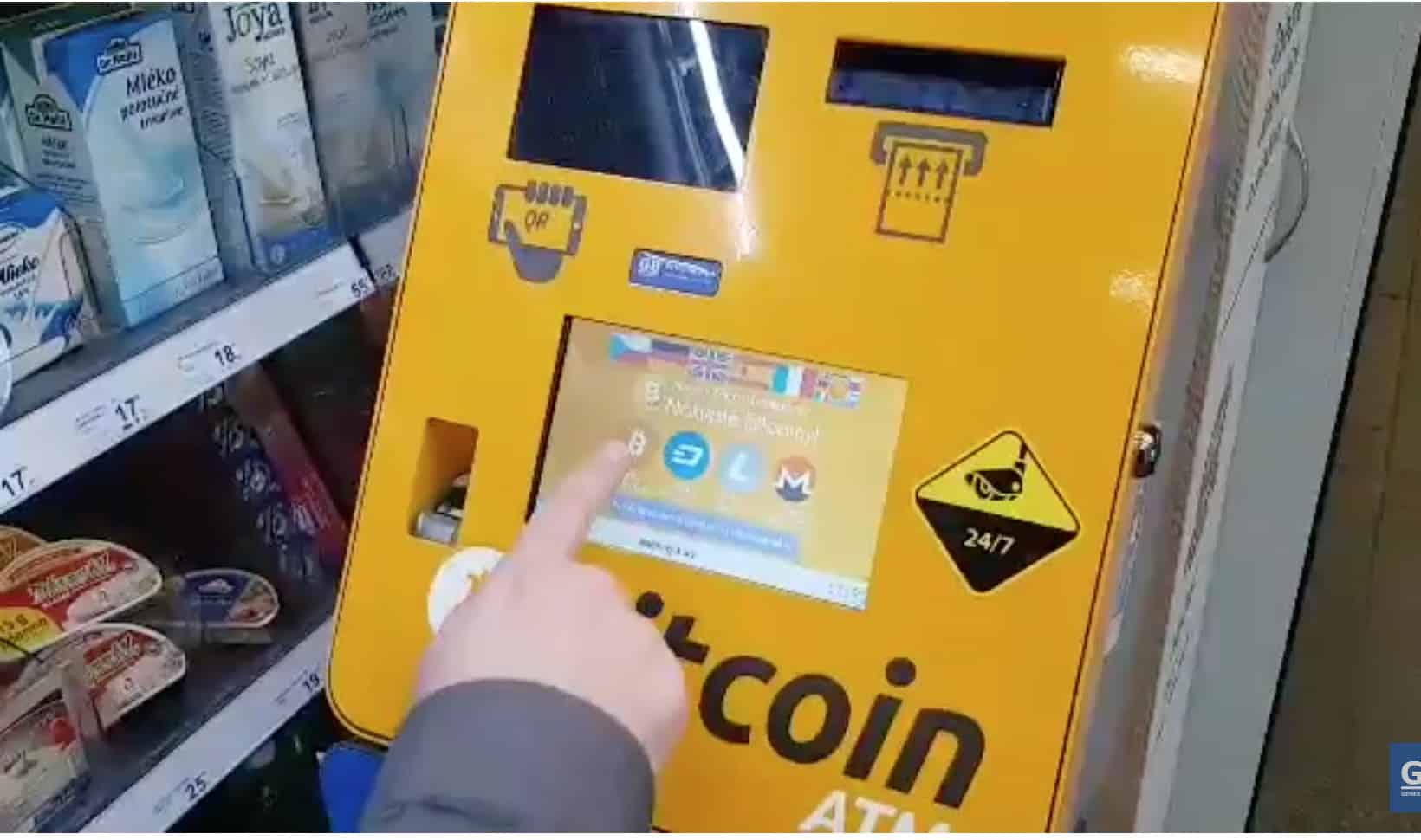 Bitcoin ATM in Prague. Source: Youtube
General Bytes released a video which demonstrates how a daily commuter can use their phone to connect to the bitcoin ATM and buy crypto in exchange for fiat or vice-versa.
The company boasts of low maintenance costs and unmatched service stability. The website also mentions that 99 percent of configuration task can be done remotely, hence saving service visits.
Features offered by the bitcoin ATMs include the ability to receive BTC by email from the ATM, issuance of NFC wallet cards directly from the ATM, and fingerprint authentication in line with Know Your Customer (KYC) and Anti-Money Laundering (AML) best practices. They also offer support for alternative cryptocurrencies, so customers can also carry out transactions with dash, litecoin, and monero.
Conquering The World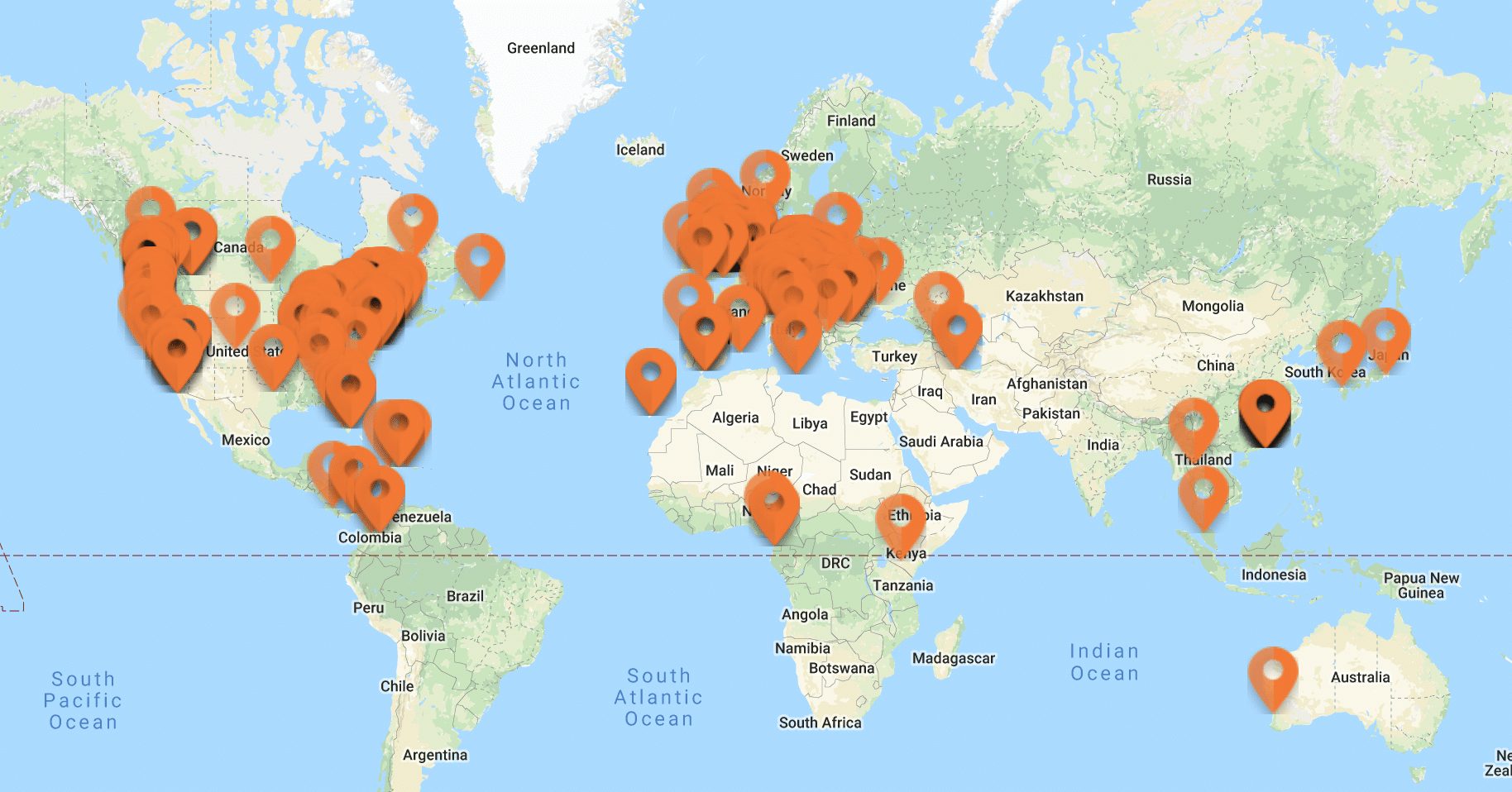 General Bytes ATM locations across the world. Source: General Bytes
As bitcoin ATMs gain prominence in Prague and elsewhere around the world, General Bytes is of the opinion that they will play a central role in the mainstreaming of cryptocurrency. They state ambitiously that their mission is to become "the world's largest bitcoin and blockchain technology provider."
Before visiting a terminal, General Bytes recommends that users install a mobile wallet on their phones to preempt any possible connection issues. Once this is done, the promise to users is an entirely seamless phone-based transaction experience.
A statement from their website reads, "Our company believes that virtual currencies represent the fundamental pillar of the future freedom (not only financial) on the Internet. The values ​​of our society include truth, the right of the individual to privacy and freedom." (Translated)
Bitcoin ATMs on the Rise
According to Statistia, the number of bitcoin ATMs has steadily grown over past two years. About 500 bitcoin ATMs were operating in January 2016, which is just one-fifth of the 2,662 ATMs operating as of April 2018.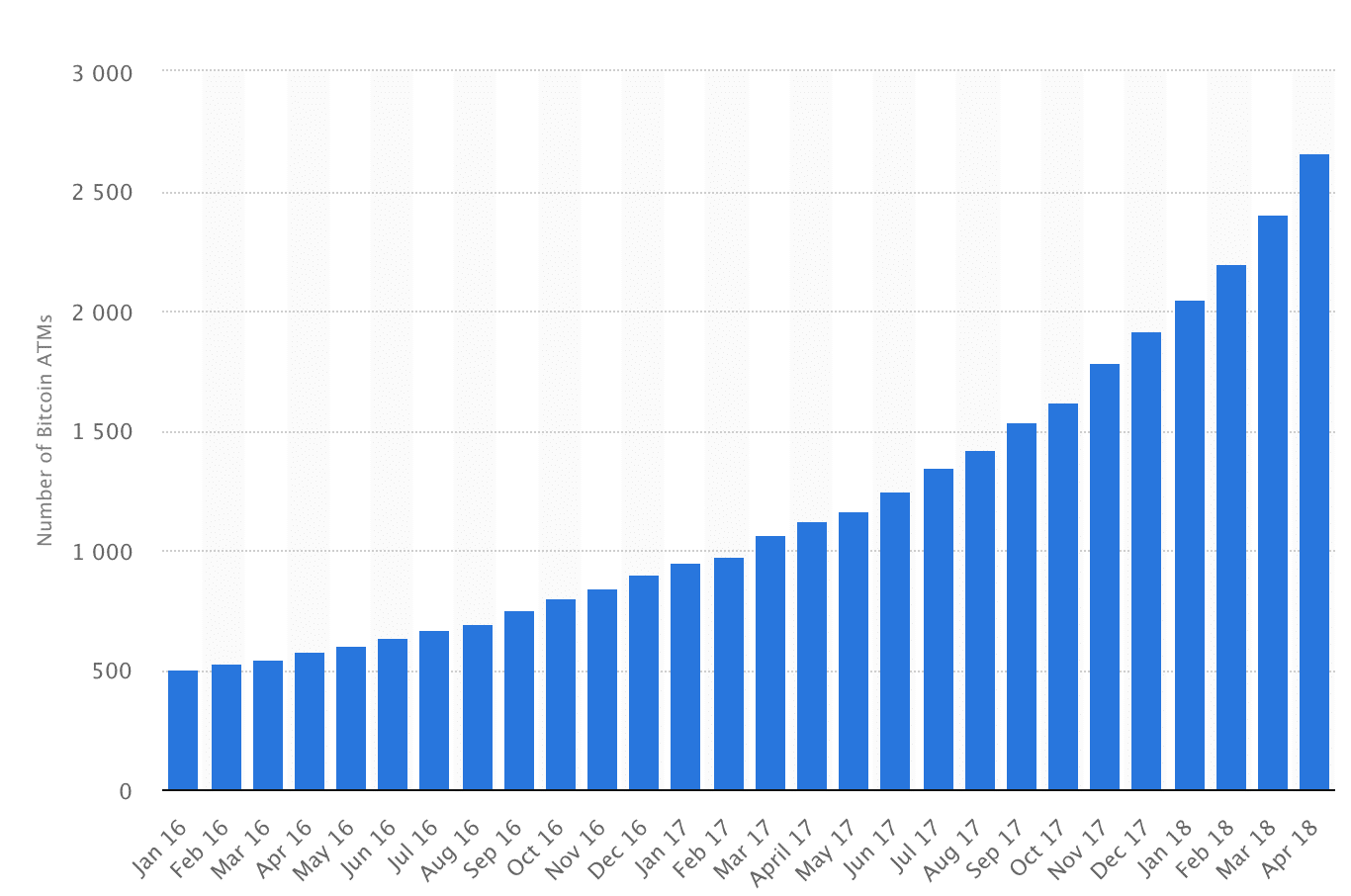 Source: Statista
On May 23, 2018, BTCManager reported installation of first bitcoin ATM in Liverpool, England. In April 2018, more bitcoin ATMs were deployed in Washington D.C. and Zimbabwe. It was also published on May 3, 2018, that Argentina would get thousands of bitcoin ATMs.
Will bitcoin ATMs eventually outnumber fiat only ATMs?