Genesis is near bankrupt; hires restructuring adviser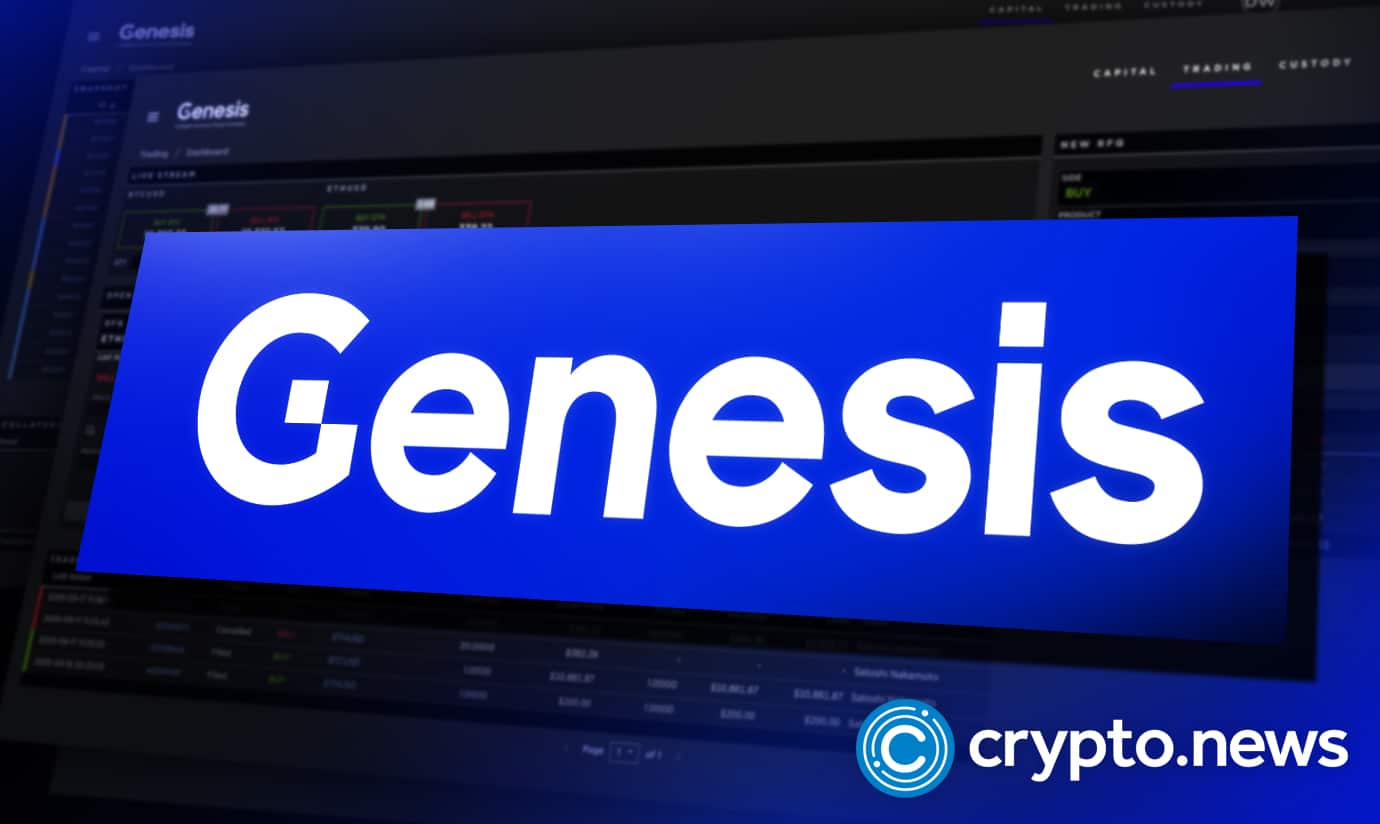 Barry Silbert, founder and chief executive of Digital Currency Group, which owns Genesis, has written a letter to clients on Tuesday, saying that Genesis leadership and its board have hired financial and legal advisers following the collapse of FTX.
However, three anonymous sources reported in the New York Times that Genesis Global Capital hired the investment bank Moelis & Company to explore options, including a potential bankruptcy.
Because the process is confidential, these sources requested anonymity. They stressed that no final decisions had been made and that it was still possible for the company to stave off a bankruptcy filing.
Genesis, owned by the Digital Currency Group, has been under pressure from its creditors since the infamous crypto exchange FTX collapse began to unravel this month. Genesis was a trading partner with FTX, and it is reported that $175 million of its assets were stuck at FTX when the exchange froze accounts shortly before filing for bankruptcy this month.
Genesis had confirmed earlier to have brought on advisers to help address a liquidity crunch, including the consulting firm Alvarez & Marsal and the law firm Cleary Gottlieb. Their allegedly newly hired, Moelis had previously advised the crypto lender Voyager Digital on its bankruptcy filing in July.
Genesis refuses to comment on its additional hire.
A spokesman for Genesis commenting on the news of Genesis's new hire said, "Our goal is to resolve the current situation without the need for filing a bankruptcy," declining to comment on whether it had hired additional advisers.
In his letter to clients on Tuesday, Barry Silbert, Digital Currency Group's founder and chief executive, said, "This is an issue of liquidity and duration mismatch in the Genesis loan book. Importantly, these issues have no impact on Genesis' spot and derivatives trading or custody businesses, which continue to operate as usual."
He added, "Genesis leadership and their board decided to hire financial and legal advisors and the firm is exploring all possible options amidst the fallout from the implosion of FTX."
Last week, Genesis informed its clients of halting withdrawals because of liquidity issues. They stated, "FTX has created unprecedented market turmoil, resulting in abnormal withdrawal requests which have exceeded our current liquidity."
Making other firms, such as Tether and Deribit, distance themselves from the company
As of the third quarter of the year, Genesis had $2.8 billion in active loans, according to a quarterly statement from the lender.