Gensler's nod to FTX revival sparks market frenzy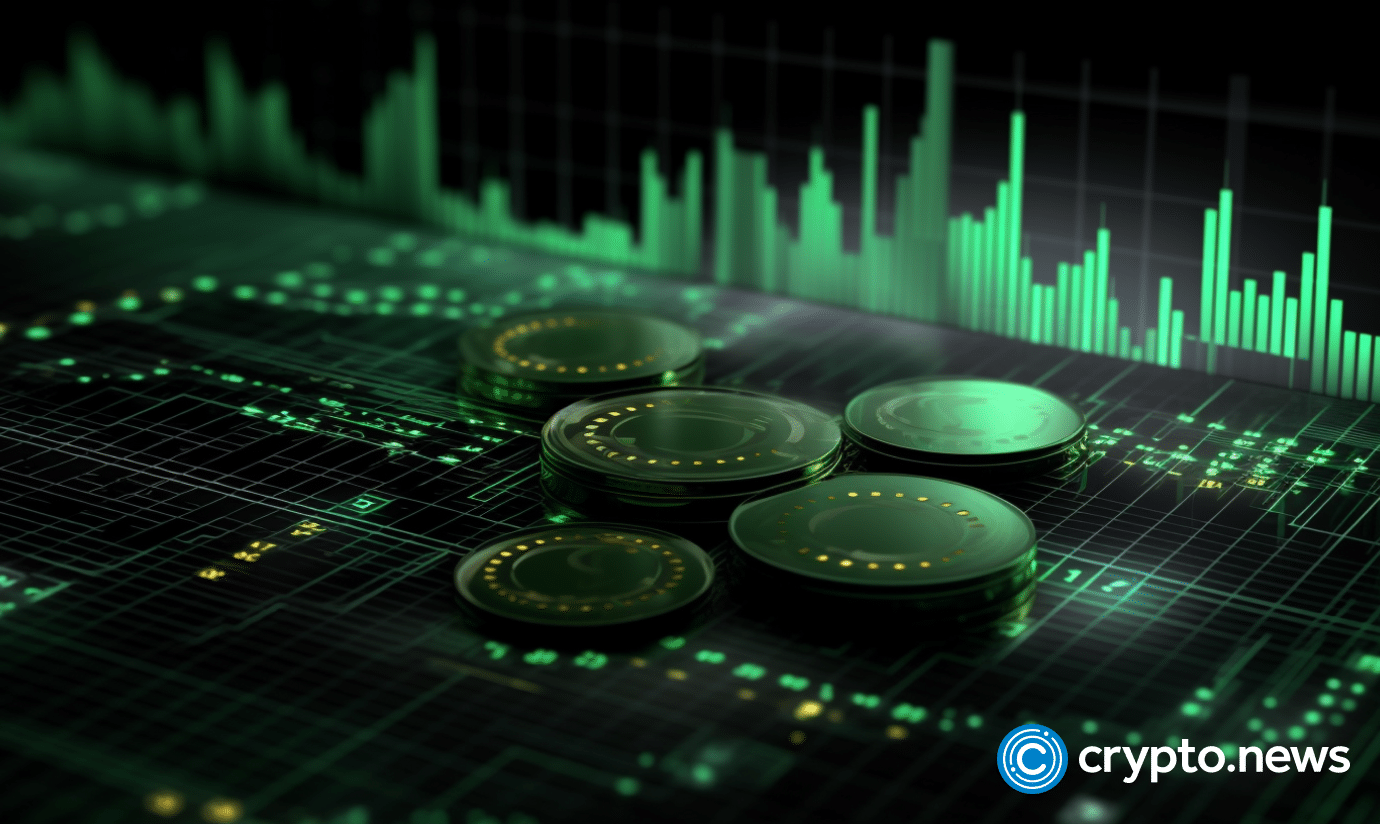 SEC chair Gary Gensler is open to the idea of FTX's revival, provided its new management operates within legal parameters.
This openness from Gensler came to light following revelations that Tom Farley, ex-president of the New York Stock Exchange, might be looking to acquire the now-bankrupt exchange previously led by Sam Bankman-Fried, who has been convicted of fraud.
Gensler open to FTX revival under legal compliance
Speaking at DC Fintech Week on Nov. 8, Gensler advised potential market entrants to gain investor trust through transparency and compliance with the law, emphasizing the importance of proper disclosures and avoiding conflicts of interest, such as trading against customers or misusing their assets.
Farley, currently at the helm of Bullish, a cryptocurrency exchange launched in 2021, is among the contenders for FTX, alongside Figure Technologies and Proof Group, as reported by crypto.news earlier.
The successful bidder could relaunch FTX post-bankruptcy, with plans for the exchange to emerge from its financial woes next year.
Gensler also highlighted the ongoing challenges within the cryptocurrency industry, pointing to the prevalence of fraudulent activities and the need for enhanced regulatory measures to protect investors.
"Think about how many actors in this space are not complying with international sanctions and money laundering laws and are using crypto for nefarious or bad actions." He said, without naming individuals or companies. Gensler added:
"If it's a non-compliant fraudster, why would we want them in our markets?"

Gary Gensler, chairperson of U.S. Securities and Exchange Commission
Congressional debate over SEC's regulatory scope
Meanwhile, the same day Gensler spoke, U.S. Representative Tom Emmer criticized the Biden Administration and Gensler for overreaching in regulating the digital asset industry.
During a Congressional session, Emmer accused the SEC of attempting to extend its regulatory reach without proper jurisdiction, as the House passed his amendment aimed at curbing the SEC's enforcement overreach.
Emmer's amendment seeks to prevent the SEC from funding enforcement actions related to digital asset transactions until Congress grants explicit regulatory authority over this asset class to the SEC.
Emmer has been vocal about the SEC's perceived failures, including overseeing significant collapses within the crypto sector, such as FTX, Terra-LUNA, Celsius, and Voyager.
He has previously insinuated that Gensler may have inadvertently facilitated a regulatory advantage for Bankman-Fried before FTX's downfall, although these claims remain unsubstantiated.
"At a time when clear guidance is desperately needed, Chair Gensler instead spends taxpayer resources praising himself for targeting celebrities like Kim Kardashian while Sam Bankman-Fried was running a Ponzi scheme right under his nose."

Tom Emmer, majority whip of the United States House of Representatives
The sentencing of Bankman Fried to a maximum of 115 years in prison for misappropriation of funds has cast a shadow over FTX's future. Yet, Gensler's recent remarks have introduced the possibility of a turnaround for the exchange, eliciting a positive response from the crypto community.
Following these developments, FTX's native token, FTT, saw a 90% surge in value within 24 hours, with its price reaching $2.38. Its market capitalization climbing to $740 million.