Global Banking Giant HSBC Puts $10B Private Placement on R3 Corda Blockchain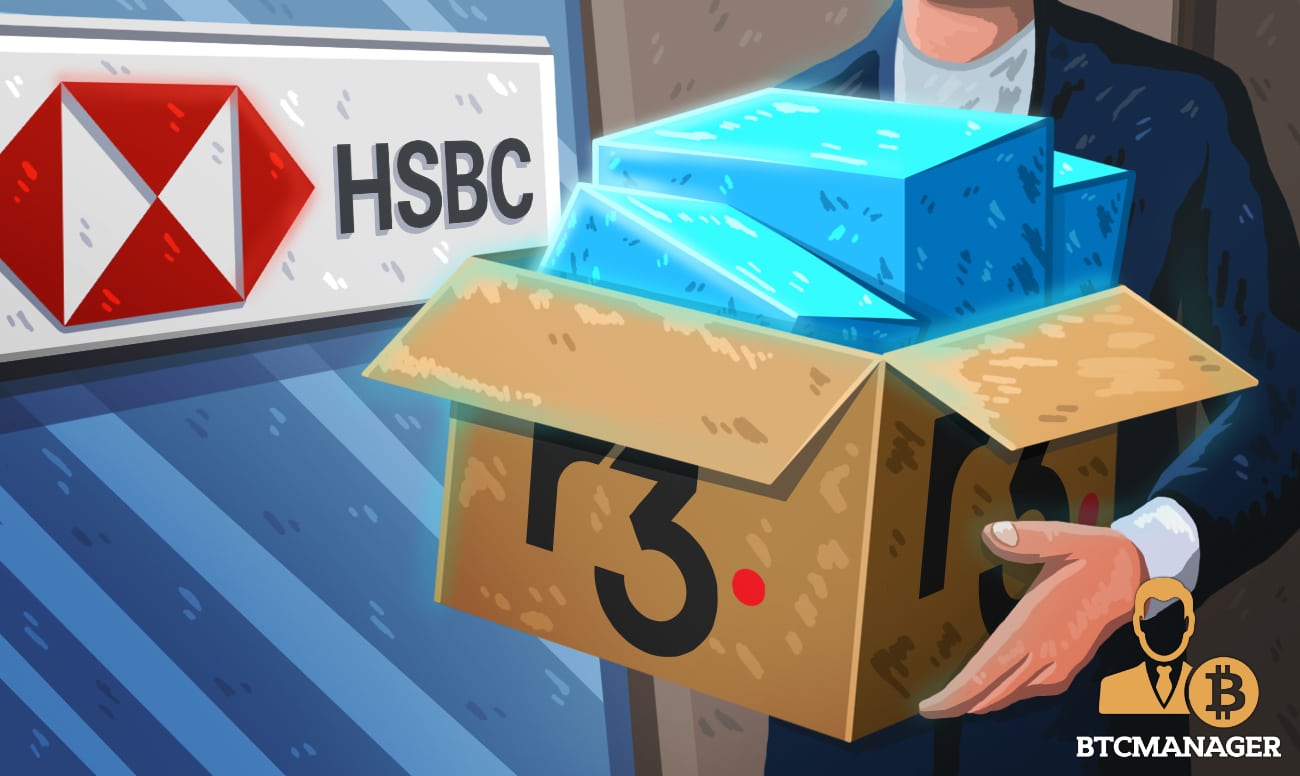 HSBC, one of the largest financial services institutions in the world, has announced that it has stored $10 billion private placement records on the R3 Corda blockchain and the firm has made it clear that it plans to tokenize these private placements in the near future, according to reports on March 27, 2020.
Private Placements on the Blockchain
After successfully completing its first-ever distributed ledger technology (DLT) powered letter of credit transaction in September 2019, HSBC, a global financial institution founded in Hong Kong in 1865, has achieved another significant feat with blockchain technology.
Per sources close to the matter, HSBC has put $10 billion worth of private placements on R3's Corda's blockchain platform and the bank says it plans to expand the project over the next 12 to 18 months.
For those who are unaware, private placements are the sale of stocks, bonds and other financial instruments that don't take place on the open market.
Though HSBC previously announced that it would place $20 billion private placements on the Corda platform before the end of March 2020, however, the company could not reach the set target due to a number of factors including its push to increase the functionality of the platform to be able to meet clients' needs.
Ciaran  Roddy, head of custody innovation and strategy initiatives at HSBC said:
"We're confident that we'll be able to put significant additional volume and value of private placements from new and existing clients on the network over the next 12 to 18 months."
HSBC Not Interested in Bitcoin 
At a time when more and more banks are jumping onto the cryptocurrency bandwagon, HSBC has made it clear that it is not making plans to enter the cryptospace just yet, as its primary focus remains to digitize assets that are yet to get digitized, traditional asses that could be fractionalized as well as exchange-based security tokens.
Notably, HSBC says its also seeing significant demand from clients to utilize tokens for an entire fund cycle, including tokens that are "a basket of asses wrapped into one."
The firm says clients will be able to access the Corda blockchain solution via their HSBC online accounts and check information concerning the placements and grant access to third parties such as regulators, asset managers, and auditors.
"We're seeing many traditional exchanges leveraging blockchain technology. HSBC being a clearing member and a local depository, we are interested in supporting our clients who want to transact in these token markets," Roddy added.
In related news, last December Penta Security Systems Inc., an information technology security firm tapped R3's blockchain platform for digital asset management and Multi-Party Computation (MPC) technology.