Global bitcoin ATM count surges despite crypto winter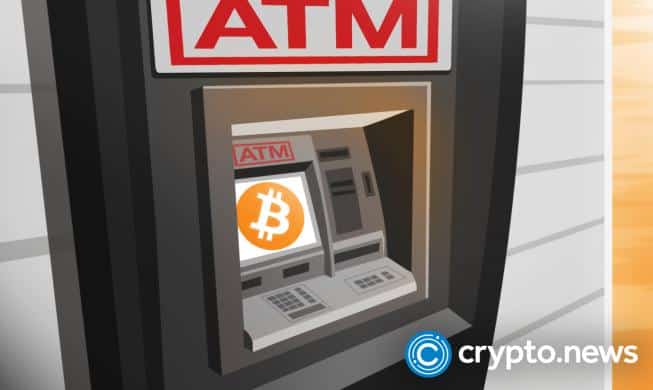 The total number of bitcoin (BTC) and crypto ATMs installed globally has increased to 38,597 as of Dec.30, an over 7k rise from the 32,627 crypto ATM installations recorded last year, according to Coin ATM Radar.
Bitcoin ATMs increase amid crippling bear markets
Despite the ongoing crypto winter, unfavourable market conditions, and Sam Bankman-Fried's FTX debacle, which wiped out countless bitcoin-linked businesses this year, the bitcoin ATM sector has continued to see significant adoption globally.
Per data available on Coin ATM Radar, the number of bitcoin ATMs installed across various jurisdictions around the world has reached the 38,597 mark as of Dec.30, a significant increase from the 32,627 crypto ATM installations recorded during the same period last year.
While the United States is often criticised for lacking regulatory clarity in its Web3 sector, the region currently occupies the frontline of bitcoin ATM adoption. The total number of crypto ATMs in the US stands at 33,549 as of Dec. 30, up from 28,492 during the same period a year ago.
Similarly, Canada is home to 2,559 crypto ATMs, and Europe boasts 1,502. Other jurisdictions, including Spain, Poland, Australia and Switzerland, have 226, 150, 218, and 145 crypto ATMs, respectively.
Despite their growing adoption and popularity, crypto ATMs have faced regulatory hurdles across some jurisdictions in recent months due to their use by bad actors sometimes.
"None of the cryptoasset firms registered with us have been approved to offer crypto ATM services, meaning that any of them operating in the UK are doing so illegally, and consumers should not be using them."

UK FCA.
Last March, the Financial Conduct Authority (FCA) of the United Kingdom released a statement mandating all crypto ATM operators in the region to shutter operations due to a lack of proper regulatory licenses or approval.