Global crypto venture funding hits lowest level since 2020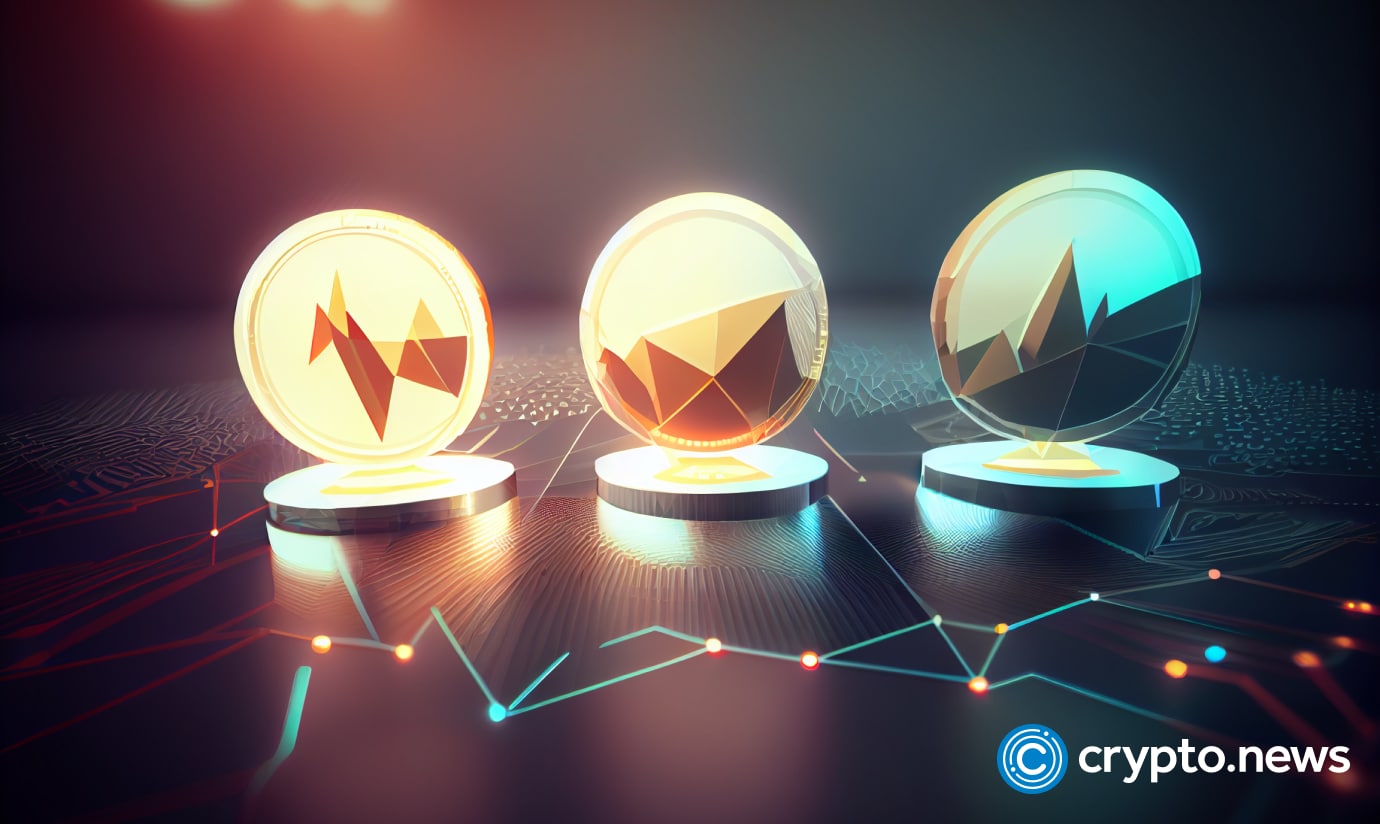 According to research firm PitchBook data, venture capitalists invested $2 billion in crypto during Q3, 2023.
Venture capitalists seem to slow down their investments in the crypto market as global crypto funding during the third quarter of 2023 hit the lowest level over the past few years. In Q3, investors around the globe put only $2 billion in crypto projects, representing a 63% decline from the same period in 2022, Bloomberg reports, referring to data from PitchBook.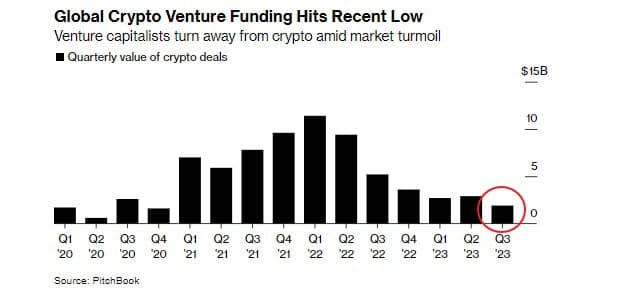 As noted by PitchBook analyst Robert Le, the market is no longer seeing the big deals anymore, adding that their size is "one of the drivers of the decline."
"If they're not able to raise a round, even a down round, they're either going to go out of business or get acquired at a valuation that's much, much lower."

Rober Le, PitchBook analyst
Le noted the market is likely to stay in this negative trend for a while due to a large-scale mistrust among investors triggered after FTX went bust. Given that the now-bankrupt crypto exchange and its hedge fund Alameda Research have such a vast portfolio, it could "further depress valuations in this space," the PitchBook analyst added.
As crypto.news earlier reported, by the end of September 2023, Bitcoin-based products experienced outflows for a few weeks, suggesting that investors are continuing to liquidate short positions.
Analysts at CoinShares believe investors are becoming more discerning in the altcoin market, with continued inflows into XRP and Solana (SOL) at $0.66 million and $0.31 million, respectively.