What you need to know about FTX star witness Caroline Ellison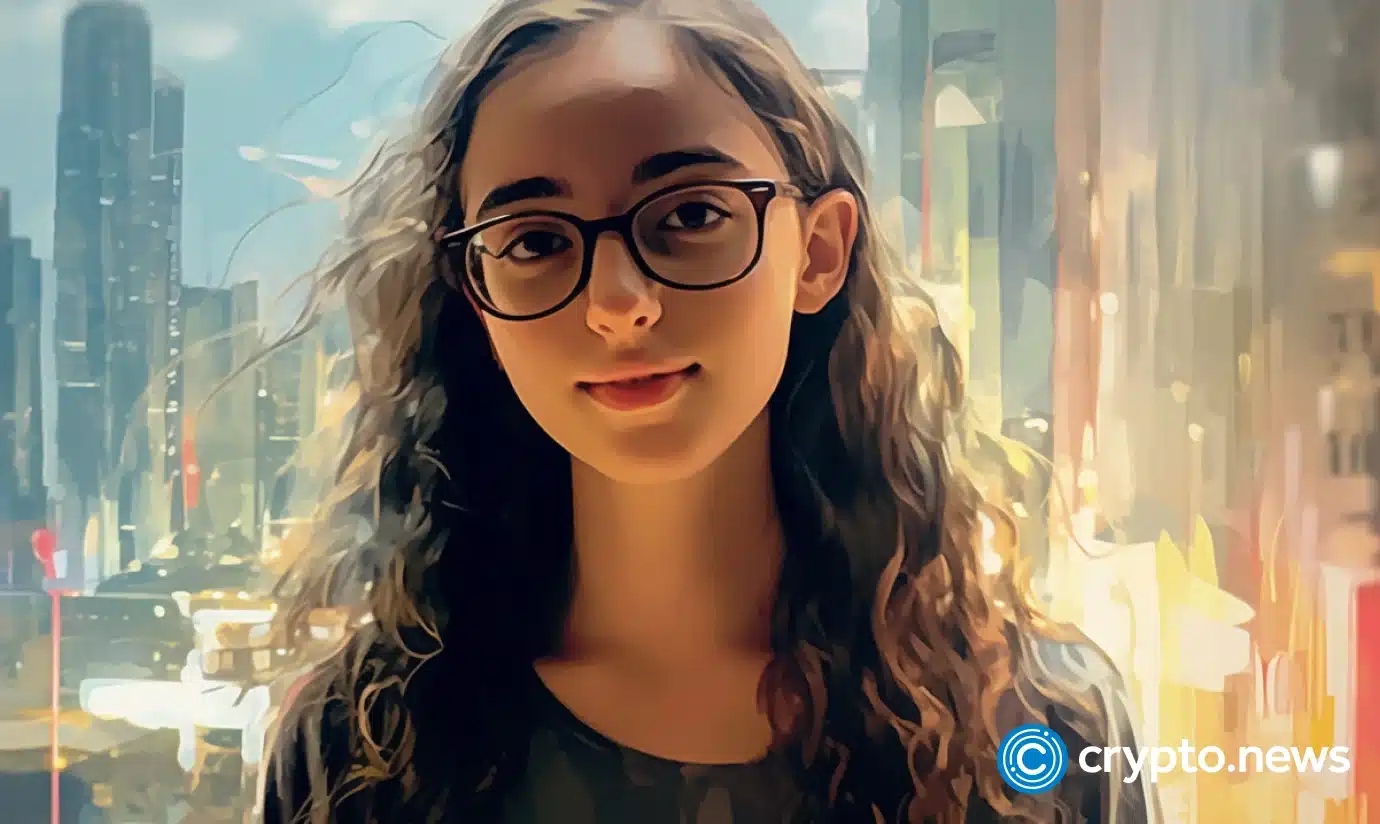 The trial of Sam Bankman-Fried, founder of collapsed crypto exchange FTX, will enter its fifth day on Oct. 10 when one of the most anticipated witnesses takes the stand.
Caroline Ellison was CEO at FTX's sister firm, Alameda Research, as well as Bankman-Fried's on-and-off-again girlfriend. The 28-year-old is expected to take the stand on Tuesday, picking up where another former Bankman-Fried confidant, Gary Wang, leaves off once his testimony concludes.
Like Wang, Ellison was privy to most of the goings-on at Bankman-Fried's once-thriving crypto conglomerate.
In July, the New York Times (NYT) reported that Ellison recorded her thoughts on private Google documents, where she expressed doubts over her suitability to run the crypto hedge fund, a key division of Bankman-Fried's business.
Those musings will probably be part of what many expect to be an explosive telling of the shenanigans at Alameda and FTX that led to the loss of billions of dollars of customer funds.
Ellison's potential revelations have sparked global interest in her life and work. Before she gets her day in court, crypto.news takes a look at the woman whose words may drive several long nails into Bankman-Fried's metaphorical coffin.
Prodigy
Ellison, a Boston native, was the eldest of three children. She grew up in the suburbs of Cambridge and Newton. She is said to have been a precocious child, showing an early aptitude for math and economics.
According to a Forbes report, she and her two sisters got an introduction to economics early in life, even learning about complex concepts like Bayesian statistics during their middle school years.
The same report stated that by the time Ellison was 8, she was already conducting economic studies, once gifting her father with an analysis of stuffed animal prices from Toys "R" Us as a birthday present.
Ellison and her younger sister, Anna, were both members of the math team at Bigelow Middle School, coached by their father.
In 2008, per the Boston Globe, Ellison earned top honors in the American Mathematics Competitions. Additionally, while attending Newton North High School, she showcased her skills on an international stage at the 2011 International Linguistics Olympiad, where she received an honorable mention and an award for "best solution".
She also participated in the Greater Boston Math League, serving as team captain and representing Newton in the Math Prize for Girls on several occasions.
In her final year of high school, she was accepted into the MIT PRIMES after-school program and graduated in 2012 as a National Merit Scholar.
She went on to attend Stanford University, graduating in 2016 with a bachelor's degree in mathematics. At the university, she ranked among the top 500 students in the Putnam Mathematical Competitions for three consecutive years.
The rise to the top
While at Stanford, Ellison started her journey in quantitative trading with internships at Jane Street, a proprietary trading firm based in New York.
Ellison officially joined the company in September 2016 as an equities trader. There, she first met Bankman-Fried, who served as her mentor. 
Reports further state that the pair discovered they had a shared interest in "effective altruism," which cemented their relationship even after Bankman-Fried left Jane Street.
In February 2018, while visiting the San Francisco Bay Area, Ellison ran into Bankman-Fried, who had since dipped his toes into crypto after co-founding Alameda Research with his partner Tara MacAulay. At that meeting, Bankman-Fried — who goes by "SBF" — reportedly asked Ellison to join him at his new company.
The then-21-year-old took the leap and joined the hedge fund a month later. She claimed in a 2020 FTX podcast episode that has now been taken down that the thrill of arbitraging cryptocurrencies and the opportunity to strengthen her commitment to effective altruism drew her to Alameda and work for "SBF."
Caroline Ellison & SBF's romance
Apart from their professional connection, various reports from anonymous past Alameda employees hinted at a romantic relationship between Ellison and Bankman-Fried.
The former FTX CEO personally acknowledged a brief romantic relationship with Ellison. On Thursday, Adam Yedidia — the prosecution's second witness — testified that Ellison and Bankman-Fried had a sexual relationship.
Her dalliance with SBF notwithstanding, Ellison found that she had more experience than most of the other traders in Alameda's employ. 
It is surprising since the company had a significant presence in the crypto trading sector and was frequently active on Bankman-Fried's other platform, FTX, which he started in 2019.
At the height of its success, FTX had a staggering valuation of approximately $32 billion, ranking it as the world's third-largest crypto exchange by trading volume.
Taking over at Alameda Research
Despite being Alameda's founder and principal shareholder, Bankman-Fried opted to delegate operational control and commit more fully to his position as CEO of FTX. As a result, in October 2021, given her relative experience despite her young age, Ellison was elevated to the position of Alameda co-CEO alongside Sam Trabucco.
Handling about $5 billion in daily trades placed Ellison and Trabucco at the pinnacle of the sector, and not long after, they both gained recognition when they appeared on the Forbes 30 under 30 list.
However, the swift expansion of both Alameda and FTX escalated the pressure on their leadership. A 2022 New York Post story highlighted allegations of the prevalent use of stimulating substances among the top-tier staff under Bankman-Fried's watch.
Ellison, in a tweet from a year earlier, even made allusions to her own drug use.
Less than 10 months later, Trabucco tendered his resignation, and Ellison took over as sole CEO of the crypto hedge fund.
Fading presence
Meanwhile, FTX attracted major investors. BlackRock, Tiger Global Management, Thoma Bravo, Sequoia, NEA, Lightspeed Venture Partners, Senator Investment Group and VanEck all backed FTX.
Big-name investors like Paul Tudor Jones, Alan Howard, Israel "Izzy" Englander and "Mr. Wonderful" Kevin O'Leary also invested in FTX. Their faith in the platform inspired a significant increase in customer deposits, with FTX amassing over a million users.
Those working for FTX and businesses dealing with both the exchange and Alameda noticed that Ellison's presence became almost invisible as Alameda faded from the foreground.
Then, things began to unravel at the two companies.
The fall of FTX and Ellison's defection
In November 2022, barely weeks after Ellison assumed complete stewardship of Alameda, there was increasing unease regarding the financial stability of Bankman-Fried's businesses.
The issue was brought to the public when an online crypto publication questioned Alameda's balance sheet and its association with FTX.
In a bid to put out any flames that might have started with the expose, Ellison clarified that the balance sheet made public by the media outlet only represented a small portion of Alameda's assets.
Accusations of fraud
On Nov. 6, 2022 Changpeng Zhao tweeted that his company, Binance, would liquidate its holdings of FTX's native token, FTT, sparking investor concern over FTX's balance sheet.
Two days later, Bankman-Fried said "a strategic transaction with Binance" was in the works, but Zhao nixed the deal after conducting quick due diligence.
In a video conference with employees on Nov. 9, 2022, Ellison conceded that FTX had used customer funds to aid Alameda in managing its liabilities.
On Nov. 10, Bankman-Fried took to social media to express regret over the situation.
Per multiple media reports at the time, Ellison, Bankman-Fried, and two other senior FTX executives, Nishad Singh and Gary Wang, were privy to the situation.
Allegedly, the intermingled finances between Alameda and FTX are what proved catastrophic. It is claimed that Alameda made highly speculative investments using FTX customers' deposits, said to be in the billions, without the customers' awareness. Alameda reportedly concealed these activities by ensuring the assets it traded on FTX stayed off its own financial records.
However, when jittery investors rushed to retrieve their funds from FTX, the company couldn't meet the demand, leading to its inevitable bankruptcy on Nov. 11.
Admission of guilt
In its bankruptcy filing, FTX suggested it faced claims from over a million creditors, including ordinary users who were reportedly persuaded to invest their life savings in the platform.
While Ellison never actively sought the limelight like Bankman-Fried, her involvement in the alleged transfer of customer funds from FTX to address Alameda's financial troubles was made evident in a U.S. Securities and Exchange Commission complaint against her.
On Dec. 18, 2022, days after appointing Stephanie Avakian as her chief legal counsel, Ellison admitted guilt to the Southern District of New York on multiple charges. These included conspiracies to commit wire fraud against FTX customers and Alameda Research lenders, as well as wire fraud against Alameda Research lenders.
Ellison also confessed to conspiracies to commit commodities fraud, securities fraud, and money laundering.
During her plea hearing on Dec. 23, the transcript revealed Ellison admitting to her involvement in a plot to unlawfully acquire billions from FTX customers while deceiving investors and lenders.
Furthermore, Ellison informed the court that Bankman-Fried and other senior officials at FTX had covertly obtained billions of dollars in loans from Alameda Research, setting the stage for her highly anticipated testimony in the coming days.
What next for Ellison?
It is expected that prosecutors might query Ellison about whether Bankman-Fried had instructed his staff members to use encrypted communication channels and set their messages for automatic deletion.
According to court documents, Ellison informed prosecutors about Bankman-Fried's belief in the difficulty of building a case without any concrete or preserved information. Legal analysts believe if she echoes this sentiment during her testimony, it could bolster the prosecution's case that Bankman-Fried was fully aware of the illicit nature of his actions.
While the former FTX CEO has admitted to lapses in risk management at FTX and Alameda, he vehemently denies any misappropriation of funds.
It is expected that his legal representatives will question Ellison's reliability and may attempt to shift some responsibility onto her by claiming he was not in charge of Alameda when it incurred significant debts.
Ellison's deal to testify for the prosecution means she will avoid a possible 110-year prison term for her alleged role in the fraudulent activities that went on at Alameda and FTX.
However, it does not protect her from any subsequent prosecution by other authorities should new evidence be revealed in the court proceedings.
She is also expected to pay restitution, which will be determined at a later date, as well as give up any assets gained as a result of her alleged fraudulent activities.