SBF trial day 3: ex-FTX CEO committed fraud, co-founder Gary Wang testifies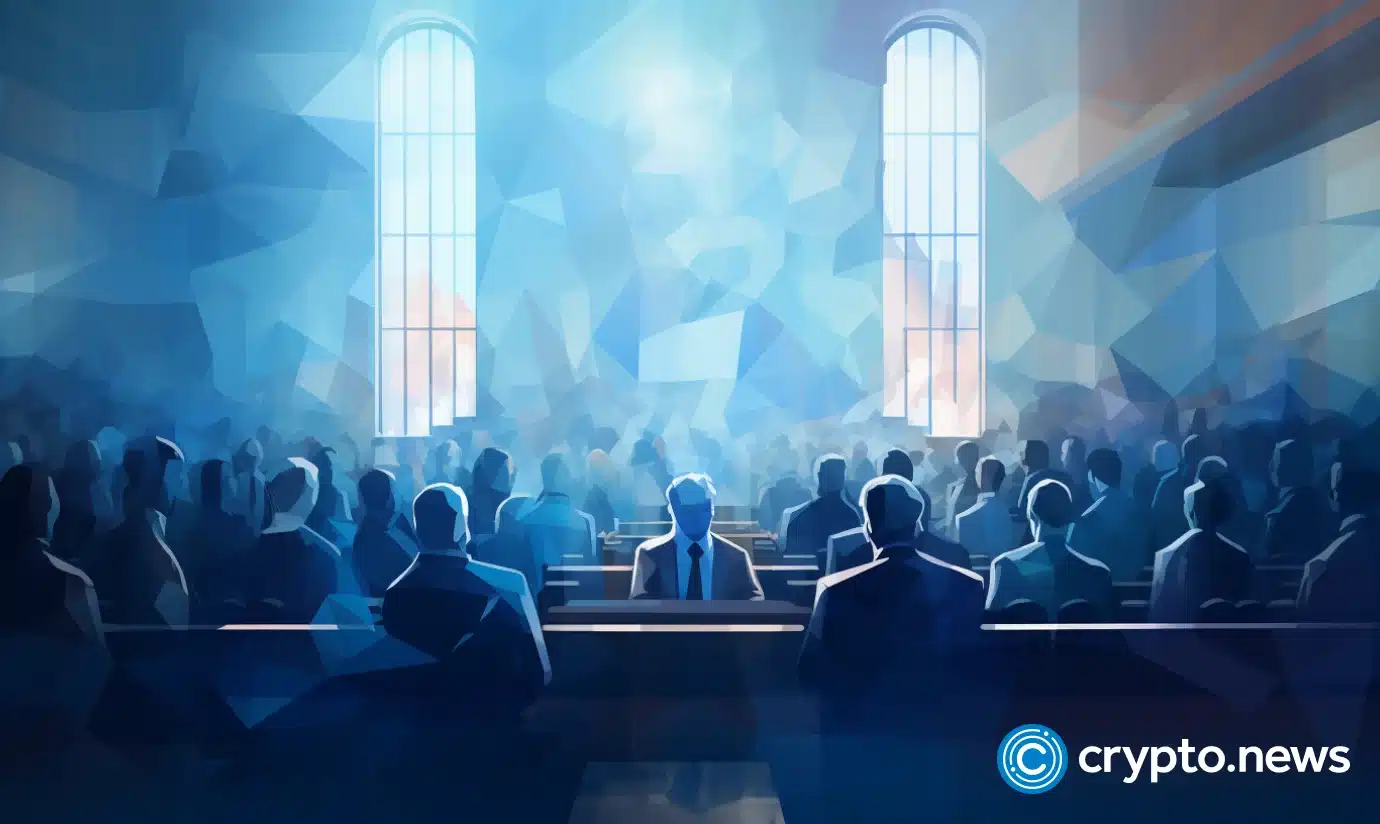 Adam Yedidia, Sam Bankman-Fried's MIT buddy and former FTX developer, resumed his immunity-protected testimony on Oct. 5, sharing first-hand accounts of his tenure at the crypto exchange where he lived in a $35 million condo allegedly purchased with commingled customer cash.
Department of Justice (DoJ) prosecutors filed a forfeiture notice for two FTX-owned private planes on day 2 of Sam Bankman-Fried's trial. The DoJ plans to clawback a Bombardier Global 5000 and an Embraer Legacy EMB private jet, per InnerCityPress.
Day 3 of United States v Sam Bankman-Fried (SBF) continued with witness testimony from Adam Yedidia, a friend of SBF's from university and a former developer at Sam's crypto exchange FTX.
The witness was reportedly concerned that they "may have unwittingly written code that contributed to the commission of a crime" so Judge Kaplan granted an immunity order before the trial. (not to be confused with an immunity deal).
It means the witness cannot be prosecuted for the specified offenses.
Alameda's special privilege, $35m Bahamas "housing project"
The witness quickly identified FTX co-founder and CTO Gary Wang from a photo in response to Assistant United States Attorney (AUSA) Danielle Sassoon's initial questions.
Wang was chief technology officer at FTX and Alameda Research, SBF's crypto hedge fund.
Yedidia also named Ryan Salame as FTX's head of fiat settlement. Salame pleaded guilty but might not testify for the prosecution, crypto.news reported previously.
The former FTX dev explained the routine operations of a crypto exchange that enables users to trade crypto tokens, stablecoins, and digital asset derivatives. Yedidia also addressed a series of questions, mentioning that users had the option to deposit pre-owned crypto and fund their wallets via wire deposits.
Yedida echoed comments about FTX's business model espoused by the first witness, Marc-Antoine Julliard (FTX victim), who also believed the exchange made money off transaction fees, not asset lending.
The developer, who joined FTX in early 2021, said he initially worked out of a large open office in Hong Kong.
FTX eventually moved at least 10 staffers including Yedidia, Sam, Caroline Ellison, Gary Wang, and Nishad Singh to a $35 million condo in New Albany, Bahamas, according to the witness' testimony under oath.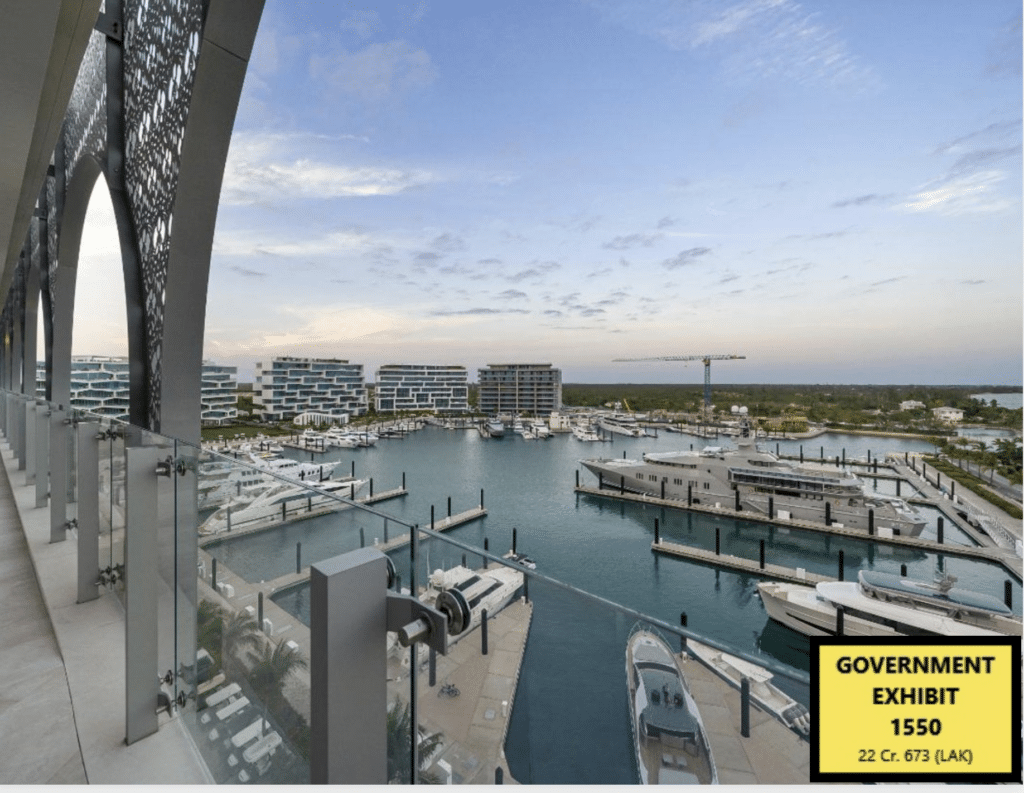 Prosecutors alleged that Alameda, fully controlled by Sam Bankman-Fried (SBF) regardless of the company's hierarchy, paid for this off-shore apartment using FTX customer deposits.
It was to entice the "best and brightest", said defense attorney Mark Cohen in his opening statement on Oct. 4, adding that loans were authorized and open.
Yedida recalled voicing doubts about risk management and relationships between coworkers after SBF disclosed intimate relations with Ellison (former Alameda CEO).
From Yedidia's account on day 3, a few employees thought Alameda was bankrolling some expenses but not with FTX customer cash.
Then the witness discovered a coding error with an FTX database used to track fiat deposits sent through a North Dimension account at beleaguered bank Silvergate. Yedidia heard about the issue from Gary or Nishad, he said.
The bug essentially favored Alameda and allowed the company to dip into FTX user assets with little to no restrictions. Alameda owed $500 million at one point in time.
Six months later when Yedidia got Sam's approval to fix this anomaly, the hole had grown to $8 billion, or so Nishad confided in Yedidia who said he tried to discuss the issue with SBF.
Sam told Yedidia, the witness testified, that all was fine and suggested they speak on Signal, an encrypted messaging platform with an auto-delete function.
SBF allegedly insisted the whole company use Signal and the auto-delete feature, in case regulators came snooping. Indeed, Sam's fear would prove true.
The next time they spoke, Yedidia said, SBF was working on relations with the United Arab Emirates and Saudi Arabia.
The timeframe mapped out by the former FTX dev suggested this happened around July, a few months before FTX stopped withdrawals and filed for bankruptcy in November 2022.
I told Sam, I'm not going anywhere… Then I resigned. What changed? I learned that Alameda had used customer deposits to pay its loans. It seemed like a flagrantly wrong thing.

Adam Yedidia, former FTX developer, responding to AUSA Sasson on his FTX exit
AUSA Sassoon rounded up questions for the prosecution and withdrew, after several objections from the defense during witness examination. Judge Kaplan denied most of them.
Did SBF drive a Toyota? defense attorney Everdell probes witness
Defense attorney Christian Everdell began cross-examination on trial day 3 with questions that touched on Yedidia's MIT background, FTX's competition with Binance/Coinbase, geo-fencing on the crypto exchange, SBF's political lobbying, and the migration to the Bahamas from Hong Kong.
Everdell asked Yedidia to confirm his earnings working for Bankman-Fried. $175,000-$250,000 base salary, $600,000 in bonuses, $1.2 million of stock options, and $6 million in fiat around mid-2022.
"Sam was making a lot of money too, right?… But he didn't buy a yacht, did he?" the defense lawyer questioned. Prosecution objected.
"Do you know what kind of car he drove?… He bought a Toyota Corolla, correct?" SBF's lawyers asked. Again, prosecutors objected and Judge Kaplan urged on proceedings.
SBF's Everdell shifted focus to the Bahamas condo ($35 million), or "housing project" as he called it, and the luxury dormitory-esque living style of the minds that propelled SBF's crypto juggernaut.
Following objections from prosecutors to questions on Gary Wang's (FTX co-founder) sleep patterns, SBF's lawyers switched inquiry to cash and the department that oversaw FTX deposits led by Salame (former head of settlements).
"It was the settlements group that dealt with the North Dimension account, right?" asked the defense but the attorney rephrased the question after an objection.
"The deposits were not fully automated, then you worked to automate them, right?" the defense asked again to which Yedidia answered "Yes". SBF's team called for a recess before diving into a new topic.
Judge Kaplan approved a 60-minute lunch break until 2 p.m. New York time.
Before the court resumed, Judge Kaplan noted that one juror, Mr. Zimmer, mentioned that he was named on the internet as part of SBF's jury. Judge Kaplan acknowledged his concerns and Zimmer was told to report any "unwelcome contact".
Jurors are notably prohibited from discussing the case outside court or reading media coverage on the matter. It's not clear how Mr. Zimmer found out about his name in the press or if such exposure might impact this juror's fairness.
Everdell continued the cross on Yedidia, re-examining the months between finding out about the code bug in late 2021/early 2022 and June/July 2022 when Alameda's debt allegedly grew to $8 billion.
"This was during the crypto winter, right? Three Arrows Capital collapsed?" SBF's Everdell quizzed. The witness affirmed, adding that he wasn't in the room when Sam, Gary, Ellison, and Nishad met purportedly to discuss Alameda's escalating liabilities.
"But I heard about it later" Yedidia noted, pointing to a conversation he had with Nishad. That's when Nishad disclosed the gaping hole in deposits, according to the former FTX employee.
$100m FTX arena deal stars in Sassoon re-direct
AUSA Sassoon returned for a redirect – a second examination of one's own witness.
The prosecutor's questions were brief, swinging from Alameda's alleged control over FTX user deposits, to whether employees knew the monetary cost of SBF's political affiliations and a massive endorsement deal for naming rights.
"It cost $100 million, to put the FTX name on the arena." the witness responded referencing a deal to rename the Miami Heats home arena in South Florida.
By Yedidia's account, the developer was unaware that Alameda could access FTX customer assets and deposits. "Not until the end," he said, finishing his testimony.
shadow board alarmed Paradigm rep, still invested $278m in FTX
Next, prosecutors called Paradigm co-founder Matt Huang to the stand. Paradigm is a massive crypto venture capitalist firm with several investments in a plethora of digital asset startups.
Huang narrated how he met Bankman-Fried over Zoom in 2020. The pair discussed FTX's series b fundraising and uncertainties Paradigm had about investing. One major concern, Huang said, emanated from Alameda's entanglement with the crypto exchange.
FTX in turn, with no formal board Huang noted, heaped praises on their so-called "best in class" liquidation engine. Nobody said Alameda was exempt from the engine's rules, the Paradigm boss told prosecutors.
We would not have invested if we were told… We invested $278 million. We've marked it to zero… Customers' deposits are sacred.

Matt Huang, Paradigm co-founder, on Alameda's "special privileges" and sunken FTX investment
After a 15-minute noon break, David Lisner rose to cross-examine Huang for the defense. Lisner's cross was brief, highlighting that lack of a board did not deter Paradigm's investment. SBF was insistent, Huang replied.
The cross ended shortly after and the government called its fourth witness in SBF's fraud trial – Gary Wang, FTX co-founder and former chief technology officer (FTX/Alameda).
CTO Gary – I just coded, SBF was in charge
Right off the bat, prosecutors probed "Did you commit crimes at FTX?" Wang replied:
Yes. With Nishad Singh, Caroline Ellison, and Sam Bankman-Fried… We allowed Alameda to withdraw unlimited funds."

Gary Wang, FTX co-founder & CTO, admitting to wire fraud under oath in SBF's trial
The former CTO said SBF named the company for their location in Alameda County. Research was added by Sam's advice to simplify opening a bank account, according to FTX's co-founder.
Wang owned 10% of the company while Bankman-Fried controlled 90% of the crypto hedge fund Alameda. As such, Sam had the final say in everything per Wang's testimony.
It was much the same when it came to FTX. Sam held veto power and everyone reported to him. Wang also testified that Bankman-Fried served as the company's public face, engaging in lobbying, media interviews, and investor communications (both retail and institutional).
"I just coded," said the former Google employee, adding that he earned a $200,000 salary and owned 17% of FTX, which made him a billionaire for a time. Alameda Research enjoyed special privileges coded into FTX's platform, Wang told prosecutors in court.
Judge Kaplan adjourned the hearing until Oct. 6. Prosecutors expect a verdict in United States v Sam Bankman-Fried in four to six weeks but an AUSA said the trial was behind schedule.
The Judge with a dozen "overruled" issued on day 3, urged the defense to be more expeditious in their cross-examinations, for the jury's benefit, and then left the bench.
Day 4 of SBF's trial will continue with more testimony from Wang who is our fourth witness after Marc-Antoine Julliard (retail user), Adam Yedidia (former FTX dev), and Matt Huang (Paradigm co-founder).
Sam Bankman-Fried, founder of FTX, stands trial for fraud in a New York federal court.