SBF trial day 2: FTX founder lied says prosecutors, defense blames Ellison and Bitcoin crash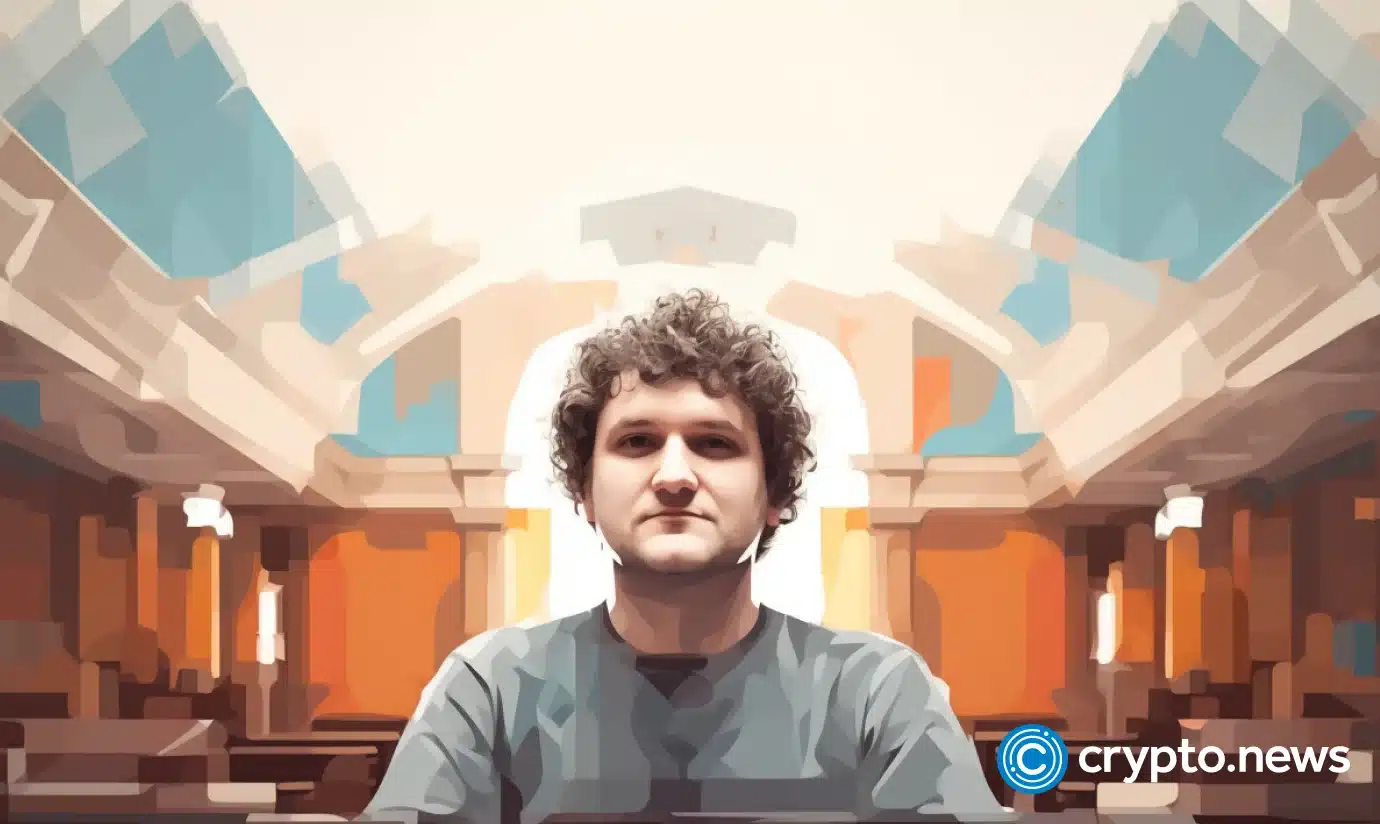 Federal prosecutors told jurors that Sam Bankman-Fried (SBF) lied to the world about FTX's finances but confided in Ellison and his inner circle, while defense attorneys moved to shift the blame on Alameda's former CEO and Bitcoin volatility during opening statements on trial day 2.
On day 1 of the voir dire, eight prospective jurors cited the 60 Minutes interview with author Michael Lewis. A handful referenced Bernie Madoff and one juror's company lost money to FTX/Alameda.
18 jurors -12 primary and 6 alternates, were assigned from a pool of 50 potential candidates on Oct. 4, day 2 of the trial, according to InnerCityPress.
"It's our boys big day," said pharma bro Martin Shkreli as he live-streamed his commute to SBF's trial in lower Manhattan just as Judge Kaplan finalized jury selection around 11:30 am ET.
Shkreli once told Terraform founder Do Kwon that "jail isn't that bad", on a podcast hours before FTX crashed on November 11, 2022. Kwon is now an international fugitive and wanted by U.S. authorities.
U.S. Attorney Damian Williams of the Southern District of New York (SDNY) was noted in the gallery's front row before opening statements began at the Daniel Patrick Moynihan Courthouse in low Manhattan.
Judge Kaplan compared court openers to movie trailers just before Assistant U.S. Attorney Thane Rehn's opening statement in what some describe as America's largest crypto fraud case yet.
Prosecutors say SBF is guilty
Rehn's opener journeyed through Bankman-Fried's time as a crypto mogul with mainstream connections and celebrities in his pockets, whose time he allegedly bought with millions in stolen FTX customer deposits.
"He had wealth, he had power, he had influence. But it was built on lies," AUSA Rehn said, going on to add that SBF bolstered his facade by rubbing shoulders with DC policymakers while trying to shut the door behind on those he viewed as rivals.
The prosecutor argued that there were links between FTX and Sam's hedge fund Alameda which he allegedly fully controlled despite appointing Caroline Ellison, his then-girlfriend, as CEO.
SBF entrusted Alameda with secret limitless access to assets on FTX, according to prosecutor Rehn, and then Sam used Alameda to steal billions of users' funds in two ways the AUSA explained – either by diverting bank deposits meant for the crypto exchange to Alameda accounts, or direct withdrawal access hard-coded to favor his hedge fund.
FTX's founder falsified financial records and lobbied politicians to keep attracting users and investors alike, while only admitting the shabby state of affairs to his trusted lieutenant in private, AUSA Rehn added.
Although the jig was up in November 2022 when Alameda's balance sheet leaked, Bankman-Fried allegedly continued to push false narratives on social media.
The government attorney referenced one of Sam's tweets where he said "FTX is fine, assets are fine", calling the statement a lie that affirms Bankman-Fried's intent to keep his cash cow pretty for the public till the wheels fell off.
"There is only one verdict: Sam Bankman-Fried is guilty," said AUSA Rehn closing the government's opening statement in the SBF trial.
Caroline Ellison didn't listen to Sam: SBF's Cohen
Lead attorney for the defense Mark Cohen opened with a clear statement – saying Sam Bankman-Fried did not defraud anyone.
Attorney Cohen pointed to SBF's background in Wall Street, his math proficiency, and his disinterest in social norms like parties in an attempt to paint a different picture from the "cartoon villain" he says prosecutors have built up.
SBF's company was like building a plane while flying it Cohen remarked, as is any startup the lawyer continued.
He insisted that loans to Alameda were transparent and by the book. "Alameda took big margin loans from FTX. Nothing wrong with that." Cohen argued.
Cohen also pointed to Ellison's supposed failure at implementing hedging strategies advised by SBF and that Sam had reason to believe Alameda no longer took deposits on behalf of FTX at moneyhouses like Silvergate Bank.
On the crypto exchange side, Cohen pressed that SBF's ability to manage his firm was outmuscled by FTX's rapid ascent to success and he couldn't bring in key staff like risk managers to tame the beast.
FTX's overwhelming growth and intertwined relationship with Alameda proved to be the strokes that broke the horses' back in 2022 when U.S. stocks tumbled and Bitcoin (BTC) crashed 70%, according to the defense.
The final nail, Cohen says, stemmed from Binance and its CEO Changpeng 'CZ' Zhao's public rebuke of SBF and FTX which led to a bank run on the crypto exchange.
Regarding expensive Bahamas real estate, Cohen said FTX bought those apartments to attract "the best and brightest".
Three witnesses will play a big part in the trial according to SBF's defense lawyer who name-dropped Caroline Ellison (former Alameda CEO), Gary Wang (co-founder, FTX), and Nishad Singh (former FTX director of engineering).
All three are believed to have extensive intimate knowledge of dealings at FTX/Alameda. Ellison, Wang, and Singh have also pled guilty and will most likely testify for the government.
Sam Trabucco, FTX's co-CEO, was notably left unmentioned by both prosecutors and defense attorneys.
Cohen stated that the jury would be asked to acquit Bankman-Fried at the end of trial. With that, the defense attorney withdrew and ended his opening statement.
Witness testimony
After an hour-long recess, the trial reconvened for legal arguments and witness examination.
The Judge denied a request to strike out photos of Bahamas yachts from evidence. "He did not buy expensive things." SBF's attorneys said, "Other than the $30 million condo… Denied" Judge Kaplan responded.
The first witness in SBF's criminal trial, a cocoa broker from London by the name of Marc-Antoine Julliard, told the court he heard about FTX from a friend.
Julliard further recounted coming across FTX promotions like the 2022 Super Bowl ad with Larry David which suggested strong financials and content from Gisele Bündchen, supermodel and Tom Brady's ex-partner.
The witness, who held four Bitcoin (BTC) on FTX with plans to hodl long-term, said he also saw SBF with political figures like former U.S. president Bill Clinton and former U.K. prime minister Tony Blair.
According to Julliard, he didn't think FTX was lending out money or customer assets and believed their business revenue came from fees on the crypto exchange.
Prosecutors again cited one of Bankman-Fried's tweets on November 6, 2023, following growing suspicions that FTX was indeed insolvent.
He said it was fine. I tried an experiment to withdraw one Bitcoin. It was never processed. It was at $20,000. I had four of them, and $20,000. I never got my money back.

Marc-Antoine Julliard, first witness in SBF's trial.
The next witness Adam Yedidia, a friend of SBF's from his days at MIT, said they stopped working at FTX in November the week things blew up.
Yedidia discovered that Alameda used FTX customer deposits to repay loans taken from the crypto exchange after a call with a developer.
Defense attorney Cohen cited "big margin loans" issued by FTX to Alameda in his opening statement.
The witness said Bankman-Fried was the face of FTX before prosecutors played Tom Brady's and Larry David's ads promoting the crypto exchange, establishing how the platform was marketed to users.
Yedidia noted that he lived with nine other employers including SBF in a $35 million Bahamas apartment. To the witness's knowledge, Bankman-Fried bought the house. Defense objected but Judge Kaplan overruled.
The court adjourned afterward, closing trial day 2.
SBF will meet with his lawyers early on Oct. 5 to discuss his defense. Also, Cohen requested sufficient Adderal for Bankman-Fried. The Judge did not object.