Stablecoin market cap down 35% 18 months after Terra collapse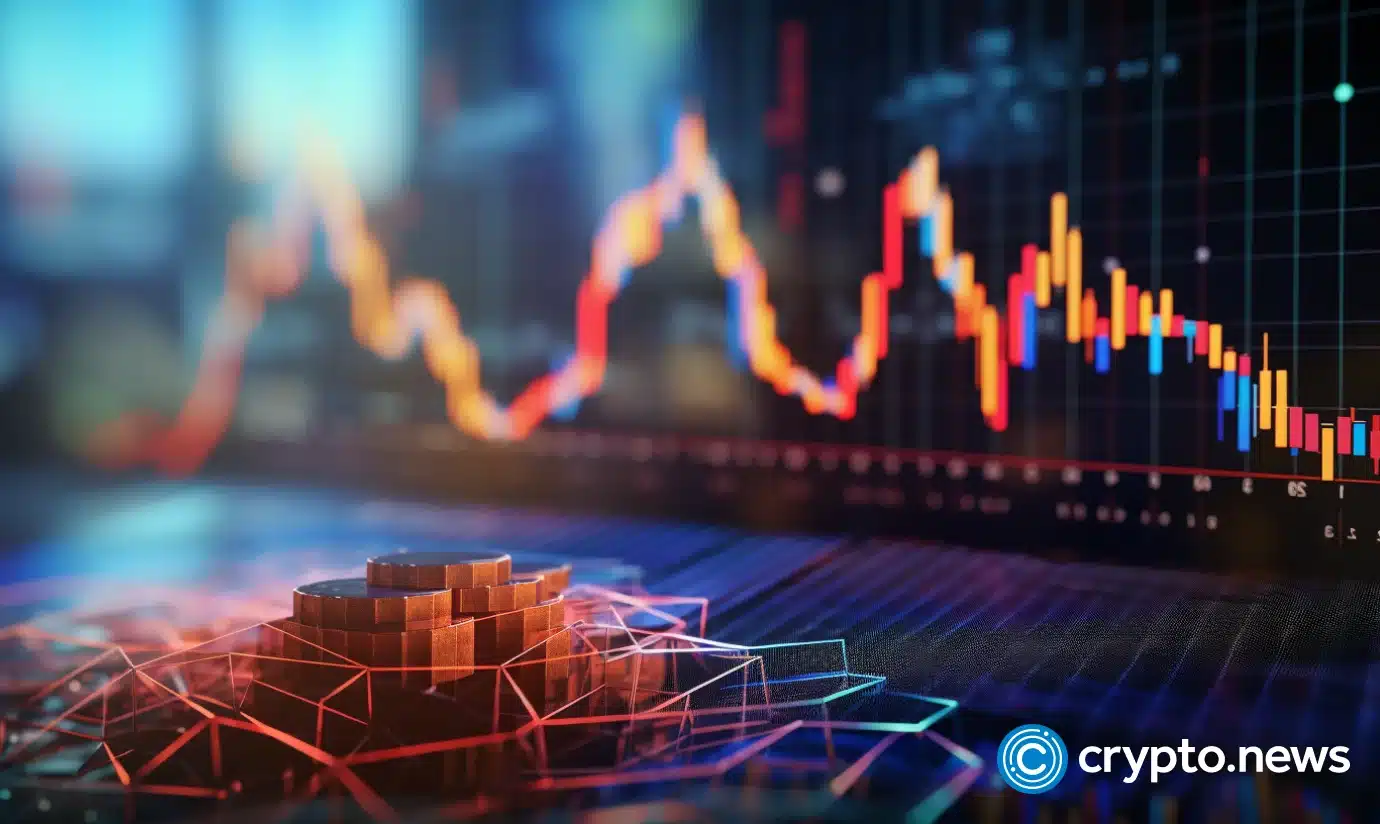 The overall stablecoin market has witnessed a staggering 35% dip in the past year and a half.
Terraform's collapse last year and the subsequent fall of its native Terra USD (UST) stablecoin triggered a chain reaction, which caused the valuation of the stablecoin sector to shrink from $189 billion in May 2022 to a mere $123 billion presently, per data from DefiLlama.
According to analysts, the daily trading volumes of stablecoins have also been on a downward trajectory, nosediving from a peak of $150–300 billion to a mere $50 billion.
Some, like Bluechip co-founder Vaidya Pallasena, attribute this dip to various factors, including the surge in U.S. Treasury yields since mid-2022, which made it difficult to justify the high opportunity cost of holding stablecoins. Others, like Castle Island Ventures' Nic Carter, pinned the cause on rates in traditional finance exceeding crypto returns.
DefiLlama data shows that 95% of the value of the stablecoin market is concentrated around a few assets, including Tether (USDT), USD Coin (USDC), Dai (DAI), True USD (TUSD), and Binance USD (BUSD).
USDT, despite depegging concerns from earlier in the year, boasts an $83 billion market cap and dominates 67% of the stablecoin sector's volume. On the other hand, USDC has suffered a significant blow, plummeting to multi-year lows even after Coinbase bought a minority stake in the stablecoin.
Despite accounting for only 10% of the total market share of the crypto industry, stablecoins constitute up to 80% of all settlement activity on blockchains, making them extremely important to the digital asset ecosystem.
The dollar-pegged cryptocurrencies have also been on the wrong end of U.S. regulatory efforts. Earlier in the year, BUSD fell afoul of the New York State Department of Financial Services (NYDFS), with the regulator ordering Paxos to stop issuing new BUSD tokens for allegedly flouting investor protection laws.
From being the third-largest stablecoin after USDT and USDC and boasting a market cap north of $16 billion, BUSD now ranks fifth, with a valuation of $2.2 billion, according to DefiLlama.