Hacked Harmony Protocol Offers $1 Million Bounty, Crypto Twitter Reacts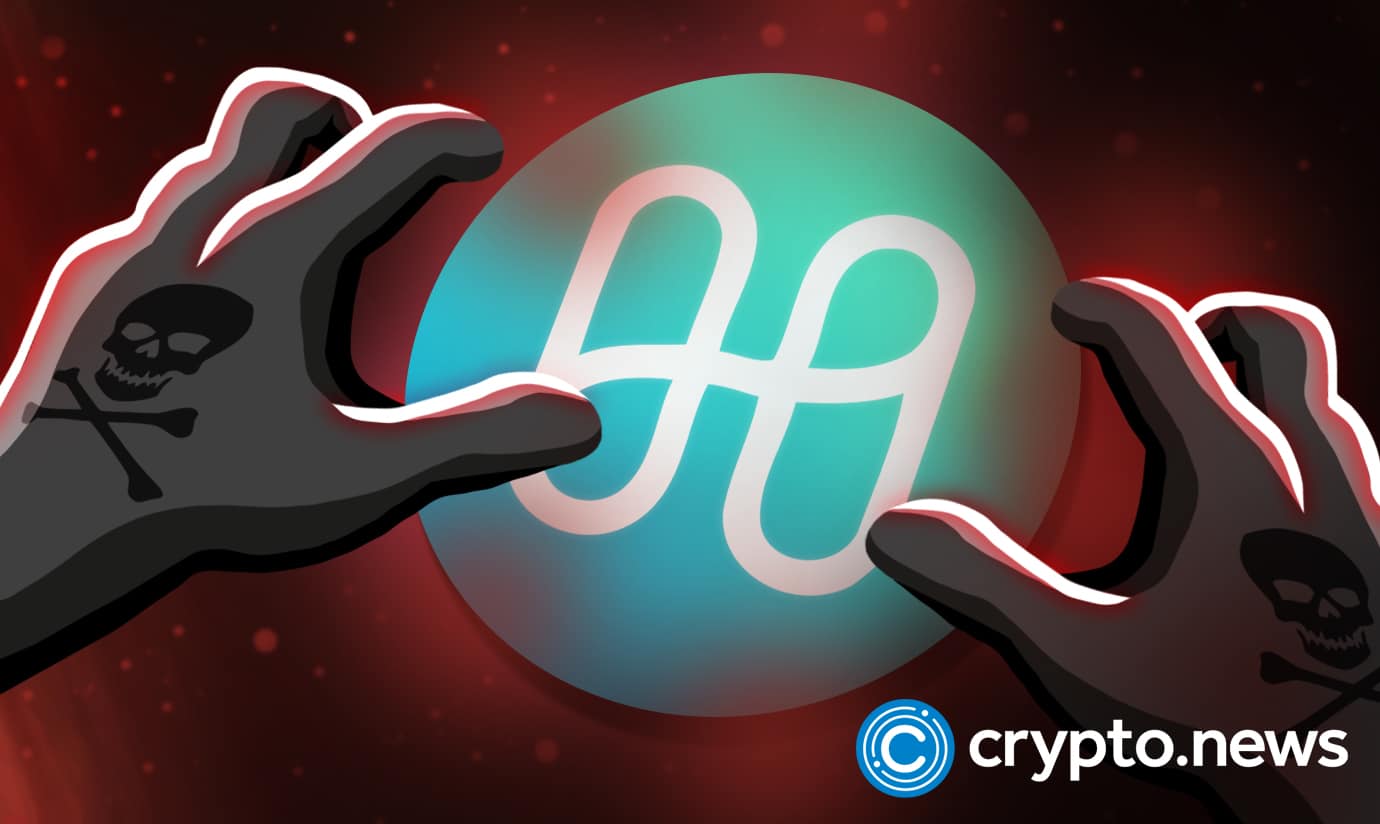 Harmony (ONE) has unveiled a $1 million bounty for the return of the $100 million recently stolen from its Horizon bridge, amidst mixed reactions on crypto Twitter. The team has also stated that it will not press criminal charges against the hackers when the funds are returned, according to a tweet on June 26, 2022.
Harmony Chasing Stolen $100M with a $1 Million Bounty
Harmony (ONE), a layer-1 blockchain that leverages sharding and Effective Proof of Stake to achieve scalability, security, and decentralization, has announced a $1 million bounty program for the return of the stolen funds in its protocol plus detailed information about the theft.
As reported by crypto.news on June 24, Harmony's Horizon bridge was exploited by hackers, enabling them to successfully swap $100 million worth of altcoins for ether (ETH).
For those who are unaware, the Horizon Bridge facilitates token transfers between Harmony and the Bitcoin, Ethereum, and BNB Chain blockchains. Harmony said the attack did not affect its Bitcoin Bridge or digital assets stored on decentralized vaults.
It will be recalled that the Harmony team previously hinted that it was collaborating with the Federal Bureau of Investigation (FBI), and several other cybersecurity firms to investigate the heist and fish out its perpetrators.
Crypto Twitter React
However, with its investigative efforts appearing to be futile, as the hacker is showing no signs of returning the money, the Harmony team has now made it clear that it will not be pressing criminal charges against the orchestrators of the attack when the funds are eventually returned.
Notably, Harmony's $100 million exploits have upped the total amount of funds stolen from decentralized finance (DeFi) bridges to more than $1 billion in 2022, with last April's attack on Ronin by North Korea's Lazarus Group accounting for over 50 percent of that amount.
In February 2022, Wormhole Network, a protocol that acts as a bridge for token transfers between the Solana and Ethereum blockchains, was targeted in a cyber attack that gifted the bad actors 120k wETH worth $325 million at the time.
Interestingly, Harmony's $1 million bounty offer is attracting mixed reactions on Twitter, with one user describing the move as a 'joke.'
"Has Harmony protocol made a single competent decision? $1m is a joke and why would the hacker take the risk of communicating via mail," tweeted @shaundadevens 

"Isn't it funny to actually reward the hackers, with $1M dollars for returning the fund when they can get away with $100M? Even if they accept the offer, the same hackers will and again compromise other systems? Problem isn't solved." @jay20203019 tweeted.
Per an incident response update tweeted by Harmony founder, Stephen Tse on June 25, 2022, the attack was not a result of a smart contract code breach or a vulnerability on the Horizon platform.
Tse claims the Harmony team has found evidence that the platform's private keys were tampered with, allowing the attacker to gain unauthorized access to the Horizon bridge and steal funds from the Ethereum side of the platform.
At press time, the price of Harmony's native ONE token is down by 4.98 percent in the past 24 hours, hovering around $0.02363, according to CoinMarketCap.