Here's How Web 3.0 Will Boost Crypto Adoption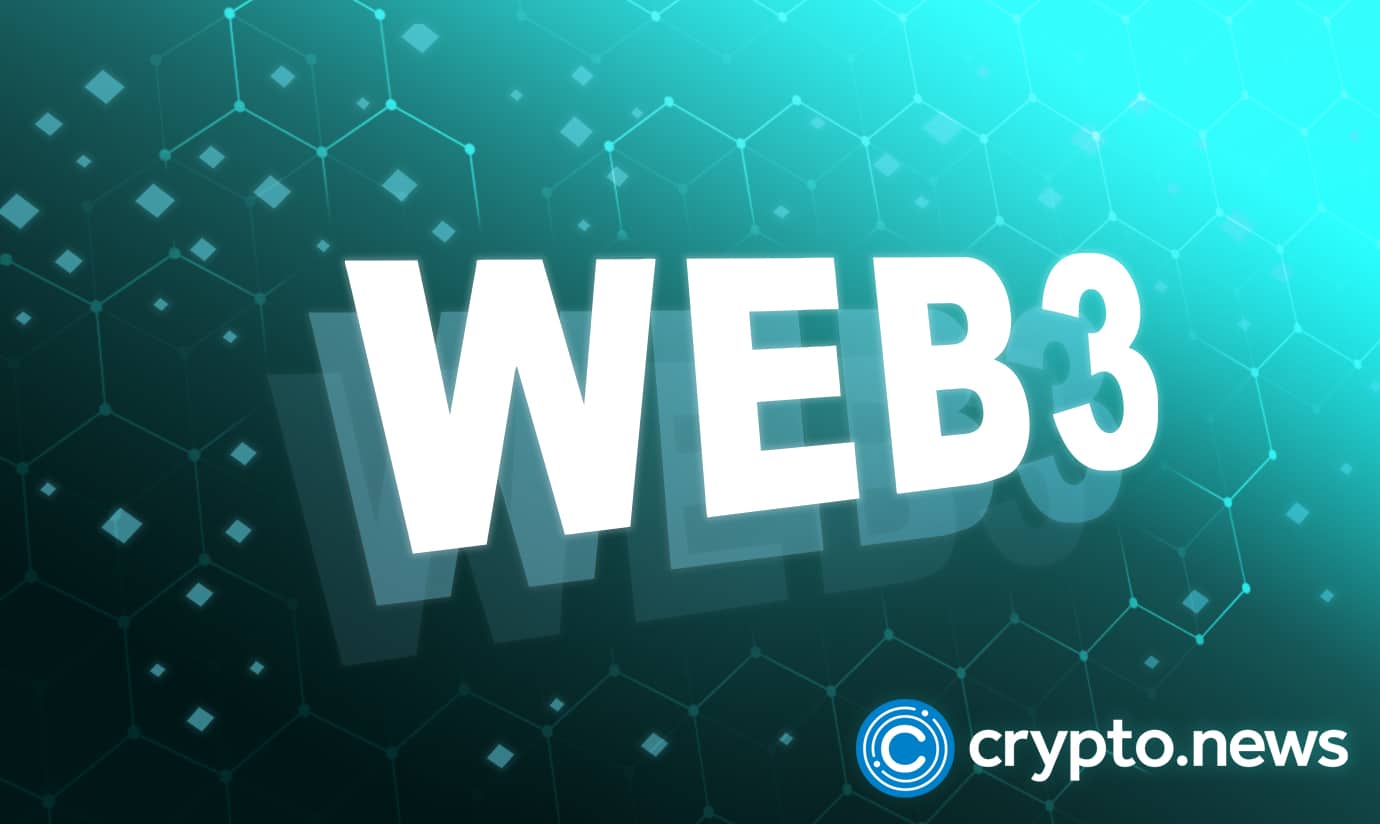 In the crypto industry, the ordinary user's adoption outside of investing motives has been slower than desired. Few people are aware of cryptocurrencies' architecture, which makes them so beneficial. The questions "how" and "why" don't come up frequently.
What Does Web 3.0 Mean?
The rise of the Internet has become a significant portion of people's lives and has transformed how they think about and act on information. The architecture of the system is now a central economic question. Since the people who can process the data that the Internet generates can now make incredibly large returns, policymakers and investors must understand how it works, leading to more adoption.
There's good news, however. Web 3.0 is a stand-in for the conceptual coherence that binds cryptocurrencies into a logical economic thesis with deeper philosophical and real-world ramifications for the economy.
The first version of the Internet, Web 1.0, was introduced in the 1990s. It featured a variety of home pages and links. Back then, websites were interactive and mainly used to read and publish basic content.
The next generation of the Internet, Web 2.0, allowed people to consume content and create their own. Developers then used it to publish content on platforms such as Tumblr, Craiglist, and Internet forums. Social media sites such as Instagram, LinkedIn, and Twitter eventually gave the term content sharing a new meaning.
With the introduction of Web 3.0, users now have ownership benefits. This technology can eliminate their need to exchange data with free tech platforms. It allows them to become shareholders and participate in Internet operations.
What Does Web3 Bring?
Web3 has established itself as a better technology than both web1 and web2. It has a wider range of applications, and these are some of the unique benefits it offers;
Faster And Fairer Transactions
As more people start investing in cryptocurrency, they would like to use it for various transactions, such as making payments, investing in assets, borrowing and lending.
In June 2022, a blockchain data firm called Chainanalysis released a report saying that web3 would make transactions faster and more convenient. For instance, people would no longer have to go through the laborious process of applying for a mortgage. In a web3 world, the decision-making process becomes more user-friendly.
Through Web3, people can also link their wallets easily and have an algorithm to determine if they should borrow or not. The results provided will be a reflection of their financial history and transactions.
Decentralisation
The potential of Web3 to decentralize the business world is immense. It communities ownership instead of being controlled by corporate entities. That is happening through the creation of decentralized autonomous organizations (DAOs). These are essentially autonomous groups that allow buyers to participate in decision-making.
According to Kaavya Prasad, the founder of Lumos Labs, the decentralized structure of Web3 is the main innovation that sets it apart from other technologies. It eliminates the need for manual processes and allows people to explore the space without being tied to a central hub. It also allows for multiple channels of communication and learning.
The decentralized structure of Web 3 is also moving toward a more distributed governance structure than Web2. It allows communities to have the power to make decisions and manage their organizations.
Direct Relationship Between Sellers And Customers
Through Web3 technology, sellers and buyers can now interact directly. For instance, consumers can now connect with artists and creators through platforms such as Musicoin.
With Musicoin, you can publish and consume music decentralized, using a cutting-edge digital currency combined with peer-to-peer file sharing. The project aims to increase transparency and fairness in the music industry.
Uniting Blockchain and Web3
The emergence of blockchain technology is a key component of Web 3.0's ecosystem. It allows for secure virtual resource exchange and a distributed digital ledger system. That means that users can trust the Web 3.0 ecosystem.
Developers can now use various Web 3.0 applications, such as those developed by Ethereum, without the risk of having third parties exploit their private data.
These applications, dApps, are available to anyone without going through external organizations. Hence, developers can now build payment systems that support various platforms and projects through the Ethereum network. For example, through its native currency, ETH, users can perform transactions without having to provide personal information. That eliminates the need for a central bank to process the money transfer.
Notably, the ability to perform transactions through the Ethereum network has greatly increased the potential of cryptocurrency to serve the needs of the Web 3.0 ecosystem. It allows businesses and users to value their assets in a global market.
Is Web 3.0 Necessary to Achieve Mainstream Adoption?
Despite the overall rise of the cryptocurrency market, the number of new wallet holders has slowed. Hence, there is a need for something to be done to bring about mainstream adoption of crypto. Web 3.0 seems to be the answer.
Due to the complexity of the technology and lack of awareness, people have not been widely using cryptos. However, this has changed as more companies and governments adopt these cryptocurrencies. Some of these include companies that developed products that allow users to pay with crypto-enabled debit cards.
An increasing number of non-fungible tokens and creator monetization opportunities are available in the Web 3.0 ecosystem. Hence, the various incentives related to this technology will likely get more recognition over the next couple of years. For instance, according to Web Index, Livepeer experienced a 1050% increase in value in 2021. It's also true that the global streaming market might be worth around $250 billion by 2026.
Developers are already taking a huge leap into the Web 3.0 ecosystem and developing applications designed to transform how society interacts with technology.
However, integrating crypto into Web 3.0 might take even more time. For instance, some of the biggest crypto players, such as Helium and Kadena, use the Proof-of-Work consensus method to ensure that their websites are secure and faster than Proof-of-Stake.
What's the Next Step for Cryptos?
Despite the potential of cryptocurrencies, many people remain skeptical about their potential. That is because they believe they are only opportunities for investment and are not capable of transferring value. However, with the emergence of blockchain technology, players can now create applications and tools that can help improve the Web 3.0 experience.
Although cryptocurrencies are a good idea for investors, developers should not focus on their immediate use. Instead, it should focus on its potential to transform how people interact with the Internet.
Even though the exchange, investment, and trade values of cryptocurrencies are not always the same, they will still be a part of the Web 3.0 Renaissance. Some prominent players in the Indian crypto market, such as Kuber, believe that educating users about the advantages of blockchain and crypto is the best way to connect with the concept of decentralization.
Final Thoughts
Despite the potential of cryptocurrencies, investors should note that investing and trading in them are only products of a much bigger concept. If people are still not fully embracing the concept, then Web 3.0 will eventually be able to alter their minds.