Hong Kong Includes CBDCs in 5-Point Agenda for Fintech Development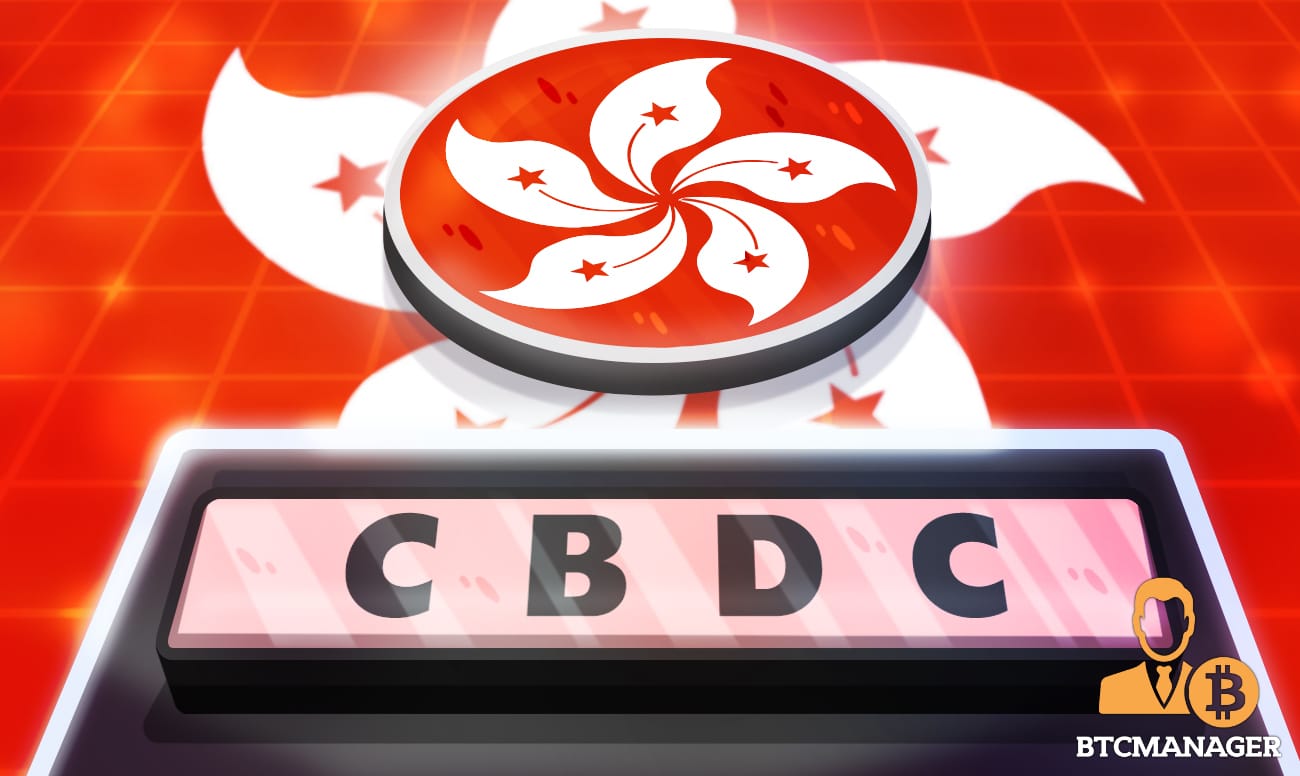 The Hong Kong Monetary Authority (HKMA) is pursuing a comprehensive fintech revamp for the city and its plans include central bank digital currencies (CBDC). However, easier access to crypto assets does not seem to be a part of the HKMA's fintech agenda.
HKMA Examines Both Retail and Wholesale CBDCs
In a press release issued on Tuesday (June 8, 2021), the HKMA unveiled its "Fintech 2025" strategy with a five-point agenda that includes CBDCs. Concerning sovereign digital currencies, the HKMA announced its plans to expand its research into both retail and wholesale CBDC.
An excerpt from the announcement reads:
"The HKMA will strengthen its research work to increase Hong Kong's readiness in issuing CBDCs at both wholesale and retail levels. In addition to the continued effort on wholesale CBDCs, the HKMA has been working with the Bank for International Settlements (BIS) Innovation Hub Hong Kong Centre to research retail CBDCs and will begin a study on e-HKD to understand its use cases, benefits, and related risks."
Apart from developing a digital Hong Kong dollar (HKD), the city's monetary authority also stated that it will continue to collaborate with the People's Bank of China on the latter's digital yuan project.
As previously reported by BTCManager, HKMA has announced that it is ready to expand cross-border trials of China's digital yuan project. Indeed, both Hong Kong and China have been developing modalities to promote the utilization of the digital currency electronic payment project (DCEP) for both mainland and island residents since December 2020.
Back in September, the HKMA announced its collaboration with blockchain infrastructure firm ConsenSys for a cross-border CBDC pilot study. The project is examining an experimental sovereign digital currency for cross-border payments between Hong Kong and Singapore.
Fintech, Not Crypto
Crypto assets were conspicuously missing from the HKMA's fintech agenda with other focus points covering banks embracing fintech and regulatory policies to support digital finance efforts. Robust data infrastructure and the development of a skilled workforce to man the city's fintech revolution also make up the rest of the five-point agenda.
Recently, regulators in the city have moved to restrict crypto adoption in Hong Kong by planning to ban non-millionaires from trading cryptocurrencies. In February, some major crypto exchanges in the city panned the move saying it would be counterproductive to Hong Kong's emerging fintech developmental efforts.