Huge Endowments And Global Asset Managers Poised To Hop On Bitcoin Bandwagon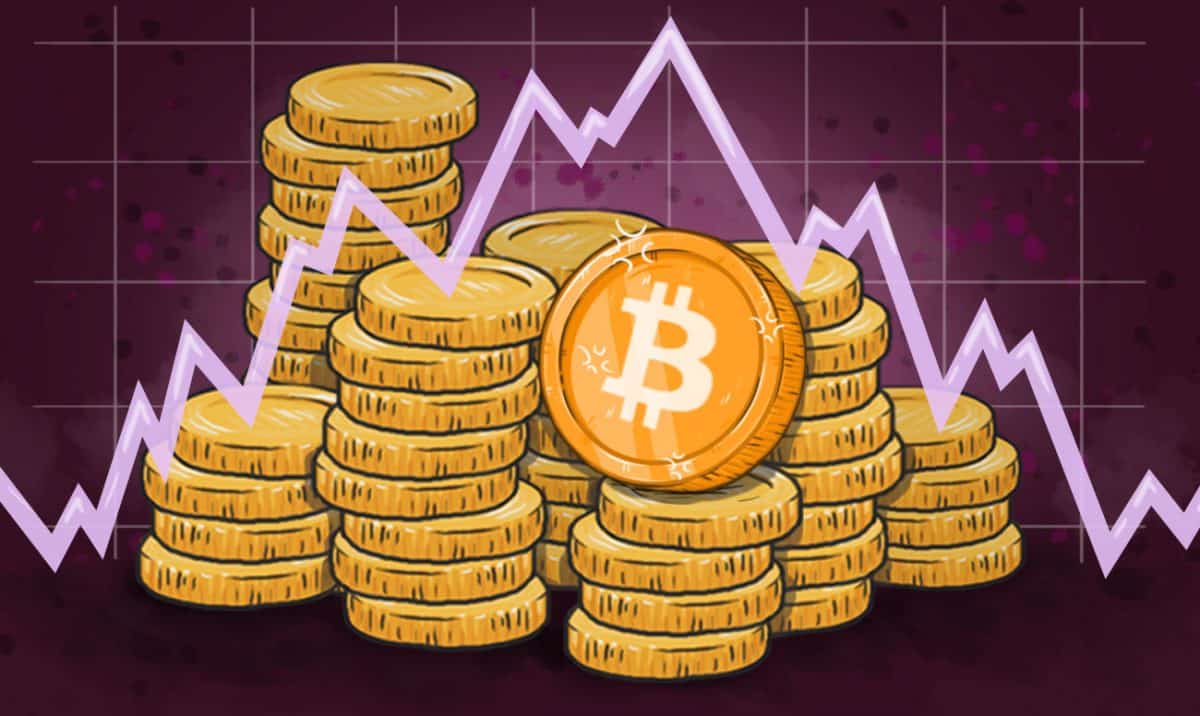 Multi-billion-dollar global asset managers such as university endowments and pension funds could soon ride the cryptocurrency wave as bitcoin's profile continues to soar.
Ari Paul, the chief investment officer of cryptocurrency investment firm BlockTower Capital, says he wouldn't be surprised if some cash-rich Ivy League schools start investing in crypto in 2018.
"I do think it's inevitable from a few angles," Paul told CNBC April 12. "Even if they never believe in it as an asset class, they're smart enough to recognize the alpha opportunity."
Paul should know. He was the former portfolio manager at the University of Chicago, which has a $7.8 billion endowment. He said several university endowments and pension funds began researching cryptocurrencies as investment vehicles three years ago.
Paul said they're haven't pulled the trigger yet because they're concerned about bitcoin's erratic price swings. But bitcoin has reached critical mass now, so all it would take is for one university to buy into cryptocurrencies, and others will follow in a domino effect:
"Endowments could pull the trigger at any moment… They're on the fence."
Professor: Investing in Bitcoin Makes Sense
Ari Paul's bullish outlook echoed the sentiments of Jim Kyung-Soo Liew, an assistant professor at Johns Hopkins University's Carey Business School.
In a December 2017 research paper entitled The Case for Bitcoin for Institutional Investors, Liew said there are "unique diversification benefits for traditional institutional portfolios" to invest in bitcoin.
"Bitcoin is very volatile, indeed, but the historical return-to-risk ratio appears attractive, with a Sharpe Ratio of 1.176," Professor Liew wrote. "Will there be volatility? Absolutely. But for institutional investors, they need to think long-term. Nobody wants to be the first one, but they want to be fast followers."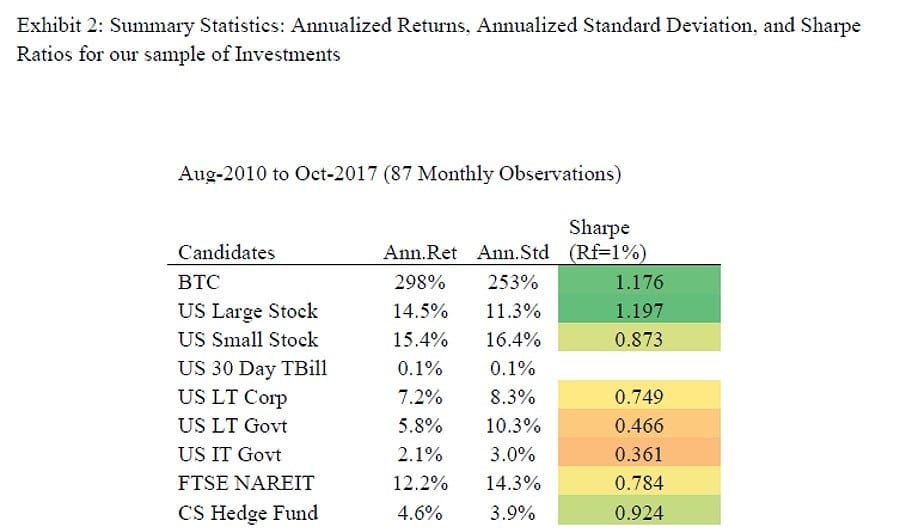 Source: John Hopkins University Carey Business School
Obviously, Liew said institutional investors should not invest 100 percent in bitcoin but should consider a one to two percent allocation in crypto.
"We argue that the institutional investor should seriously consider cryptocurrencies for inclusion into their portfolios at the 1%-2% allocation range," Liew wrote.
Keep in mind that most top universities have massive endowments, as U.S. News reported. Harvard, for example, has a $36 billion endowment. Similarly, Yale University has a $25 billion endowment. A one percent allocation to bitcoin by Yale would top a staggering $250 million.
There are eight schools in the Ivy League. Because they tend to copy each other, imagine if all eight allocated one percent of their gigantic endowments to crypto. They would be undisputed bitcoin whales that would corner the entire market.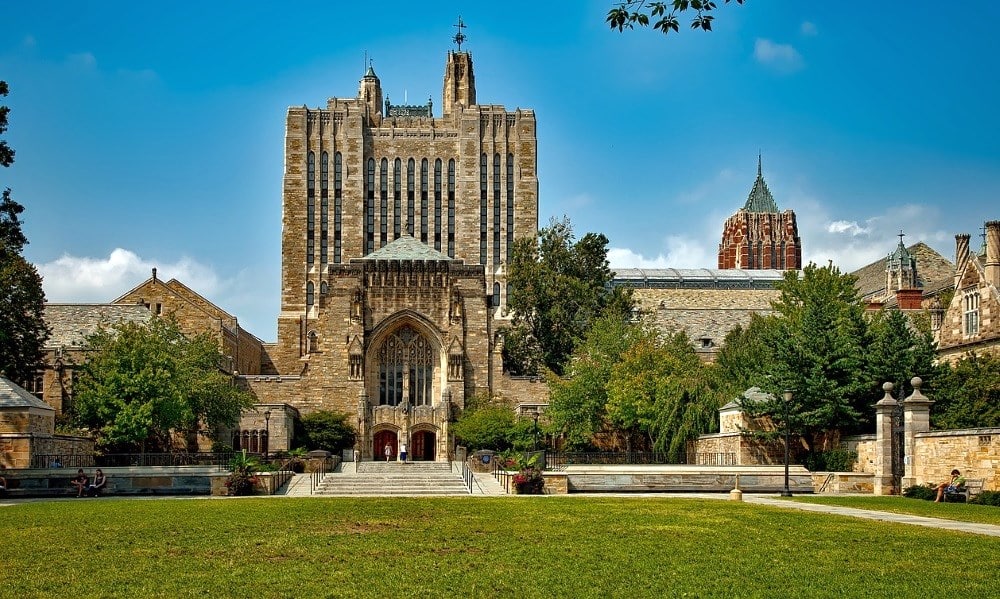 Yale University has a $25 billion endowment. (Photo: Pixabay)
As it is, academia has already begun embracing crypto. As BTCManager has reported, a growing number of top business schools, including Wharton and Stanford, have expanded their course offerings to include classes on blockchain and cryptocurrencies amid escalating demand from both students and corporate recruiters.
"We're at the point where there's a critical mass to teach this domain," said Kevin Werbach, a professor at the Wharton School of the University of Pennsylvania. "There will be a real phenomenon in business for the foreseeable future. And five years down the road, there won't be too many major business schools that don't offer similar classes."
Old Money Trickles Into Crypto
Meanwhile, institutional 'Old Money' has already started flowing into cryptocurrencies and blockchain, the technology behind bitcoin.
Venrock, the venture-capital arm of the Rockefeller family (estimated net worth: $1 trillion) has partnered with the cryptocurrency investor group CoinFund to help entrepreneurs launch blockchain-based businesses, as BTCManager previously reported.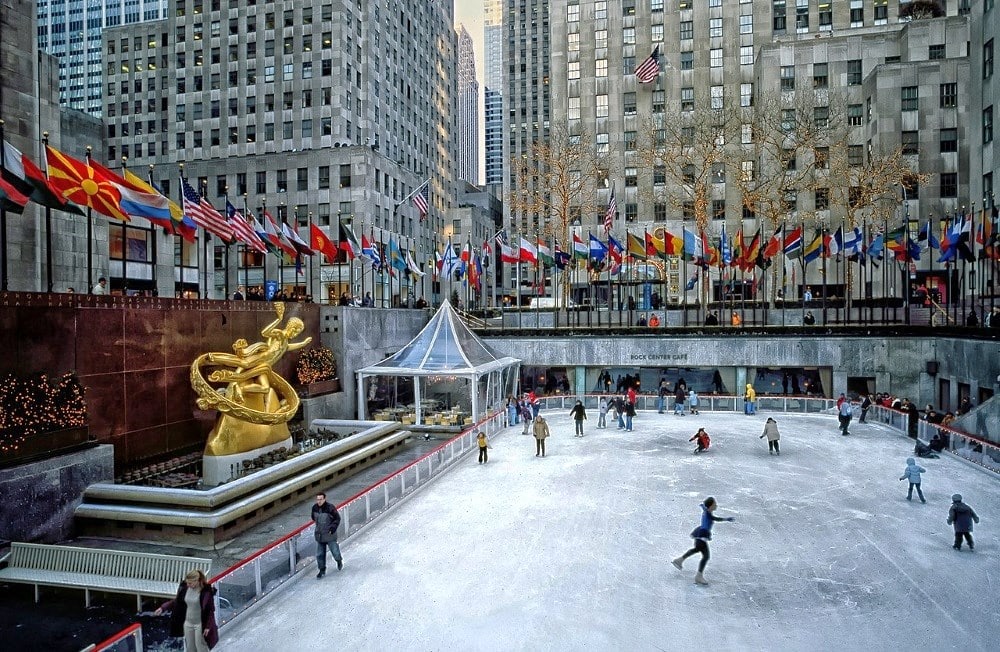 The New York City landmark Rockefeller Plaza was commissioned by the Rockefeller family. (Photo: Pixabay)
Venrock partner David Pakman said his fund is not interested in short-term profits, but in making long-term investments in blockchain and crypto. Why? Because he believes they are here to stay.
"There are a lot of crypto traders in the market," Pakman said. "There are a lot of cryptocurrency hedge funds. This is different. To us, it looks a little bit more like venture capital."