Hungary Plans to Slash Cryptocurrency Tax by 50%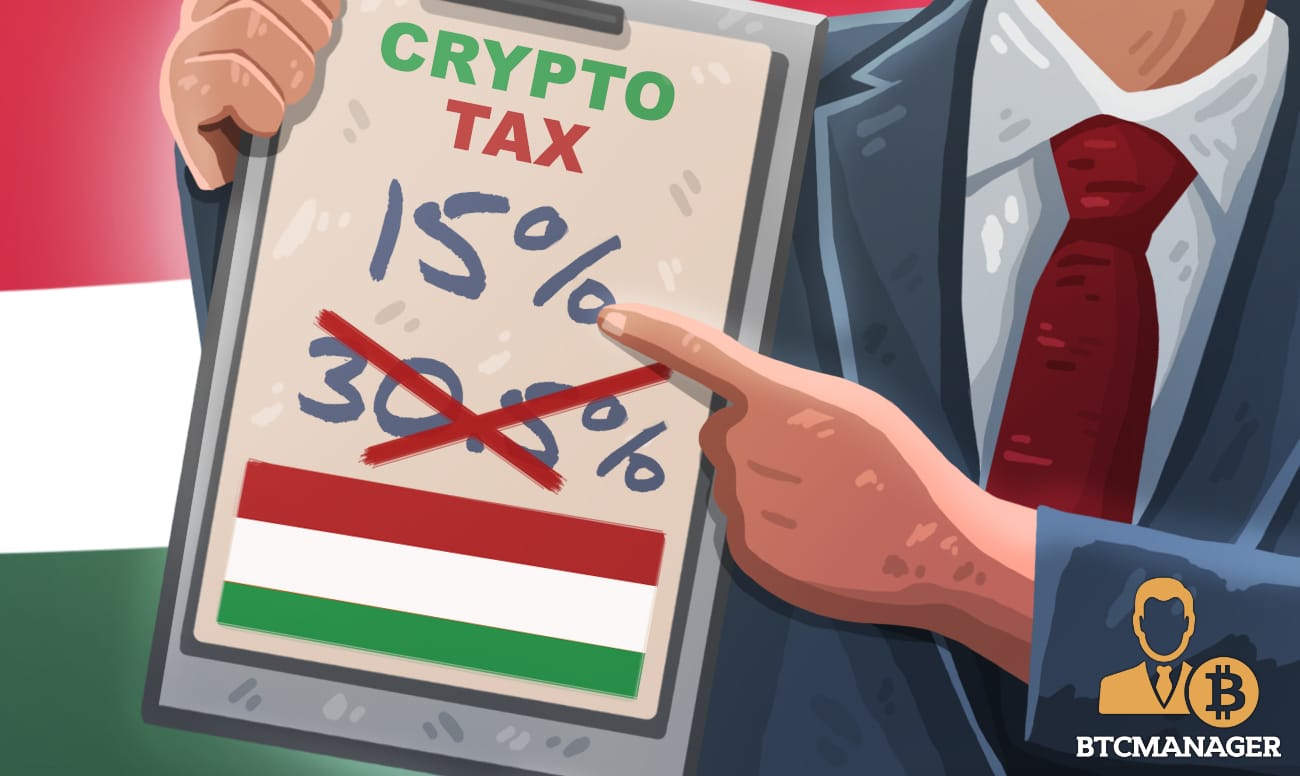 Hungary may soon become attractive for cryptocurrency investors, as the government is considering reducing tax imposed on crypto trading in 2022.
Hungary's Crypto Tax Reduction Could Attract Investors
In a video posted on Facebook Hungary's Minister of Finance, Mihály Varga, the government official addressing the country revealed that there were plans to reduce the tax burden placed on crypto traders. According to Varga, taxes could be cut down to 15%, as against the current 30.5%, indicating a 50 percent reduction. 
While there are no robust crypto regulatory policies in Hungary, buying and selling of bitcoin and other crypto assets is classified as "other income" for the purpose of taxation. 
The decision to slash crypto tax forms part of Hungary's economic recovery program for 2022. Meanwhile, the country's proposed cryptocurrency tax reduction could see crypto investors moving to Hungary. Also, cutting down crypto capital gains tax in half could mean extra billions of forint for the country's budget. 
As the cryptocurrency industry continues to witness rapid growth and adoption, more countries are paying attention to the emerging tech and introducing tax policies for the crypto sector. South Korea is set to introduce a 20% tax on crypto gains exceeding 2.5 million won ($2,234) in January 2022. Indonesia is also thinking of imposing tax on crypto trading profits.
Furthermore, India is looking at rolling out a crypto tax policy despite unclear cryptocurrency regulations. As reported by BTCManager back in December 2020, the Finance Ministry's Central Economic Intelligence Bureau (CEIB) suggested to the Board of Indirect Taxes & Custom (CBIC) to collect 18 percent goods and services tax (GST) on Bitcoin trading margins.
The U.S. Internal Revenue Service (IRS), meanwhile, has been trying to get crypto holders to pay their taxes, which has been a problem for the agency. Back in April, a U.S. Senator Rob Portman revealed that he was is preparing a bill to tackle the problem of crypto tax evasion. 
While Hungary is considering implementing favorable tax policies, the U.S. seems to be doing the opposite. President Joe Biden in a speech stated that the government was looking at doubling tax imposed on capital gains to almost 40% for those earning over $1 million yearly.