Huobi Global Plans to List Metaplex on September 20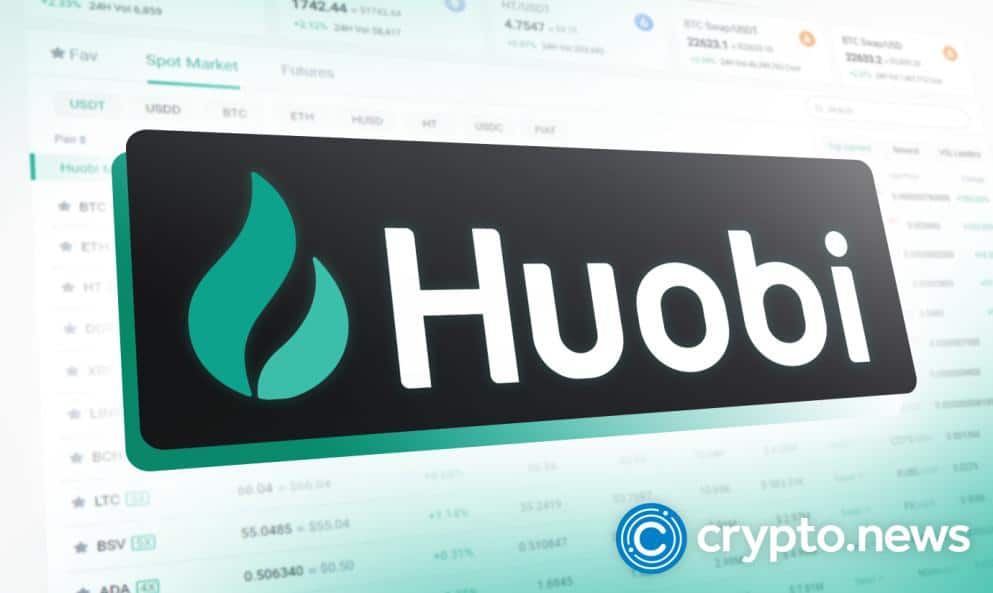 One of the leading crypto exchanges in the world, Huobi Global, has announced a new listing on its platform come September 20. The Seychelles-based cryptocurrency firm revealed that the MPLX (Metaplex) listing is about to take effect within 24 hours.
Huobi Global Announces MPLX (Metaplex) Listing
According to the exchange, on September 20, the MPLX deposit will be live at 6:30 (UTC) on Monday, September 19. Accordingly, the MPLX spot trading pair (MPLX/USDT) will be open to the public when the fund's volume reaches the market trading requirements.
Moreover, MPLX withdrawals will start on September 22 at 01:00 (UTC).
The company posted a thread on its Twitter handle to provide more information on the schedule of the new release.
Furthermore, MPLX has grown to become the leading NFT tooling for the Solana network, with more than 15 million NFTs produced so far. In addition, it has also maintained over 100,000 projects on the Solana blockchain ecosystem.
Metaplex has been instrumental in Solana's continued scaling in the blockchain industry as a free-to-use protocol with broad ecosystem support. The platform prides itself on being a "no-barrier" solutions provider for blockchain networks. It is currently the driving force for some of the fastest-growing blockchain technologies in the industry.
Huobi Global recently penned a partnership with Busan city in South Korea to help build the city's crypto exchange and expand the blockchain space.
The firm will provide the technical and infrastructural facilities for the city-supported cryptocurrency firm. It is also expected to attract over 1,500 industry experts worldwide to Busan.
Huobi will move its Korea office from Seol to Busan to boost support for native blockchain projects and communities.
South Korea's second-largest city is a "free zone," where developers can initiate projects that may be restricted elsewhere due to stiff regulations.
Huobi Seeks to Delist Privacy Coins
The crypto exchange plans to delist seven privacy tokens amid broader regulatory scrutiny. The tokens are subject to regulatory scrutiny from the authorities, and the firm intends to be on the safe side with the latest move.
The crypto service provider prides itself on being a regulatory-compliant business in each country as it strives to safeguard investors' assets.
Moreover, the exchange disclosed that it had halted the issuance of several tokens like DSH, DCR, FIRO, XMR, XVG, ZEC, and ZEN. The decision to terminate the assets is in line with its previous announcement to delist some coins beginning on September 19.
Huobi has instructed users to rescind any outstanding orders for privacy coins. Once the privacy coins are delisted, the exchange will cancel existing orders and credit users' spot accounts.