Privacy Coins: Huobi Delists Monero, ZCash, and Several Others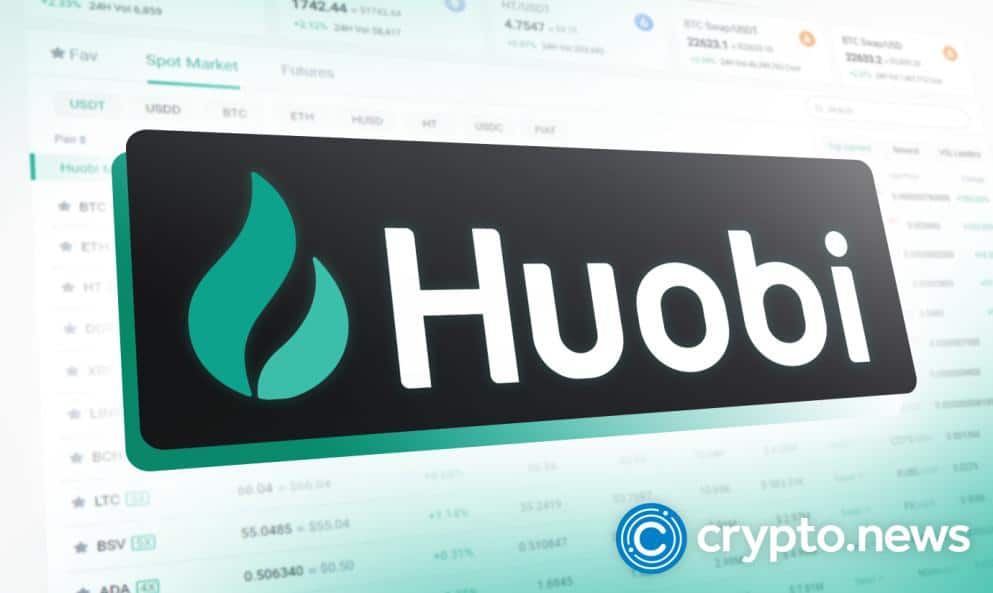 Huobi Global has announced the termination of its trading service for several privacy coins including Dash, Monero, Verge, and others. The exchange says the move is in a bid to comply with financial regulations, according to September 12, 2022 statement.
Huobi Take Action Against Privacy Coins
Huobi Global, a Chinese digital assets exchange headquartered in Seychelles, has become the latest crypto market participant to wage war against privacy coins.
In a statement released by the exchange on September 12, Huobi revealed that it terminated the trading service of all major privacy coins on its platform on September 6. However, the official delisting will be made on September 19.
The affected privacy tokens are Dash (DASH). ZCash (ZEC), Monero (XMR), Verge (XVG), Decred (DCR), Firo (FIRO), and Horizen (ZEN). The exchange has made it clear that users will no longer be able to deposit the privacy coins into their Huobi accounts starting from 08:00 UTC on September 12, 2022, but withdrawal services will continue to function.
Huobi users are advised to cancel all open orders for the affected privacy tokens as soon as possible. Any open order as of the official delisting time will be canceled by the exchange and credited to the user's spot account.
Regulatory Compliance
For the uninitiated, while privacy coins are also powered by blockchain technology, just like Bitcoin (BTC) and Ether (ETH), the key difference between regular crypto assets and privacy coins is that they (privacy coins) are designed to anonymize transactions of users, making them almost untraceable.
While the enhanced privacy protection feature of these digital assets makes it very hard for external entities to monitor the spending habits of holders or view how much money they have in their wallets, these same qualities make privacy tokens great tools for criminals, since law enforcement agents will need to spend much more time, and effort to track funds laundered via privacy tokens like Monero (XMR).
Huobi says its decision to stop supporting privacy tokens on its platform is part of larger plans to become more regulatory compliant.
"Huobi Global strictly complies with the compliance policies of every country and region and always endeavors to safeguard our users' assets. In compliance with the latest financial regulations and in accordance with Article 17(16) of the Huobi Global Token Management Rules, Huobi Global has terminated the trading service of the following privacy tokens: DASH, DCR, FIRO, XMR, XVG, ZEC, and ZEN on Sept 6, 2022. The delisting of these tokens is scheduled to start at 08:00 (UTC), Sept. 19, 2022, stated Huobi.
Privacy coins have always been in the bad books of financial regulators across various jurisdictions, with a good number of crypto market participants left with no other choice but to delist them in recent times in order to remain regulatory compliant.
Just like privacy coins, crypto mixers have also been attracting serious regulatory scrutiny of late. As reported by crypto.news in August 2022, the United States Treasury Department sanctioned the Tornado Cash mixer citing links to the notorious North Korean hacking group, Lazarus.