Huobi Research Shows Increase in Investors' "Bullish Sentiment" Regarding Cryptocurrency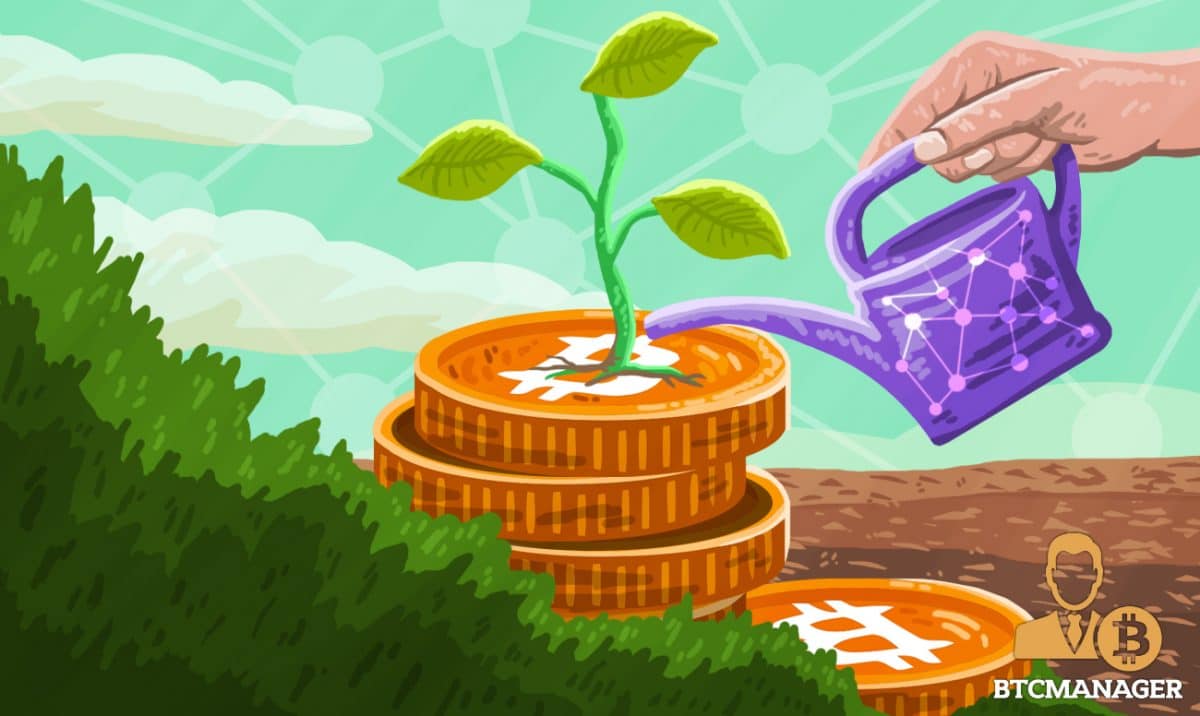 On May 5, 2018, Singapore-headquartered crypto-exchange Huobi released its "Cryptocurrency Investor Sentiment Index Report April," which collated data from thousands of users on their sentiments about the digital assets market. The results were certainly positive, and represented an increase of 17 percent in investor's "bullish sentiment."
For the report, which took place from April 25, 2018, to April 30, 2018, Huobi distributed questionnaires to 1,974 investors from over 23 countries, via different internet channels such as WeChat, Weibo, email, Telegram, and Twitter. Huobi added that it was the "first time that data from professional investment institutions were taken into account."
With a score of 83.9 percent, the composite investor sentiment index in April performed better than its related counterpart, the short-term investor sentiment index, that scored 75.9 percent yet fared better the March report, displaying a total increase of 24 percent in investor sentiment.  
The Questionnaire
The first question took the investor's views on how large the cryptocurrency market could get in the next month.
As seen in chart below, investors are largely optimistic about cryptocurrency's short-term future, with 50.4 percent test-takers believing the market cap would "substantially increase." The figure indicates a 24.4 percent increase since March 2018, and can be attributed to the market's run in the last week of April 2018.  However, 11.4 percent of voters do not believe the market is ready for a bull run just yet, with a small fraction predicting a possible "slump."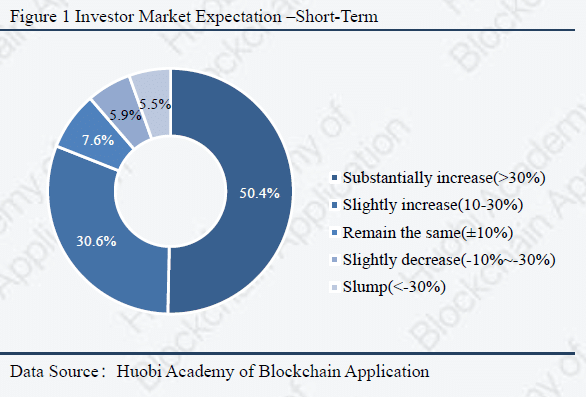 Figure 1.1. (Source: Huobi)
Second, Huobi questioned investors on their mid-term outlook for the cryptocurrency market, i.e., the next six months.
As shown in figure 1.2, over 71.4 percent of investors were bullish on the cryptocurrency market, believing that  a "substantial increase" lies in the second part of 2018. Overall, 90 percent of test-takers voted for an increase in the market, and this denotes a high level of positive investor sentiment.  However, 5.8 percent of voters maintained a pessimistic view of the cryptocurrency market.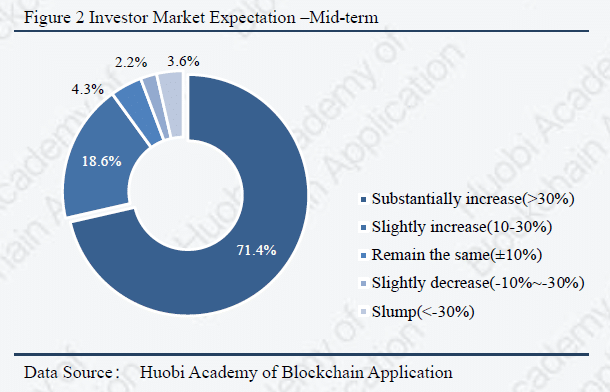 Figure 1.2. (Source: Huobi)
Finally, investors were asked about their long term (three year) outlook for the cryptocurrency market, with the results as shown in figure 1.3
Undeniably, most investors expressed confidence in the market's growth, with a mammoth 84.1 percent test-takers voting for a "substantial increase" in the market cap by 2021. Overall, upwards of 90 percent voters were bullish long term on the market, with a tiny 2.7 percent believing in a market "slump."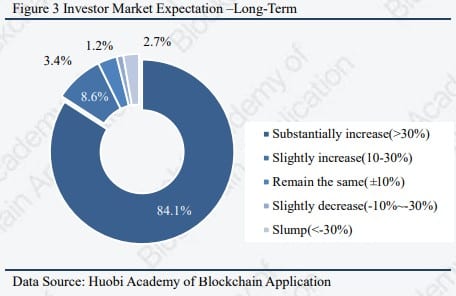 Figure 1.3 (Source: Huobi)
About Huobi's Investor Sentiment Index
The cryptocurrency investor sentiment index is released monthly by the Huobi Academy of Blockchain Research, presumably Huobi's wholly funded research arm. In term of data collation, the research body calculates points on a per-answer basis, with 100 points being the most and 0 points the least.
A higher number of points denotes increased investor confidence, and this is calculated for varying time-periods, namely – short-term, mid-term, and long-term. The test has been designed to be easy and brief, to allow for investors to quickly give feedback on what they believe the market to be.  
The Huobi Cryptocurrency Investor Sentiment Index is available for free download here.