Hyperledger Global Forum Unveils Blockchain Development Platform Across Its Ecosystem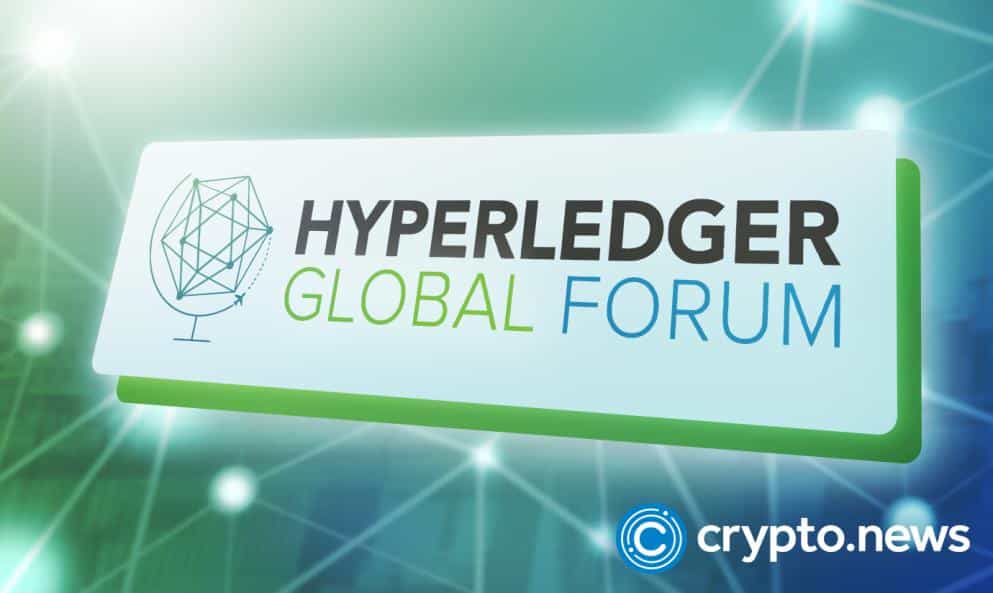 The Hyperledger Foundation, a global open-source platform for blockchain technologies, announced the launch of several products and projects in its ecosystem. The firm is an enterprise blockchain solutions provider and has been a key part of the increased technology adoption by companies.
The Hyperledger Global Forum 2022
The Hyperledger Foundation is on a developmental spree, with its ecosystem witnessing huge expansion. Its Hyperledger projects include several products, deployments, innovations, and partnerships.
Moreover, Hyperledger members have been crucial to the new development launched at this week's gathering.
In addition, the Hyperledger Global Forum 2022 is a high-level workshop that features several discussions centered on the upcoming Merge of the Ethereum network.
According to the Executive Director of the Hyperledger Foundation, Daniella Barbosa, the Hyperledger community is excited to be part of such global gatherings of prominent personalities in the blockchain industry.
The event witnessed demos, workshops, and case studies of innovative and disruptive technologies in the blockchain sector.
Barbosa added that these are just highlights of what should be expected from the Hyperledger Global Forum. She noted that the gathering is the launch point for the innovations and technology adoption that would take place in the coming years.
Hyperledger's Projects
The Hyperledger Global Forum announced several innovative projects to expand its blockchain ecosystem. Some of the new projects include:
Hyperledger Solang
Hyperledger FireFly 1.1 Release
Hyperledger Cacti
Hyperledger Solang
This is a compiler designed for Solidity source code targeting different blockchain protocols. The Solidity programming language is the most preferred among smart contracts. Most blockchain networks call for support for the Solidity source code.
With the Hyperledger Solang, blockchain protocols can customize Solidity to become the default execution system. This would provide access to broad features and enable innovation using the Solidity code.
Hyperledger FireFly 1.1 Release
For FireFly users, the new version allows connecting multiple blockchain applications using a single block. Moreover, the FireFly Supernode comes with dual operation modes. They are the Web3 Gateway and Consortium.
The former allows the FireFly Supernode to connect to several chains by facilitating the transaction processes. On the other hand, the Consortium mode is used to activate the abilities of FireFly nodes to link to a B2B network and exchange data.
Meanwhile, enterprises can use the two modes to quicken their Web3 use.
Hyperledger Cacti
In a Hyperledger ecosystem, the community usually decides on the number of merges they can make to a particular protocol. As a result, Hyperledger Cactus and Hyperledger Lab (Weaver) are merged to become Hyperledger Cacti.
Hyperledger Cacti is a multi-purpose interoperability system that can utilize the unique features of both Cactus and Weaver to provide a seamless solution for users of both platforms.
As the annual gathering of the blockchain community, the Hyperledger Global Forum is an event for enterprises, developers, and contributors worldwide to share ideas. The event is open to everyone interested in using and deploying Hyperledger technologies.