IBM Blockchain Unit Reportedly Carrying out Reorganization Amid Challenges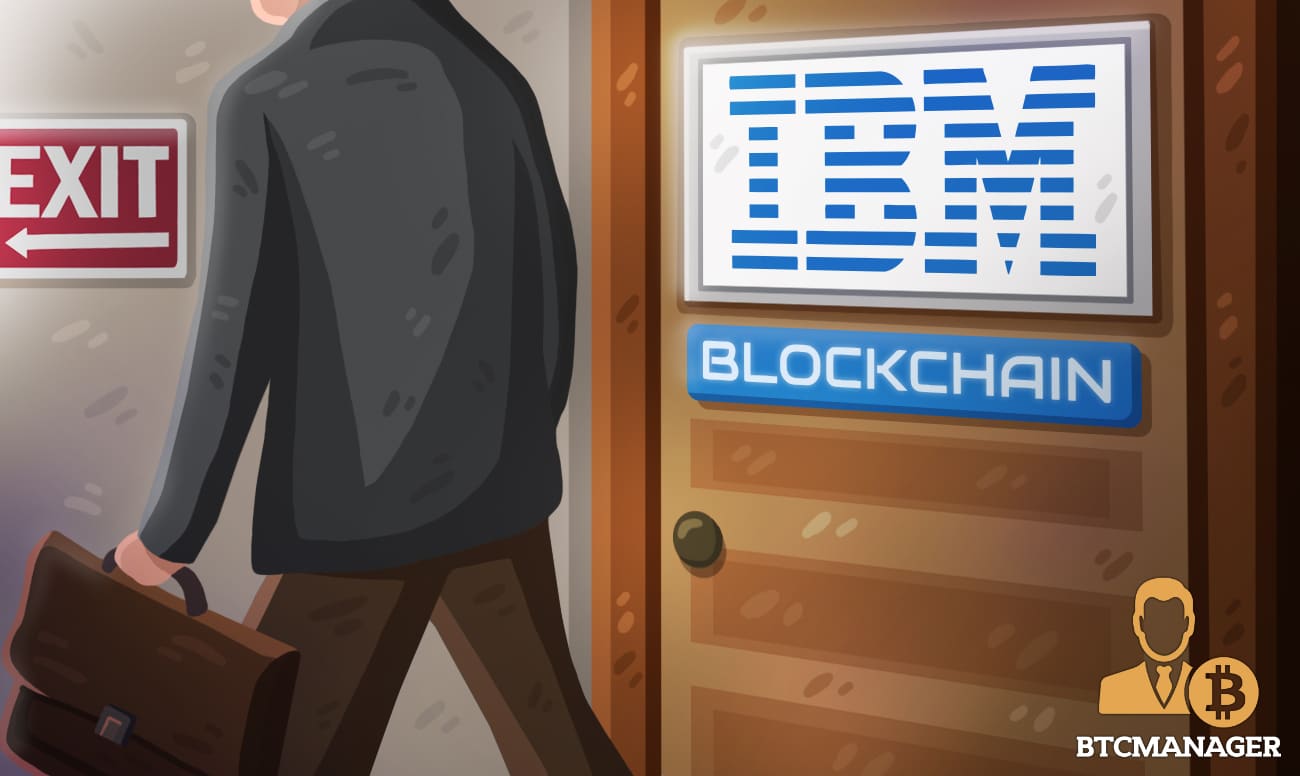 Global tech firm IBM has reportedly laid off most of its employees in its blockchain sector, as the company is experiencing challenges with its revenue. 
Blockchain Arm Reportedly Facing Employee Exodus
According to different sources familiar with the matter, IBM is reportedly carrying out a reorganisation, which has seen the company slashing its blockchain workforce. One of the sources who interviewed former employees of the IBM unit stated that with many of the members gone, IBM could be left without a blockchain team.
The massive layoffs at IBM reportedly mounted when the company largely failed to reach its revenue target for 2021. In it's Q4 2020 and full year statement published in January 2021, the company noted that its revenue was down 6 percent.
One of the sources familiar with the issue stated that the company's blockchain arm missed its revenue target for two years straight, adding that the team could not meet up with the high expectations for enterprise blockchain.
Furthermore, a former IBM employee revealed that the Big Blue company is completely focused on hybrid cloud.
As previously reported BTCManager, Swiss-based decentralized finance (DeFi) protocol, Decentralized Information Asset (DIA) migrated to the IBM cloud. DIA seeks to leverage IBM's enhanced security protocols to protect its backend infrastructure against malicious attacks.
Many companies have partnered with IBM to utilize the latter's blockchain, which has been used in different sectors such as the supply chain management (SCM) and healthcare. Back in January 2020, the tech giant launched a blockchain app called "Thank my Farmer" in conjunction with fintech start Farmer Connect.
The "Thank my Farmer" app was developed to help track the supply chain in the coffee sector. Following the creation of the app, some coffee producing companies like J.M. Smucker and UCC Coffee have utilized the app.
IBM's Blockchain Leader Status Diminished
Meanwhile, while the company earlier boasted about being a "blockchain leader for business", there is currently no mention of blockchain technology in its statement. Another factor that could point to issues with the company's blockchain unit, is the reported transfer of Jerry Cuomo,  head of blockchain at IBM, to artificial intelligence.
However, Holli Haswell, an executive at IBM and spokesperson for the company disputed the job cut claims stating:
"Our blockchain business is doing well, thank you," "We have realigned some leaders and business units to continue to drive growth – we do that every year. IBM maintains a strong team dedicated to blockchain across the company. We have shifted some resources but remain committed to the technology, blockchain ecosystem and services. We see blockchain as a driver for our cloud business."