IBM Helps Jewelers to Avoid Blood Diamonds with Blockchain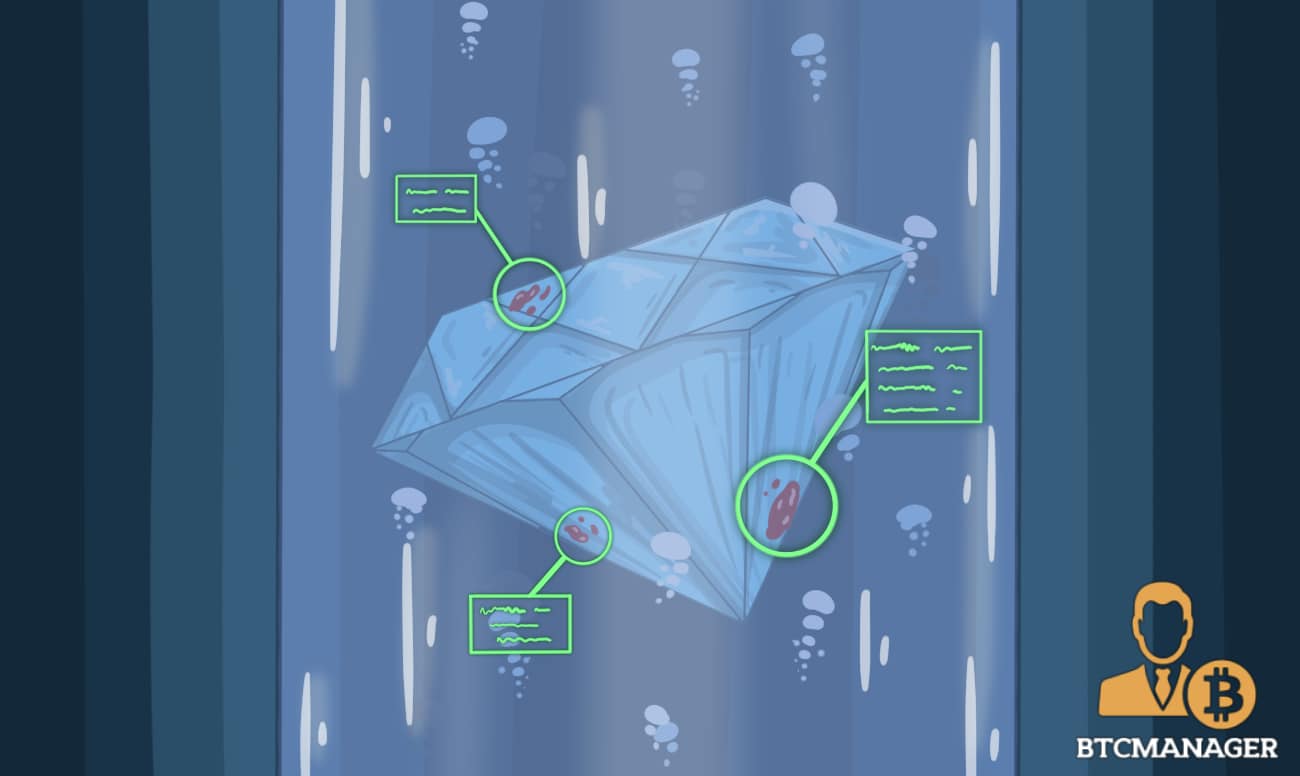 Dealers in gold and diamonds such as Richline Group Inc jointly announced with IBM on April 26, 2018, that the consortium will be developing watertight source material tracking using blockchain technology. Blood diamonds and other illicitly produced stones and minerals will be traced from source to attempted retail sale through the proposed blockchain application.
IBM TrustChain
Younger buyers are particularly wary of tainted diamonds, with publicity having grown over the years regarding illicit and unethically mined produce entering the trade. Not only Richline but also Helzberg, Asahi Refining and LeachGarner, along with a private laboratory are all joining forces to come up with a solution that cleans up the gem and precious metal trades.
Running on IBM's technology, the TrustChain Initiative includes big hitters from all aspects of the industries concerned. Asahi is a refiner of precious metals; LeachGarner is a precious metals supplier, while Helzberg Diamonds is a U.S. jewelry retailer. The Richline Group is a jewelry maker, and UL is a verification service.
https://twitter.com/IBMBlockchain/status/989458270841696256
This blockchain project aims to provide detailed verification quickly and transparently. GM of blockchain services at IBM, Jason Kelly, said that other industry players may well join the effort as it gains momentum. According to the announcement, consumers will be able to employ the app by the end of 2018 to validate jewelry before purchasing.
Being able to demonstrate a clean record on jewelry items is becoming increasingly important for business health, Mark Hanna, Richline's Chief Marketing Officer confirmed. He noted that the younger client is often "far more skeptical, does more research [and] we feel this is an absolute must right now."
The TrustChain Initiative is the latest attempt by the jewellery industry to employ the immutable blockchain to reassure consumers of their bona fides. IBM is also involved in other major blockchain projects, like assisting Walmart Inc. to trace their food products on both sides of manufacturing and looking at global freight and logistics, where blockchain could vastly improve inefficiencies.
High-End Christmas Shopping Thanks to Blockchain
TrustChain has been through alpha proof-of-concept, tracking gold from a South Dakota mine all the way to a Utah refinery, onto a Massachusetts fabricator that converts the gold to grains and casting nuggets. The latter went off to an Indian jeweler who made engagement rings with them, adding diamonds to taste. From there, the finished rings were sent to a distributor who moved them on to Helzberg for sale. UL, the outfit that assists companies in ensuring responsible purchasing, had monitored all touch points and transactions all along the chain.
Diamond mining giant De Beers Group said earlier in 2018 that it's also looking to blockchain technology to start tracking its gems. A startup called Everledger has in fact already been monitoring diamonds this way since circa 2015. The company has managed to trace the provenance of over two million stones.
Another sector of the trade, the London Bullion Market Association (LBMA), an association that oversees the biggest spot gold market in the world, is seeking to employ the decentralized ledger to establish the origins of precious metals, thus curtailing money laundering while also detecting minerals stemming from conflict zones.