Indian Bitconnect Promoters Attacked by Angry Investors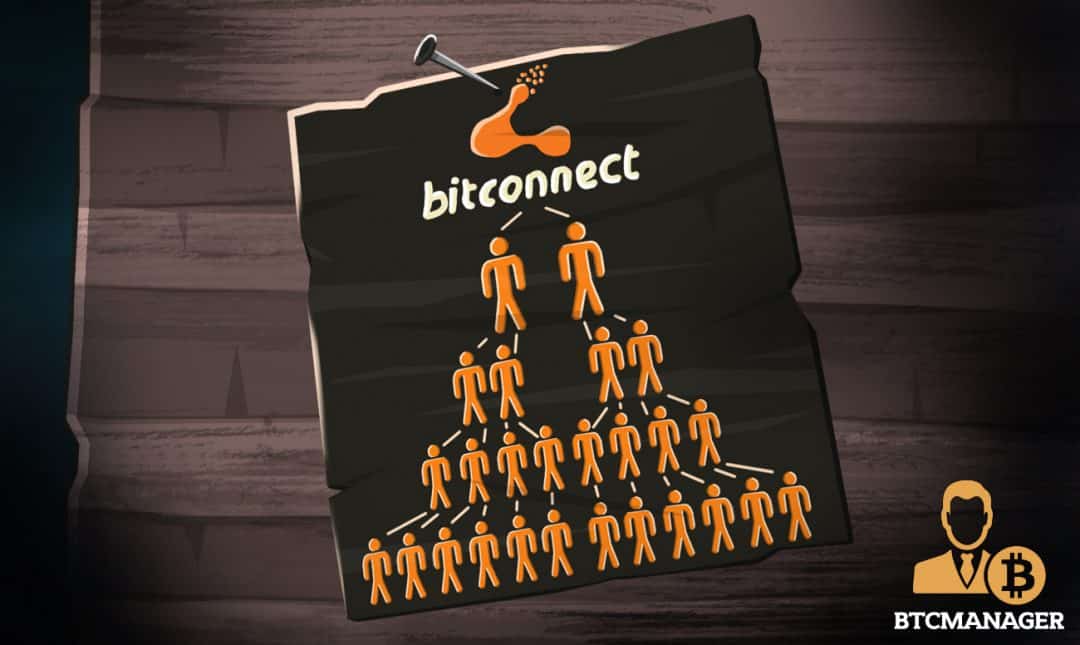 While the Bitconnect Ponzi scheme has been dead and buried in the U.S., its ghost is still causing mayhem in India. In the latest development, the Ahmedabad Criminal Investigation Department (CID) has arrested a Bitconnect investor, Shailesh Bhatt for forcefully extorting more than 2,000 bitcoin from promoters of the cryptocurrency-powered pyramid scheme.
Get Rich Quick
According to the Times of India, Indian investigators have arraigned a Surat-based realtor, Shailesh Bhatt for attacking promoters of the defunct Bitconnect and carting away with thousands of bitcoin in the process. The authorities have also launched further investigations into the wallets and bank accounts of the firm.
"Apart from India, the firm has its presence in Indonesia, Vietnam, Hong Kong, Singapore and the U.S. We have identified a few accounts associated with the transactions and have intimated the respective banks about it," said an official.
Per CIDs looking into the case, a nephew of the arrested Shailesh Bhatt told them that three Indian residents, Divyesh Darji, Satish Kumbhani and Dhaval Mavani are the principal operators of the scheme in the country. 12 bitcoins have been recovered from Bhatt's nephew.
The officials said the project initially started as a crypto exchange in 2016, "aggressively" promoting bitcoin as a viable investment option in Diamond City and other parts of the country. Having gained the trust and confidence of locals, the firm launched its Ponzi scheme in 2017, promising investors high returns on investment.
The firm also had other investment "slabs." Investors that purchase up to $1,000 worth of cryptocurrency are given "volatility benefit," and investors who pumped in between $1,000 -$5,000 will get an extra 0.1 percent return on investment.
That's not all; the firm also promised to give an extra 0.2 percent and 0.25 percent to those who could invest from $5,000-$10,000 and $10,000-$100,000 respectively.
"The promoters used to mention a special software that used to decide on low and high points of bitcoin for purchase and sale respectively. The difference used to be earning, and the firm had promised 365 percent annual return or one percent daily."
Busted
Everything seemed to be going smoothly as a scheme that kept robbing Peter to pay Paul until December 2017 when things started falling apart. Some investors who noticed the impending doom quickly began withdrawing their funds while others like Shailesh Bhatt were not so lucky.
"Shailesh Bhatt was one of such investor who dreamed of good returns after investing in 0.1 percent scheme. However, when the company showed an inability to pay his money back, he along with eight others extorted the cryptocurrency from Mavani in a farmhouse. Bhatt was picked up by a team of Amreli police a month later from near Gandhinagar," said an investigator.
Back in January 2018, BTCManager reported that the Texas State Securities Board had slapped Bitconnect with a Cease-and-Desist order citing irregularities in its operations.
"Investments in the BitConnect Lending Program and Staking Program have not been registered by qualification, notification or coordination, and no permit has been granted for their sale in Texas," the report read.
With each passing day, people are getting more and more enlightened about crypto-related Ponzi schemes and fraudulent Initial Coin Offerings (ICOs). It is only a matter of time before the cryptospace is purged of all these rotten eggs.